You're going to love these delicious dinner ideas! Hungry but short on time? Pin this for later!
Or should I just call this my favorite meals of the past two months? I'll stick with the former because these are 20 meals I am eating and loving lately. But first, let's chat about dietary restrictions.
Actually, let me tell you about how I currently have no dietary restrictions and it's incredibly refreshing. After going plant-based (basically vegan) for a year, then having to re-introduce animal protein for hormone reasons, then having to implement an elimination diet after getting the results of a food sensitivity test in order to take care of some gut healing, it feels really good that after a re-introductory phase, nothing is "off limits."
As always, I'm sharing my personal experience, and it has no bearing whatsoever on how I think you should eat; do what's best for your body!
I feel like I know my body really now. I know what it likes best:
At least a 14 hour fast (not saying I always stick to it but I feel better when I do)
Lots and lots of veggies
Limited dairy and beans
Getting enough protein
Lots of water
However, I am at a place where I can eat anything so a Saturday cheese plate and brewski won't send my stomach into turmoil. I'm really grateful to be back in this spot because my core belief is "everything in moderation with a focus on quality food" but sometimes personal health challenges dictate a need for temporary detours.
That's a wordy way of telling you that these meals don't all meet any certain standard besides being incredibly tasty meals. I hope they offer you some dinner inspiration!
Grilled Buffalo Chicken Salads: Green leaf lettuce, diced tomatoes, diced red onion, celery and carrot sticks, Doux South pickles, grilled chicken, homemade blue cheese dressing, wing sauce drizzle and chopped cilantro.
Easy Chicken Tortilla Soup topped with chopped parsley and (unpictured) sour cream. Tortilla chips on the side.
Greek Bowls: Chopped spinach, Lettuce-Less Greek Salad, chopped purple cabbage, Greek Meatballs, hummus, tzatziki, sliced pita, and fresh herbs.
Greek Shrimp Pasta with fresh parsley
Hamburger in a Bowl: Chopped iceberg lettuce, purple onion, Doux South pickles, chopped hamburger, roasted broccoli and asparagus, with mustard and ketchup.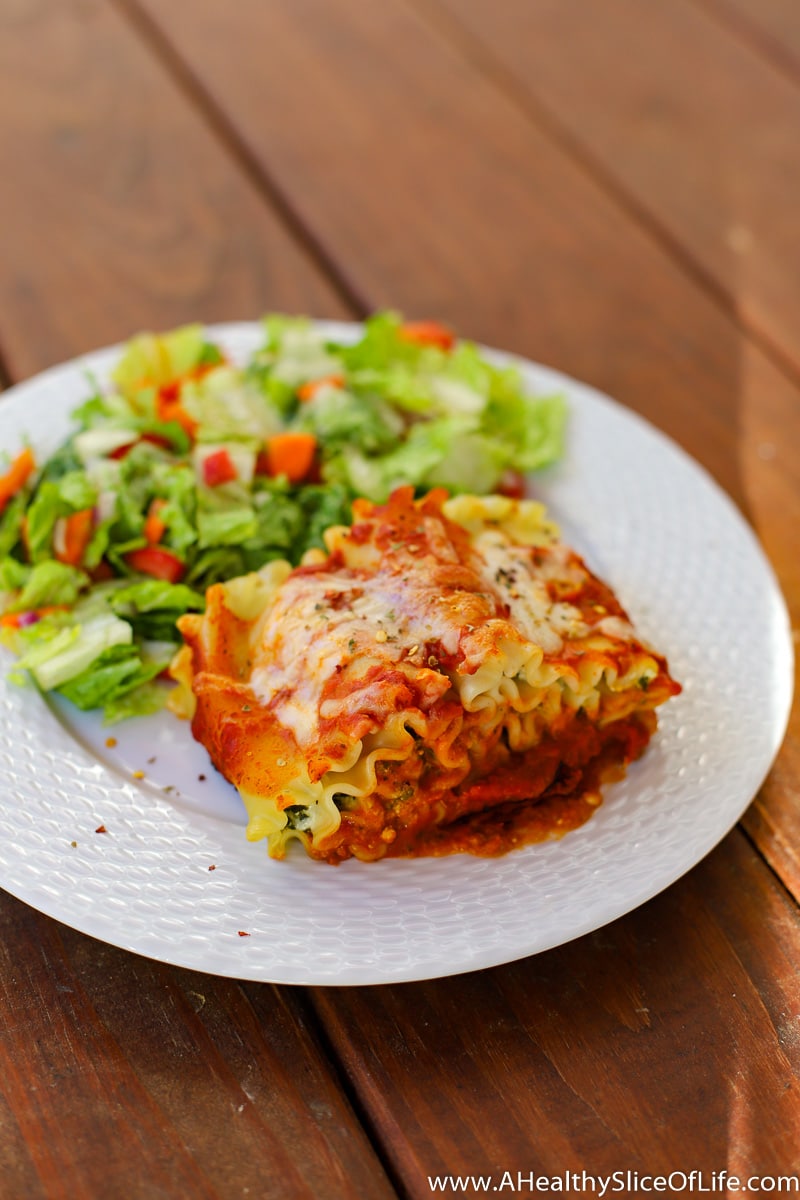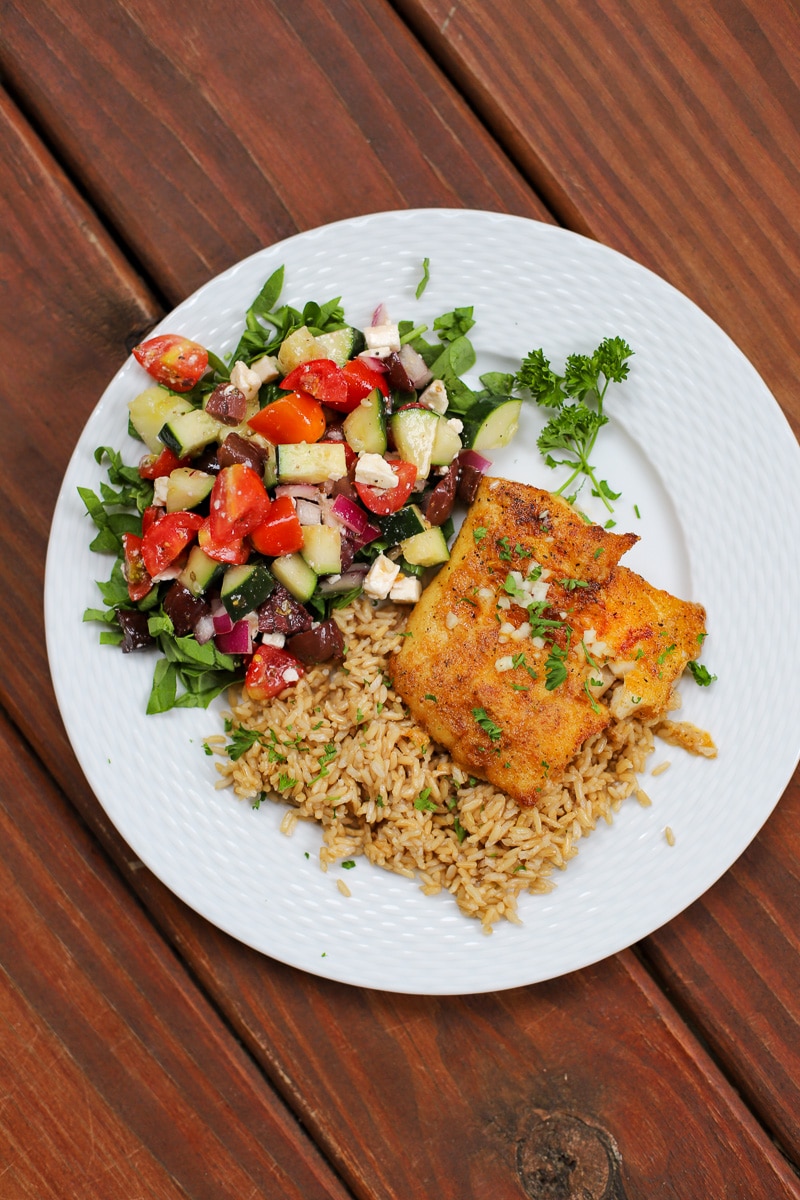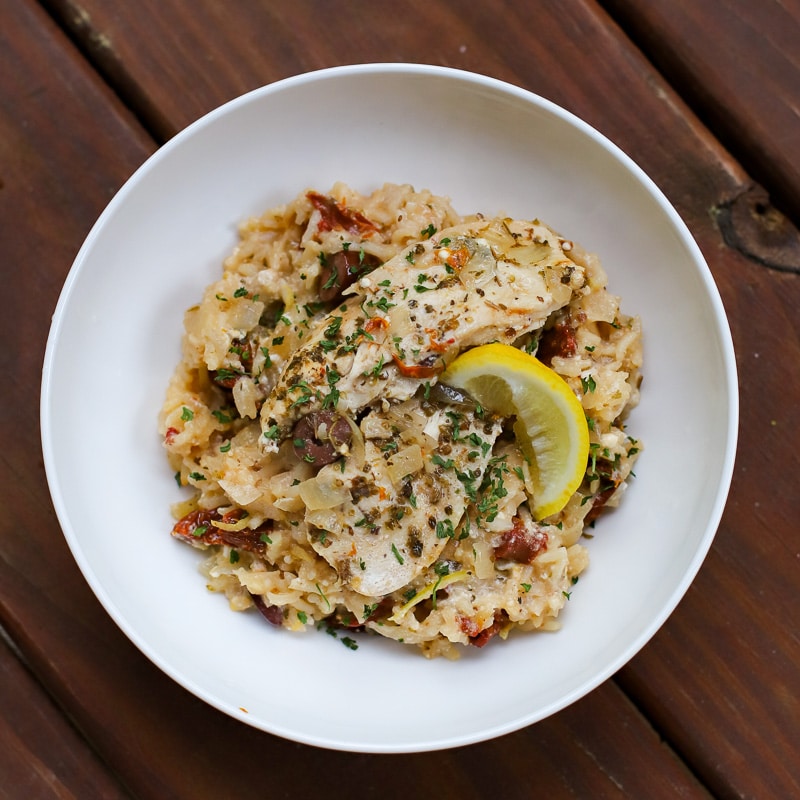 Brown rice taco bowl with black beans and tomato salsa. This is a frozen bowl from Splendid Spoon. I've been ordering from them regularly now for 2 months and it's fabulous. While I love to cook, I usually only do so at dinner, so I keep their smoothies and vegan bowls on hand for quick and healthy lunches during the week. You can use my link for $25 off your first order!
Turkey burgers (these were frozen Bubba Burger turkey burgers and we really liked them!) with sautéed mushrooms and onions. Oven fries and roasted asparagus on the side.
David's Famous Chili with sour cream, diced red onion, and chopped jalapenos
Homemade pizza- every Friday night! We've challenged ourselves to try new toppings each week and I keep a highlight reel on my Instagram to share all our combos. We always use homemade dough and this particular topping combo was STELLAR. Pesto, Italian sausage, baby bella mushrooms, red onion, tomatoes, and fresh mozzarella.
Sweet Potato and Black Bean Chili with sour cream, jalapenos, and cilantro