This easy stuffed shells recipe with basil, spinach, tomato, and ricotta cheese will make just about anyone ask for seconds… which they can because it makes two pans!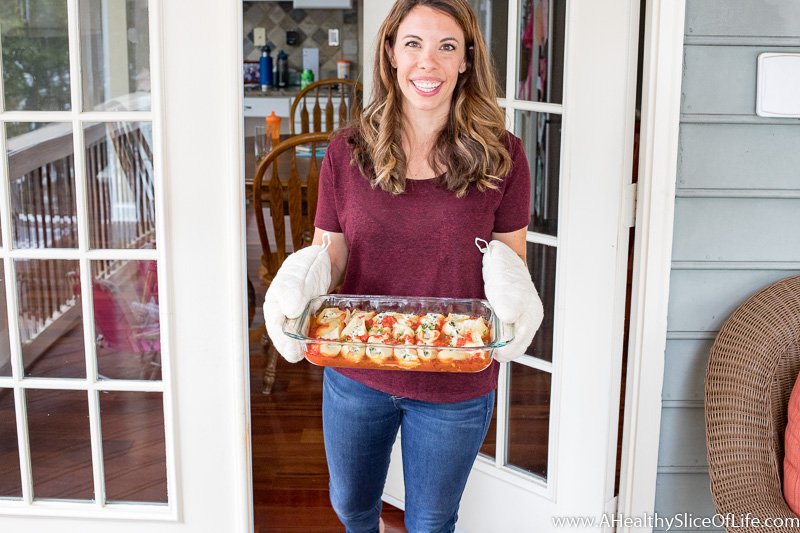 Recently I've had quite a few friends have babies. I've been cooking up extra meals to bring to barter for time holding their newborns. Actually, I'm kind of terrified to hold them to be honest. When you are used to a toddler, a tiny one feels intimidating again. I hope that fades soon considering our baby girl will be here soon and I probably should get comfortable with holding her.
Visiting all the sweet babies also has me focused on preparing for ours. I've been busy stocking our freezer with meals to enjoy while we try and get the hang out this family of four thing. In order to minimize kitchen time and accomplish as much as possible, today I am sharing a recipe designed for cooking in bulk.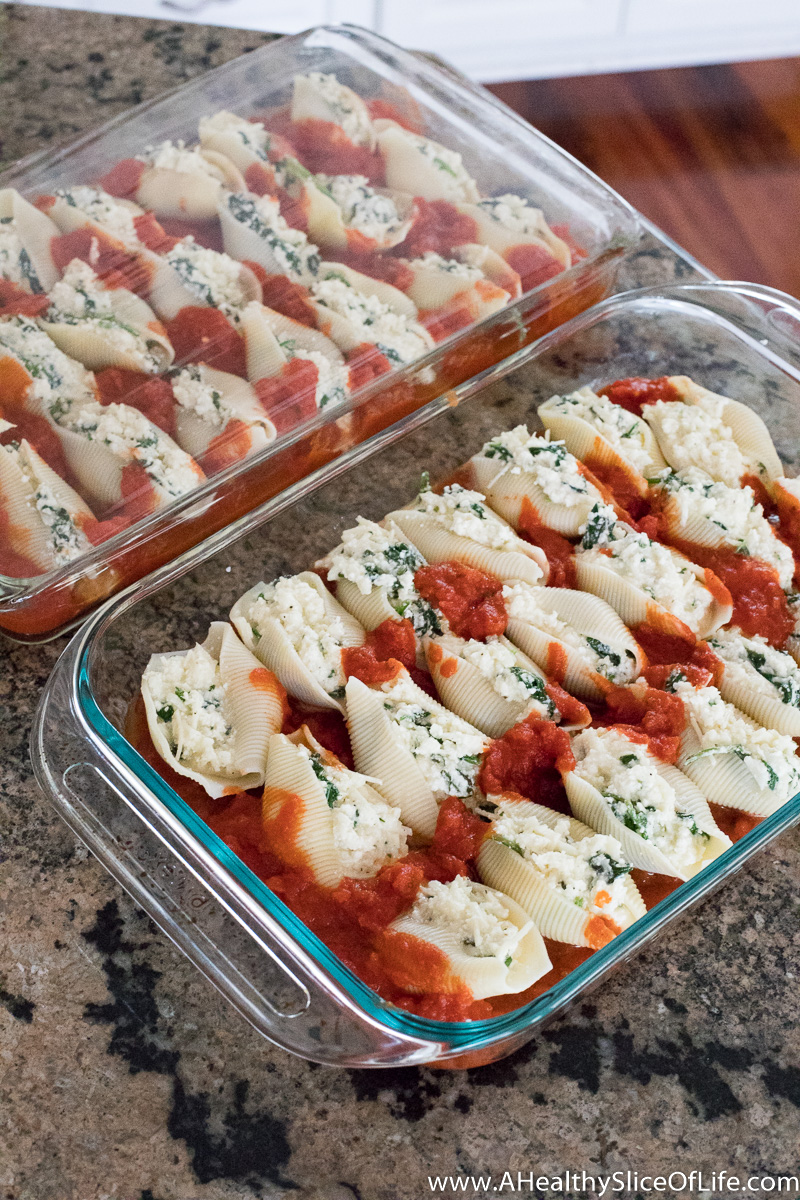 I love stuffed shells (what is there not to love?), but they do take some time to make. This recipe is comforting, delicious and makes 3 pans full of shells. I gave one away, ate one and still had one for the freezer. I like that maximized result for my effort!
I like to use fresh spinach, mostly because I can never get all the moisture out of the frozen kind.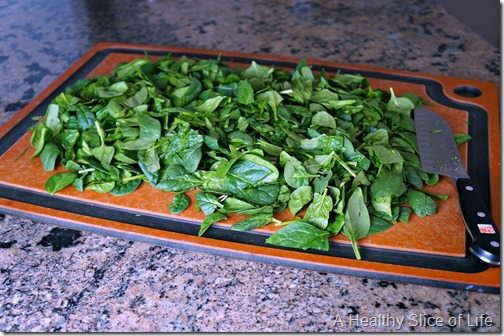 The giant pile cooks down quickly, so you'll want to watch it to make sure it doesn't get too mushy.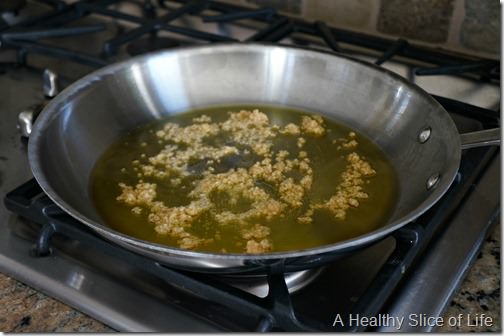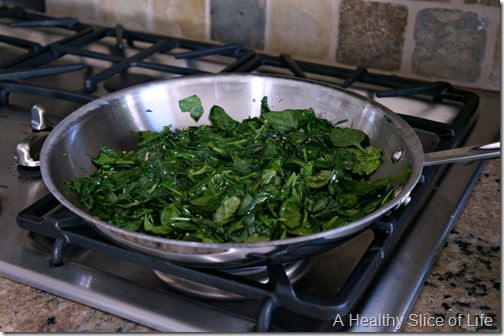 This recipe calls for fresh garlic and spinach, which really makes the flavor pop. I also highly suggest using fresh basil for a brighter flavor. With spring coming it should be easier to get, but feel free to cheat like I did.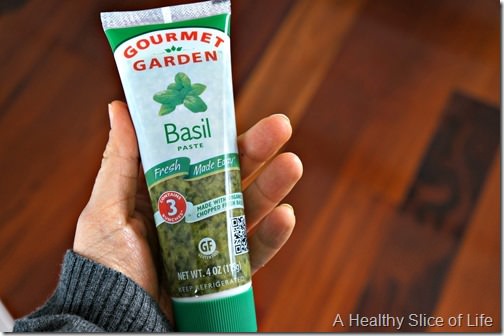 You'll want to cook extra shells because I guarantee you some will break in the process.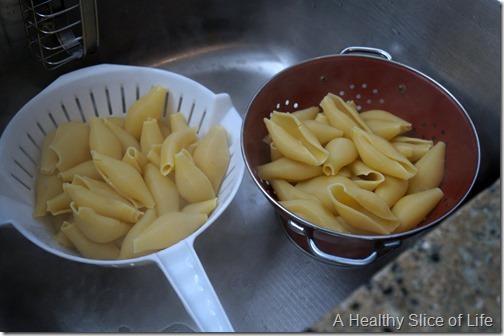 Then, turn on some tunes and enjoy the therapeutic filling of the shells.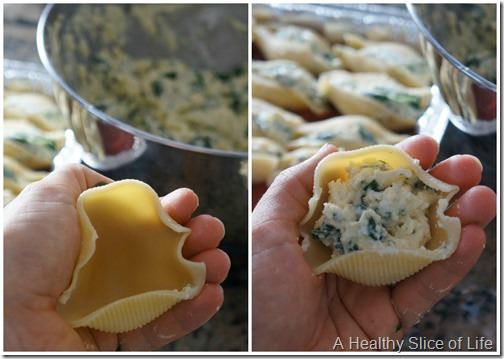 If you plan on freezing a batch or three, first cover snuggly with plastic wrap, followed by tin foil.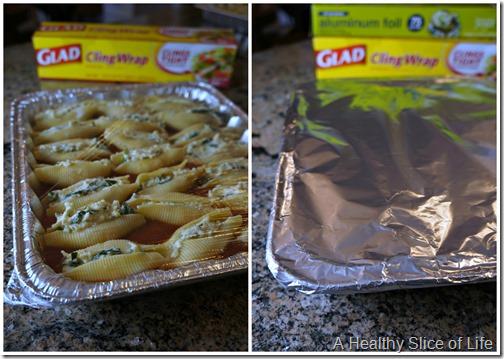 I also like to clearly label with directions so there is no guess work when pulling it out of the freezer.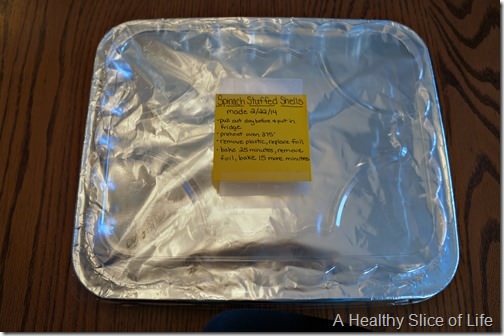 I was psyched to bring this to a friend, have one for ourselves and another ready in the freezer.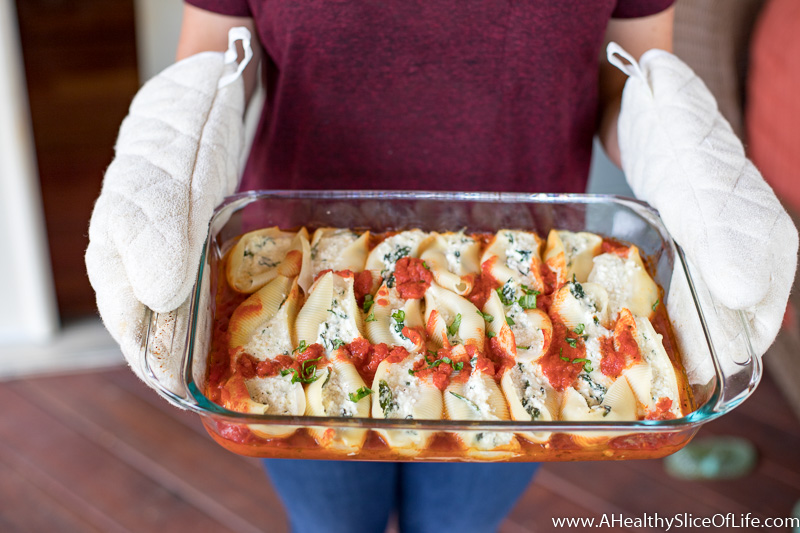 Totally worth the time and effort for homemade comfort food.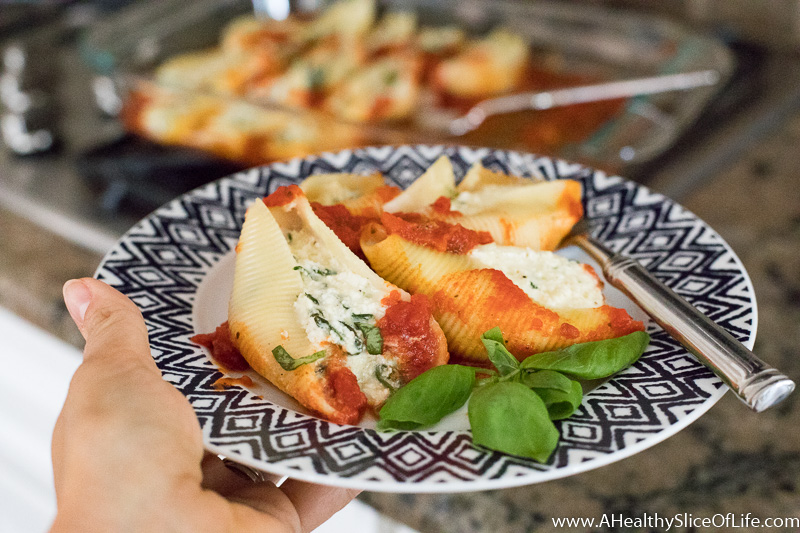 Print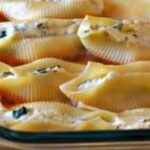 Spinach & Ricotta Stuffed Shells (Bulk Recipe for Freezing)
Prep Time: 50 mins
Cook Time: 40 mins
Total Time: 1 hour 30 mins
Yield: 12 (4 people per dish) 1x
---
Description
These stuffed shells taste so fresh. They are a perfect comfort food dish that makes 3 pans full of shells, perfect for freezing or sharing.
---
2 (12 oz) Boxes of Jumbo Shell Pasta
3 Tbsp Olive Oil
6 tsp Freshly Minced Garlic
12 c Fresh Spinach, roughly chopped (about 10 ounces)
36 oz Part-Skim Ricotta Cheese
3 c Shredded Part-Skim Mozzarella Cheese
1.5 c Grated Parmesan Cheese
3 Eggs
3 Tbsp Fresh Basil
3 tsp Salt
1.5 tsp Pepper
8 c Marinara Sauce
---
Instructions
Cook shells according to package directions; rinse under cold water, drain and pat dry.
Meanwhile, heat oil in a large saucepan over medium heat. Add garlic and cook until fragrant, about 3-4 minutes.Add spinach and cook until wilted, about 5 minutes.
Coat three 9-by-13-inch baking dishes with cooking spray then spread 2-2.5 cups of marinara along the bottom of each baking dish.
Combine spinach, cheeses, egg, basil and salt and pepper in a large bowl. Mix well. Stuff each shell with 1 heaping spoon of filling and arrange stuffed shells in baking dish. Spoon any remaining sauce around shells where needed.
If freezing: Cover tightly with plastic wrap, then tinfoil. Clearly label and keep in freezer for up to 3 months. Pull out of freezer and allow to defrost in the fridge over night, then follow regular baking directions (below).
If cooking immediately: Preheat oven to 375 degrees. Bake covered with tinfoil for 25 minutes, then uncover and bake an additional 15 minutes.
---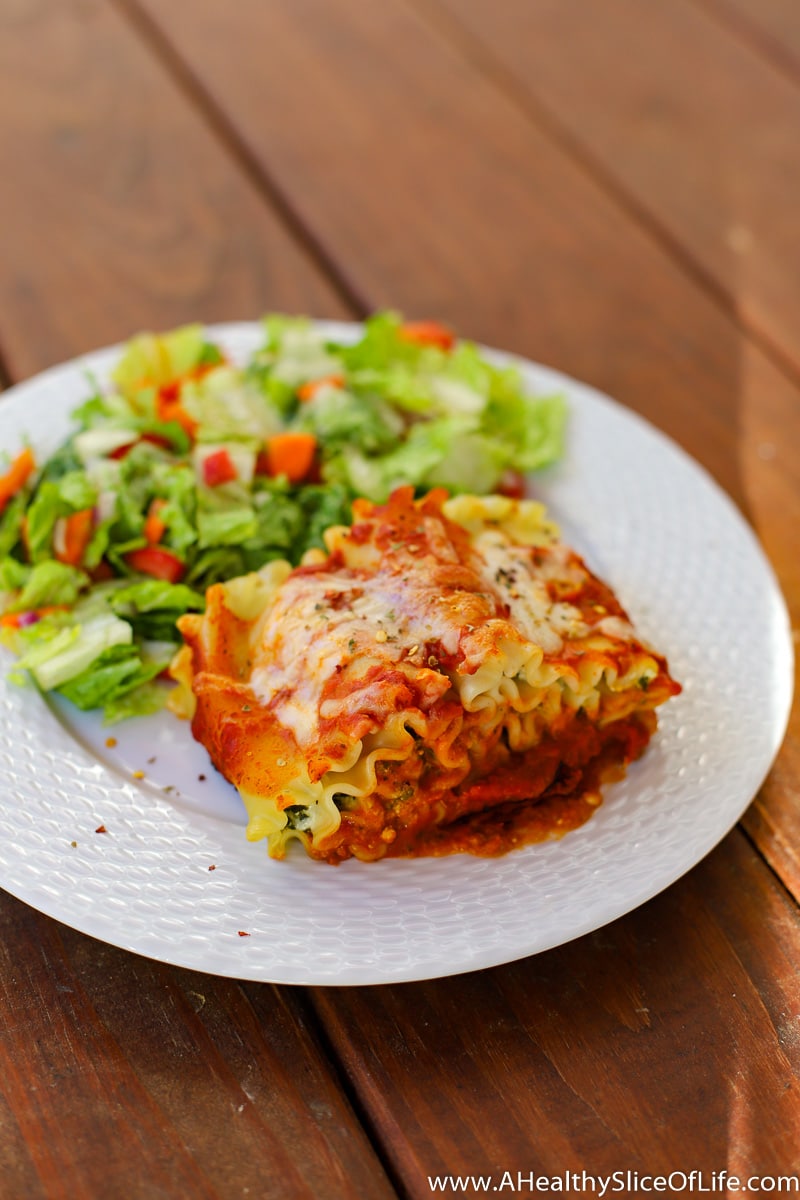 Can also be made into lasagna roll-ups, like the above picture, for a faster prep time!