About two months ago I embarked on a crazy journey to find the most kid-friendly slow cooker recipes. My motivation was mainly our fall schedule. With co-op, soccer, theater, art, Tae Kwon Do, and American Heritage Girls on our weekly line-up, I knew I'd have to rely on my slow cooker at least once a week to feed us.
During the day, I could rely on Daily Harvest for lunch and snacks for myself. I wanted to compile a single list of kid-approved slow cooker meals to be able to reference in my weekly meal planning. Over the past 60 days I've tried 40+ slow cooker recipes and while not every recipe was a winner, the effort was worth it!
Slow Cooker Recipe Tips and Lessons Learned
First, a look at my requirements for a "keeper" recipe:
No dietary restrictions. On this list there are meals that qualify as paleo, vegan, dairy-free, gluten-free and more (save money and time by shopping at Thrive Market based on diet). However, not all of them follow any particular dietary guideline.
The dinner had to "lean" on the healthy side. I say lean because Mississippi pot roast is included and it uses an entire stick of butter. However, when put on a roll and rounded out with veggies, it qualified.
The meal had to be almost entirely "set it and forget it." I wanted to be able to turn it on in the morning and have it ready at dinner time- no adding ingredients throughout the day at different times.
The recipe had to be able to cook all day long (or work when switched to "stay warm" for a couple hours). Again, I needed to be gone all day long and have it still taste good. This, surprisingly, knocked out a lot of recipes.
I learned a lot over the course of this experiment/trial and here are the biggest takeaways that I believe are worth sharing:
These are kid favorites. David and I ate and liked them all fine, too. However I think it's important to note that these all made the cut because my kids happily gobbled these down, not because they all rank the highest on my personal list.
A lot of recipes begin to look alike after awhile, especially anything involving chicken and Mexican flavors or chicken and Indian spices. Because of this I limited myself to sharing only the favorite one or two per "category."
Slow cookers have a time and a place and serve a great purpose, but my family still likes fresh cooking best. However, for once or twice a week use, these all got the thumbs up, even from my most particular eater.
Chicken thighs do better than chicken breasts in the slow cooker, but still, chicken tends to dry out no matter how much sauce or liquid there is. To help with this, I cooked chicken on low to 3-4 hours (instead of the recommended 6) and let the slow cooker switch automatically to "keep warm" when I was letting it cook all day long. The chicken was still more than thoroughly cooked but this method kept it from drying out completely.
Every pork recipe I tried got a thumbs up. Every single one. This was news to me, so I've started adding pork tenderloins to all of my Butcher Box deliveries.
Which Slow Cooker is the Best?
I have gone through a few slow cookers and so far this one is my favorite. However, it's not perfect. Pros: You can sauté and brown meat and veggies in the slow cooker without the need for an additional pan. There is a timer you can set for when you're out to switch to warm. The simmer option comes in handy to finish up cooking quickly if needed. Cons: I'm not a fan of the lining. It seems to scratch easily, even if it is easy to clean.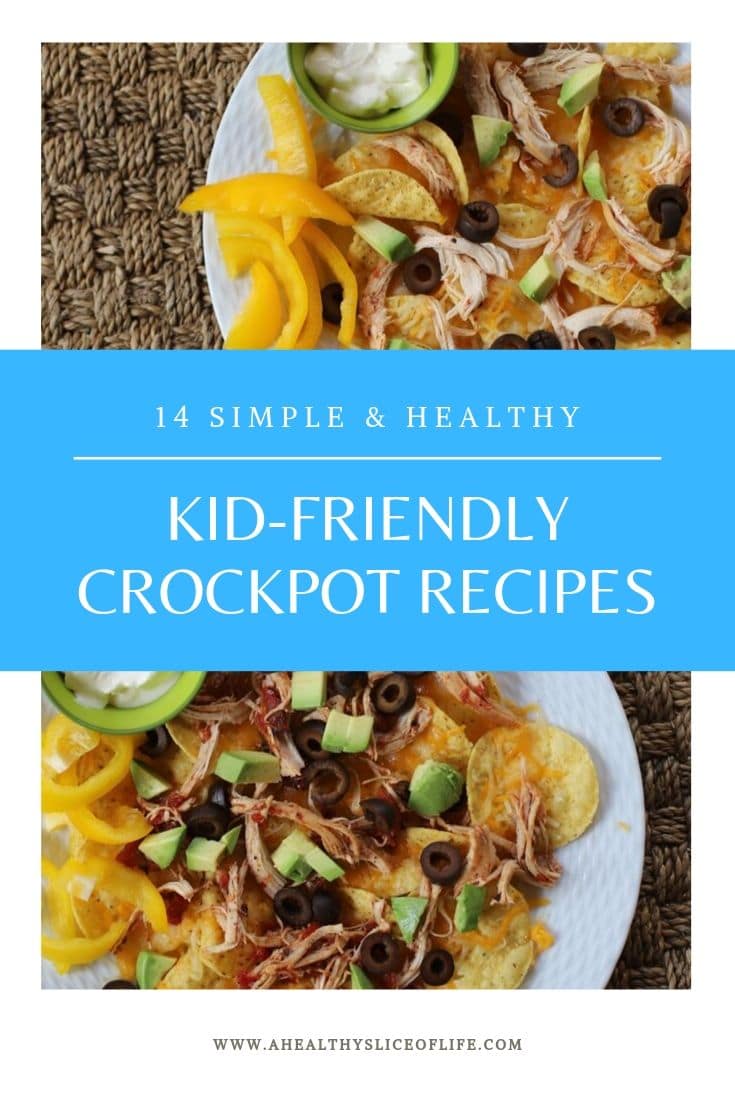 And now, after all those details and disclaimers, here you have it (in no particular order)…
The Ultimate List of Kid-Approved Slow Cooker Recipes!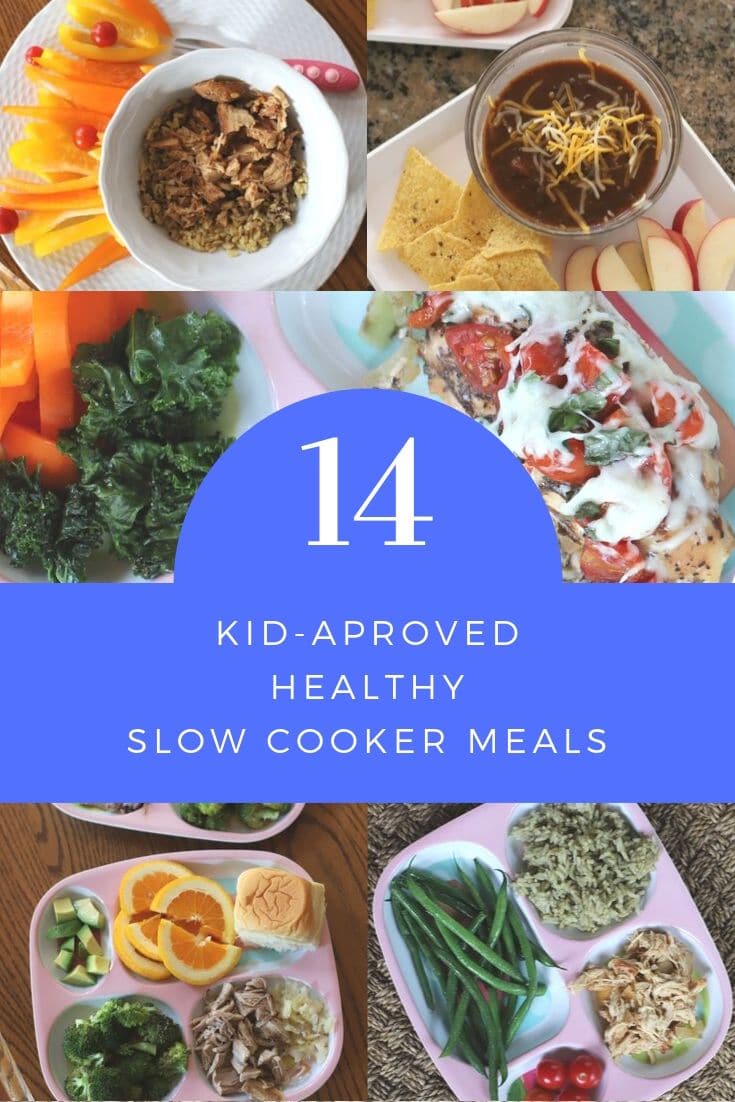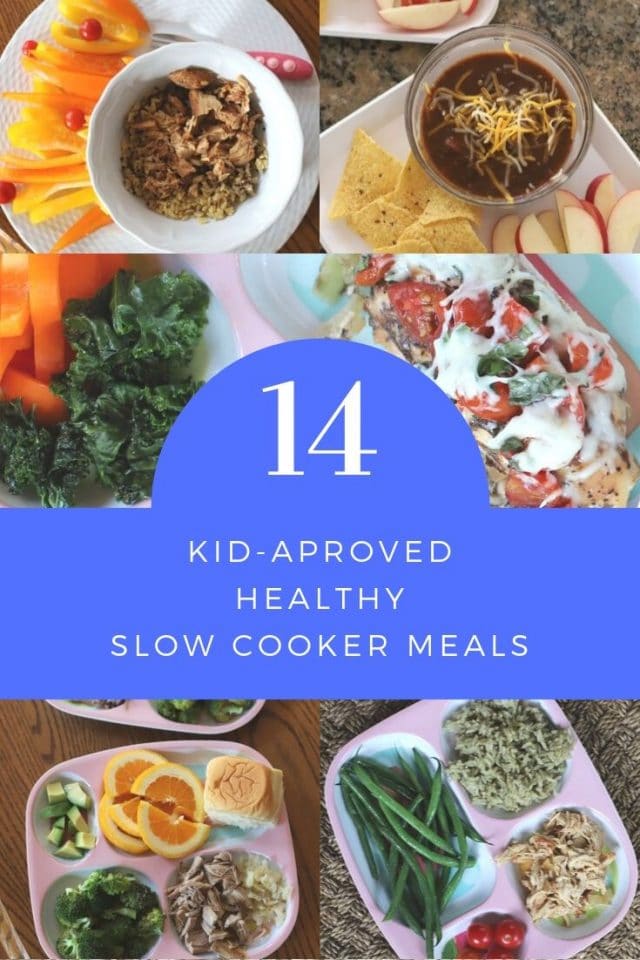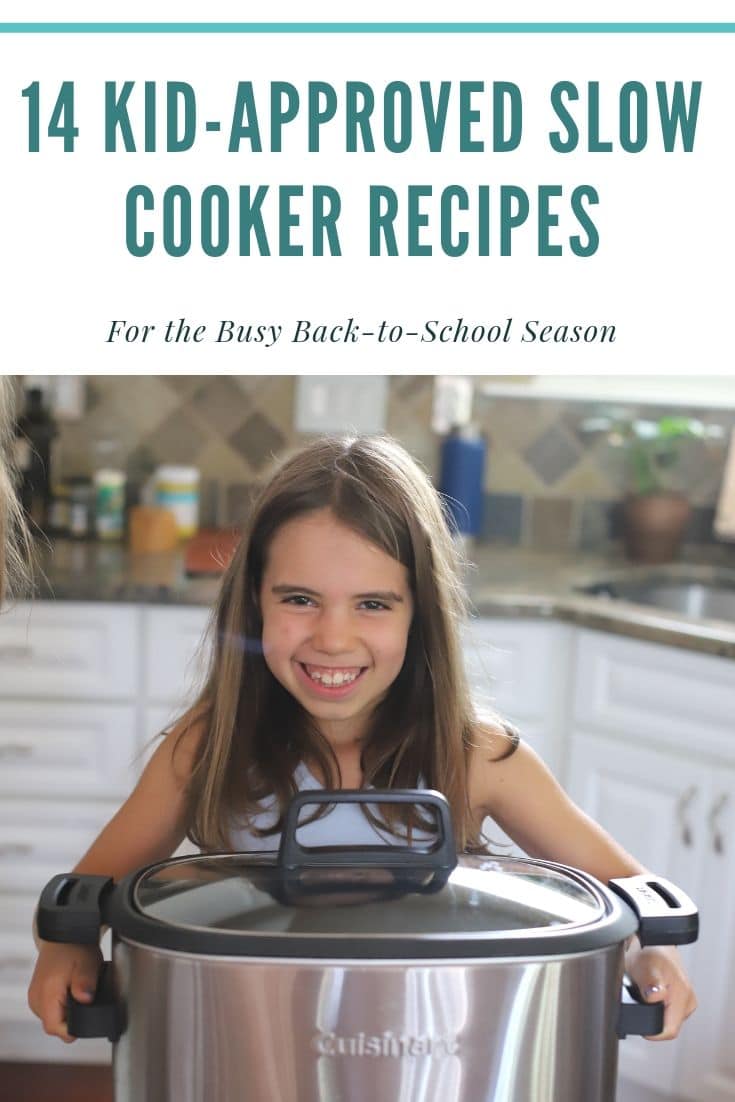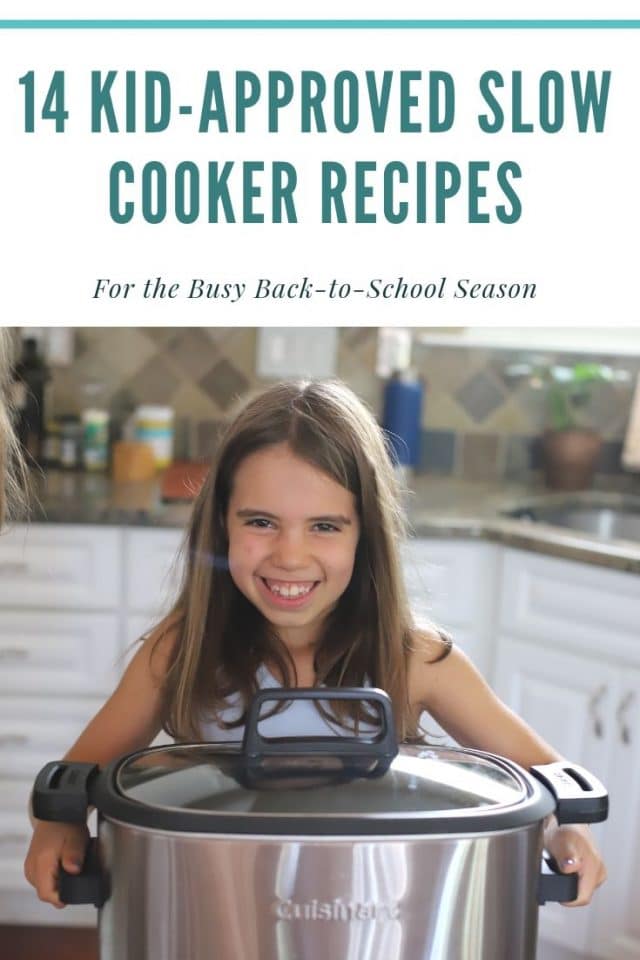 Honorable Mentions
These slow cooker recipes are worth sharing. They didn't make the above list because I wouldn't say they were eaten enthusiastically by the kids. However, I thought these were great and the kids did eat them, so I had to share them as well! Also, learn about why I get my natural ingredients here.
I hope these are as helpful for you as they are going to be for me during our busy season!