This weekend felt like a real kick off to summer for me. A date night, a lake party and a relaxing day floating around on the relaxation station, followed by a movie during the thunderstorms all added up to a perfect weekend.
Hubbs and I tried out Flatiron Kitchen & Taphouse in Davidson on Friday night. The ambiance was awesome- large windows, a central bar with lots of beers on tap, and to start, goat cheese dip!
Oh man, was that dip creamy perfection! I had high hopes for the rest of the meal as well, but as pretty as the presentation was…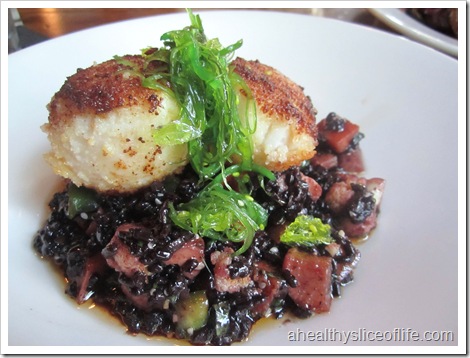 the scallops were flavorless and the rice and beet medley, over-oily with Asian flavors. Sad. For the price ($28) I had high expectations.
Saturday, we hosted a lake gathering (if you follow me on twitter, you would have seen that you were invited, too!). The weather was sunny and hot (at about 92 degrees), which was perfect for adults to play on jetskis and boat, kids to splash around in the water, and Koda to join in on all the fun!
Being that it was a last minute shindig without much time to prepare, grilling out and asking everyone to bring a side is the only way to go.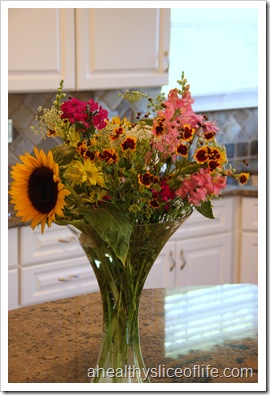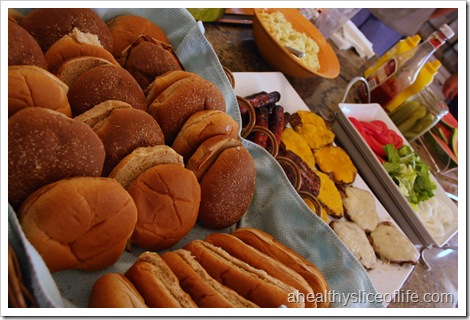 And because my friends thought I would try to deny my weekend splurges, even though I told them I was honest with y'all about what I eat (everything in moderation!), I had to show you one of my indulgences of the day… French onion dip!! Is anything tastier?!
But what I was most excited about this guy:
I've been craving a hot dog for months, but have denied myself because I'm avoiding all the nitrates I can for Baby D. So imagine my excitement when I saw this new product in the grocery store…
The new Oscar Mayer Selects don't have any added preservatives!
The hot dog tasted like heaven, and I am happy to announce my craving has been satiated.
In all the fun, I forgot to snap more pictures, but we had a blast, and next time I invite you on twitter or facebook, I hope you choose to join us!
What was the highlight of your weekend? Favorite activity or best thing you ate answers accepted 😉