This weekend seemed forever long, in both good and bad ways. David left town Thursday morning (Happy Valentine's Day- Boo) for work. To all you women who have husbands that travel a lot- high five to you. I missed him so much!
Ok, cheese fest over.
There were some highs and lows this weekend. First in the literal way- High of 62 on Friday. Hailey made dirt soup with my kitchen utensils.
Low of 23 on Saturday. And snow. Weather is weird.
Then, of course, there is the figurative highs and lows. Such as mom's playgroup turned girls night out- HIGH!
We went to eeZ Sushi in Birkdale. The food was delicious, the wine hit the spot and best of all we got to have a real conversation without stopping every 5 minutes to change diapers or steal back sippy cups. These girls are great! The lighting in the restaurant? Not so much.
I needed that girls night after the afternoon LOW. Something smelled bad in the laundry room. I tracked it out the garage, where I discovered our fridge/freezer had died…. most likely a couple of days ago. Everything in it was hot and drippy. The15 pounds of local grass fed beef? Rancid. And it had dripped everywhere. Same with the frozen quail and venison…and breast milk apparently?
I've never wanted to be a vegan as badly as when I was cleaning out and scrubbing down the fridge, batting away the flies. GAG.
Proof that David owes me a back rub:
Cooking for one this weekend left me uninspired (or maybe just lazy?), so I was high on cloud nine when a package from Saffron Road appeared at my door.
Indian food wrapped up in easy-to-heat-and-eat packages? Yes, please! They use all real, recognizable ingredients and the flavors are truly authentic. Delicious.
The easy-meal-train didn't stop there. Saturday's lunch was compliments of Whole Foods where I met Alexa to discuss the ins and outs of health coaching. Makes me miss it!
Unfortunately Sunday brought another low in the form of congestion, sore throat and a headache, otherwise known as a cold.
So what do you do when life hands you a killer cold? Make soup!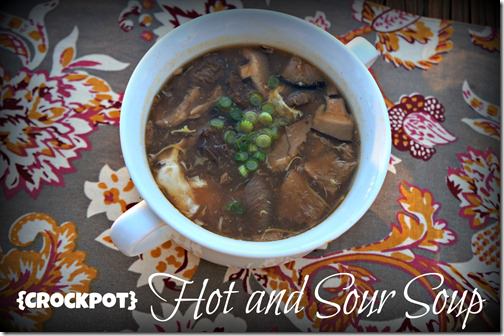 Along with ACV and garlic, my sniffly body was begging for hot and sour. After debating how many bowls I needed to buy to satisfy the craving, I decided to try making it myself. I looked over several recipes and decided to combine them in my own concoction.
I was amazed at how "real" it tasted; not the best I've ever had, but much better than many I've tried from restaurants. Plus it's the best kind of crockpot recipe- dump it all in and hit "on". Check out the recipe for Crockpot Hot and Sour soup next time you get a cold.
I also made 2 weeks worth of freezable breakfast burritos and my favorite kale chips. Hailey stayed busy making more dirt soup.
And now a HIGH for Sarah L! You won the LOVE Grown giveaway- check your email
Any funny highs or lows to share from you weekend?