Make the most of in-season produce by turning into simple and delicious strawberry jam- using a bread machine! It only takes 3 simple ingredients and tastes incredible!
Confession: I own a lot of kitchen gadgets. The majority of them have been generously gifted to us over the years and I'll admit, they've been a lot of fun to use. We have the basic slow cooker and a $5 toaster that we love, but somehow we've also accumulated an electric pressure cooker, a sous vide stick, a dehydrator and an immersion blender.
Then there is the mac daddy of all the gadgets- our bread machine!
It's the machine I said I'd never use, but now use once or twice a week at least. I've used it to make fresh, fluffy loaves of bread, dough for pizza, hamburger buns and most recently, I've ventured into its JAM setting.
After all, what else are you supposed to do with gallons of freshly picked strawberries?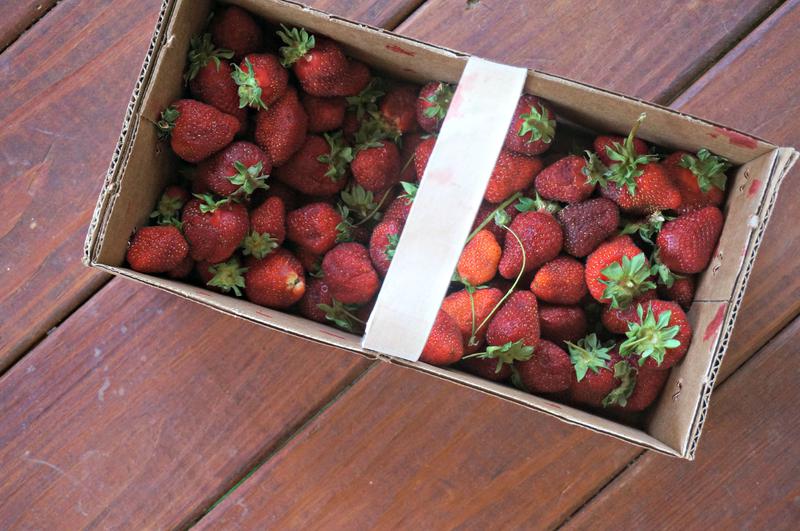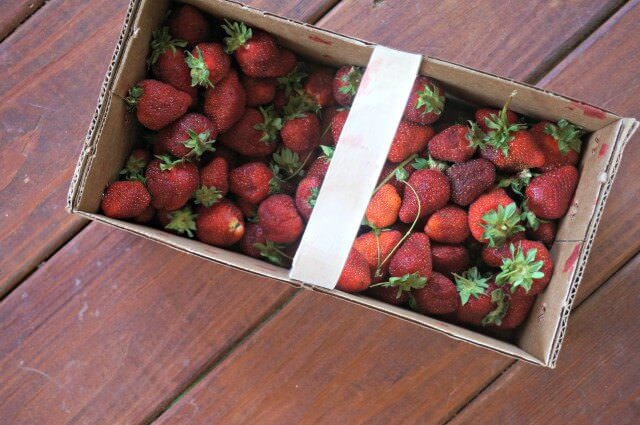 Yes, this machine can make both bread and fresh jam and thinking about that kind of snack combo is enough to transform me into a heart-eye emoji.
The awesome thing is- it's ridiculously easy. In fact, this post is much more of a COOL YOU CAN MAKE JAM IN A BREADMAKER post than a recipe because it only takes 3 ingredients.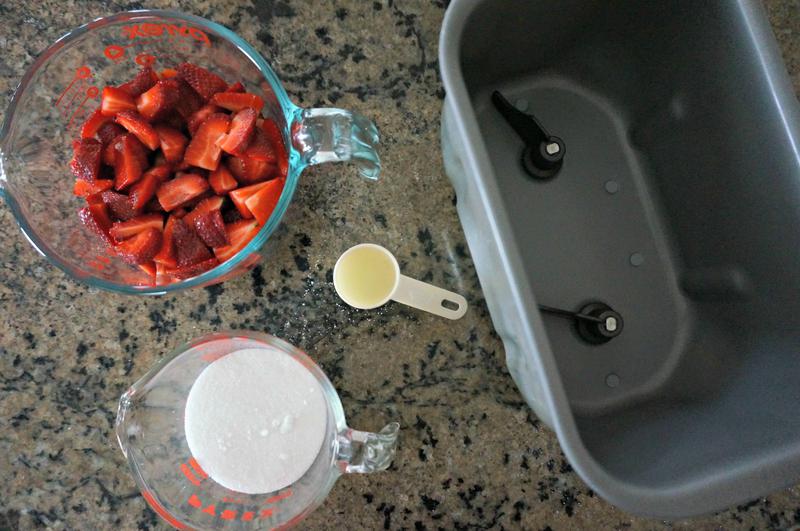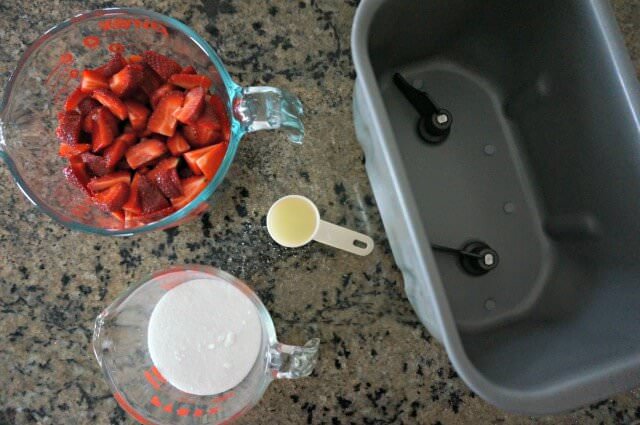 Print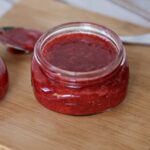 Simple Strawberry Jam in the Bread Machine
Prep Time: 15 mins
Cook Time: 1 hour 20 mins
Total Time: 1 hour 35 mins
Yield: 4 (4 oz) jars 1x
---
Description
Make the most of in-season produce, like fresh strawberries, by turning into simple and delicious jam- using a bread machine! It only takes 3 simple ingredients and tastes incredible!
---
3 cups of diced strawberries (or fruit of choice)
3/4 cup granulated sugar
1 Tbsp lemon juice.
2 Tbsp pectin (optional)
---
Instructions
Cut strawberries in half and gently mash with a potato masher or fork.
Add strawberries to the bread maker with sugar, lemon juice and pectin (if using).
Hit jam setting.
Once the cycle has ended, use baking mitts to pour contents into a bowl and pulse once or twice with a immersion blender.
Pour into jars and let cool before putting on lids and transferring to the fridge.
Usually the jam will thicken in the fridge, but if you prefer a thicker consistency, use the pectin.
---
Load it into the bread maker and set it to jam.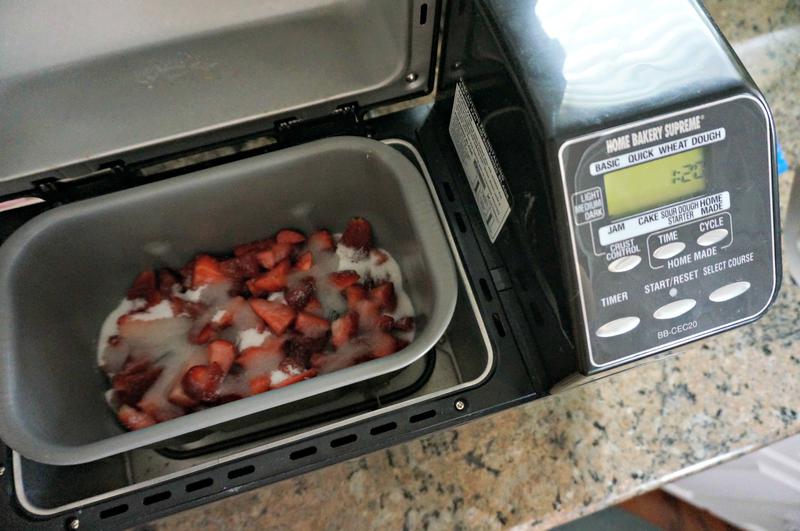 The jam cycle takes an hour and 20 minutes, but I love that after the 10 minute prep, it's all hands off.
Now there are a few ways to get your ideal jam texture. You can mash the strawberries a bit before hitting go on the bread maker or you can use an immersion blender afterwards (briefly- just a few pulses) to make it a bit more smooth.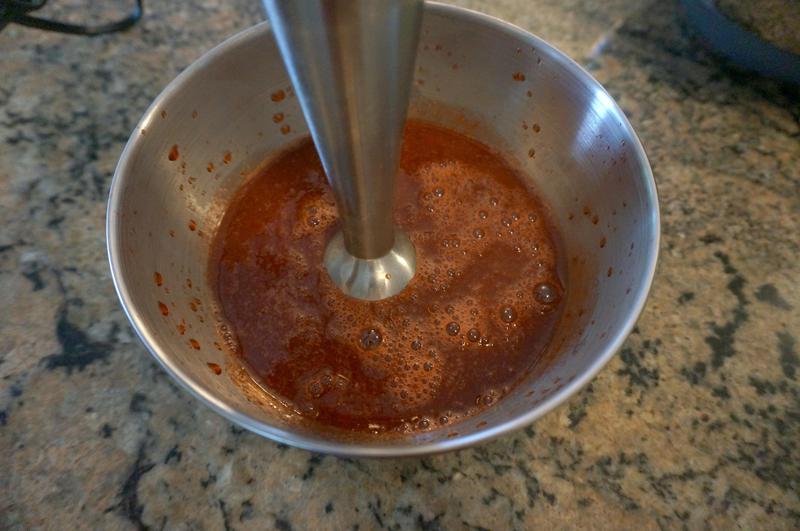 The jam will thicken overnight in the fridge, but will still be somewhat fluid, like a super thick strawberry syrup, perfect for topping biscuits, mixing in with peanut butter for a delicious sandwich or drizzling over yogurt or ice cream.
If you prefer your jam even thicker, you can add 2-3 Tbsp of fruit pectin.
Fruit contains natural pectic (under ripe fruit contains more, so you may want to use a mix of ripe and slightly under ripe strawberries), but if you like your finished product stickier, you can certainly add pectin.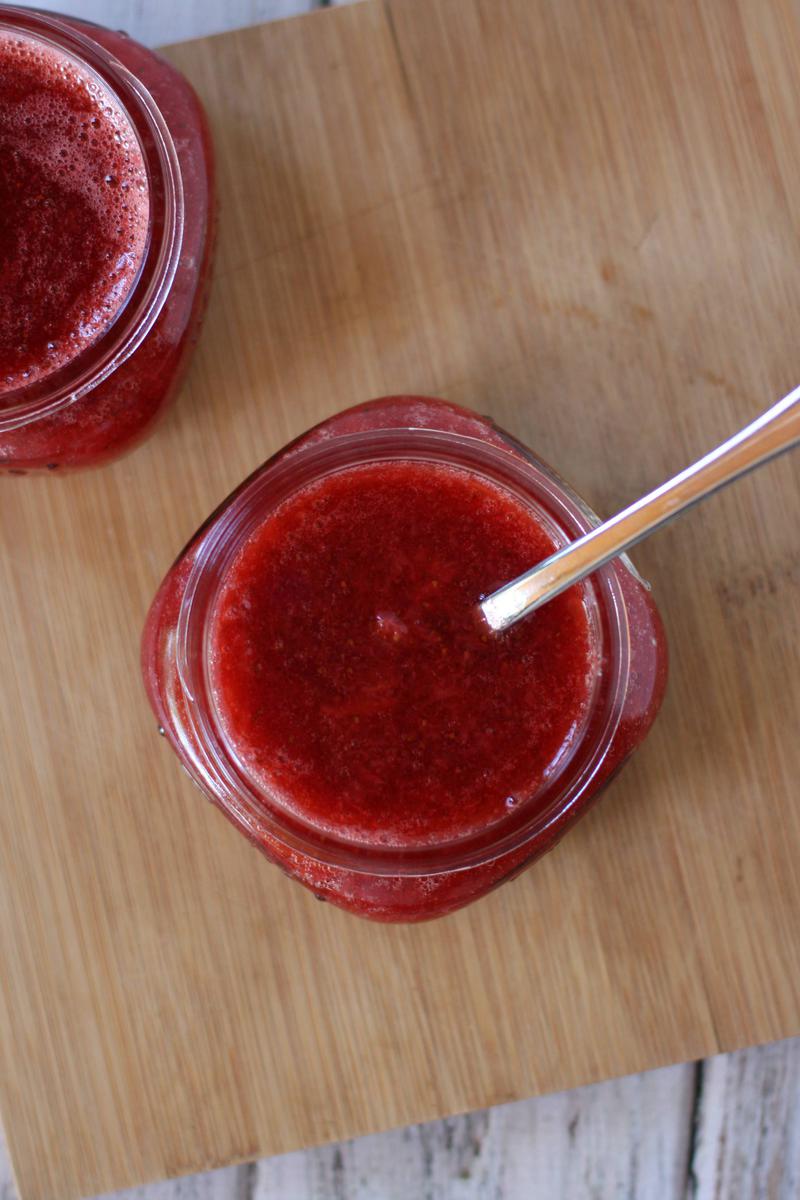 This fresh jam will last up to 3 weeks in the fridge, but I know it won't last that long in our house. I've already pulled a Joey (any fellow FRIENDS lovers?) and have been eating it with a spoon.
I'm hoping to make a few more batches (each batch makes 2 cups of jam) before strawberry season slips away and can jars for future use/gifts.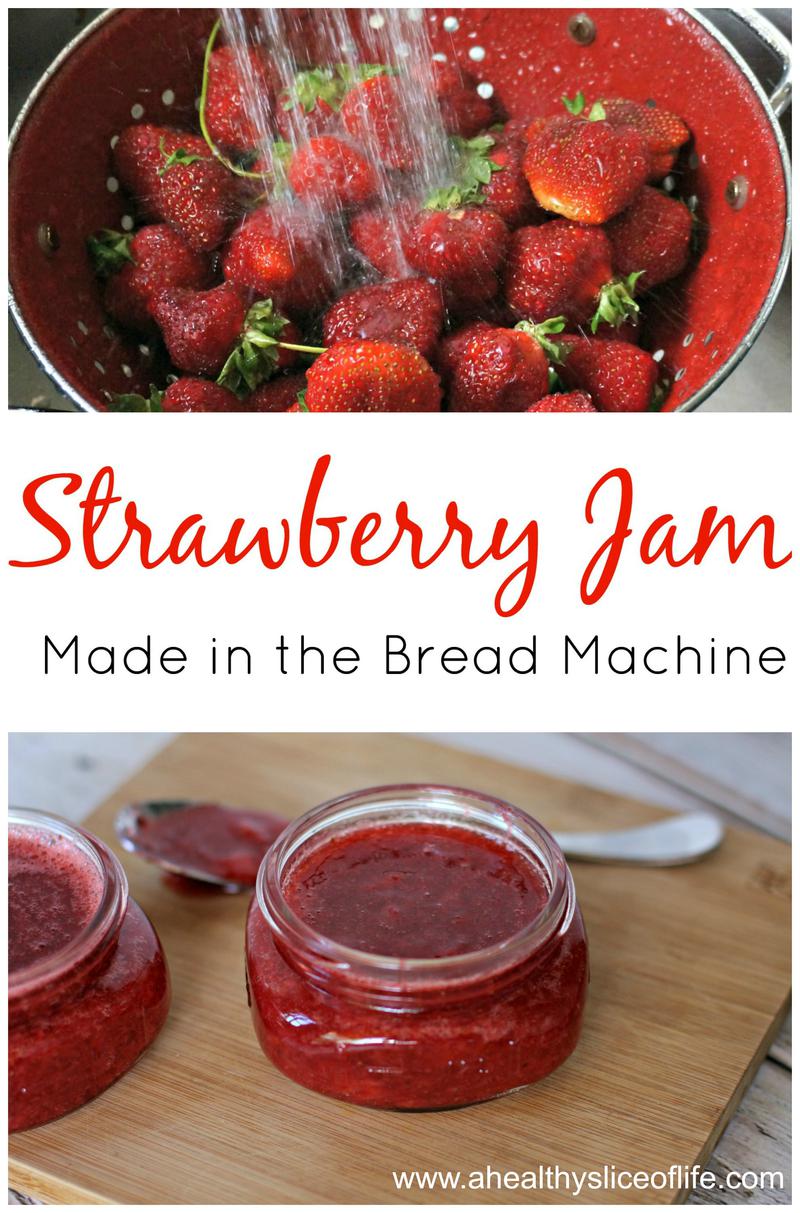 And now I'm super excited about all the jam possibilities- blackberry… peach… hot pepper?!
What's your favorite flavor of jam?