This power-packed oatmeal smoothie delivers all the healthy energy of a bowl of oatmeal in a delicious smoothie form that means faster consumption and less clean up- perfect for kids!
I wanted to come up with some snazzy title, but honestly, the busy mom's oatmeal bowl just fits. I guess alternatively I could have called it a honey banana oat smoothie, but I was afraid no one would click. I mean, who really needs another smoothie recipe, right?
Wrong. You need this.
Well you do if you are as rushed as I am trying to feed the kids in the morning but still feel passionately about getting some goodness into them before the day starts.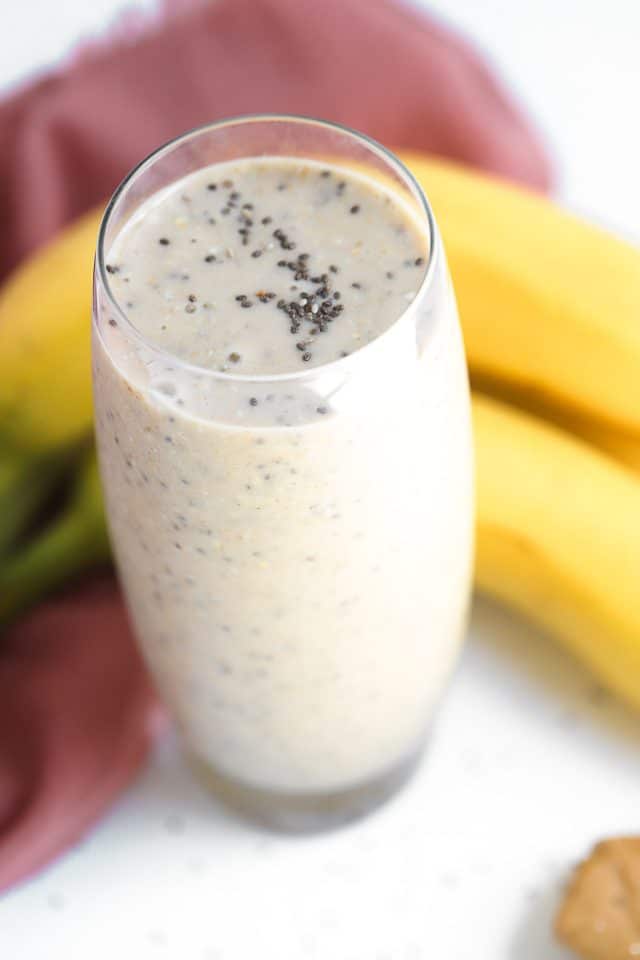 So, this smoothie. It's nothing super fancy, but it's well rounded, packed with nutrients and staying power and, well, the kids love it.
In fact, Kaitlyn could barely wait for me to blend it up.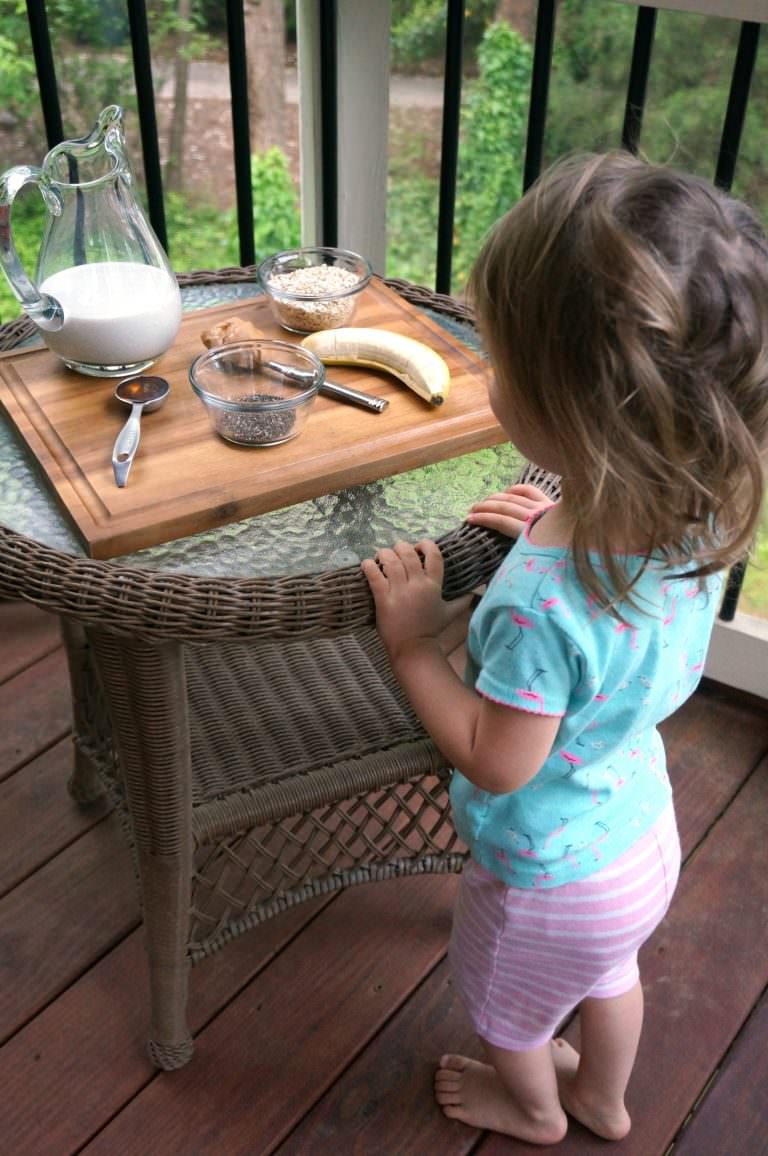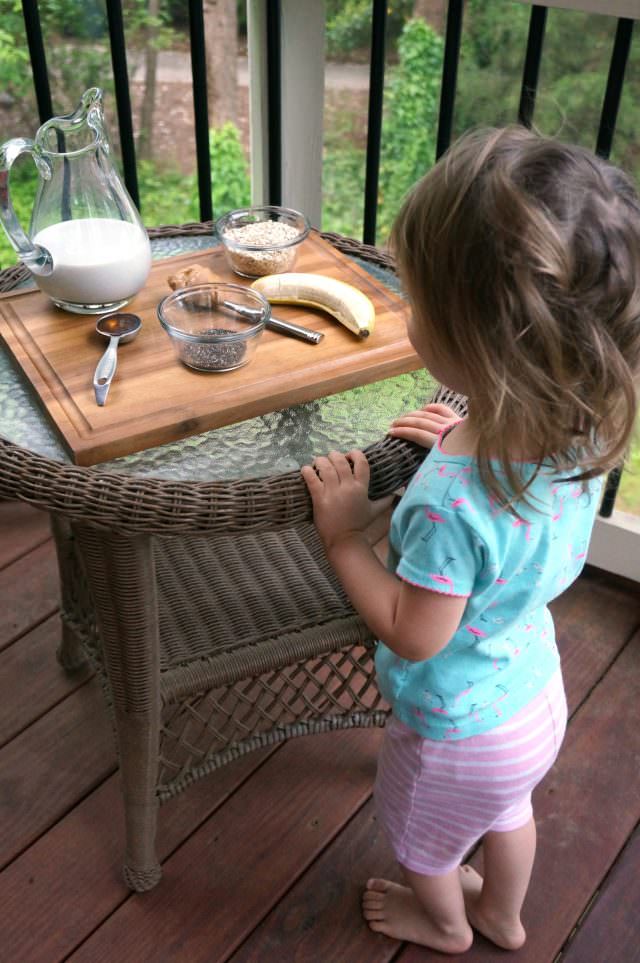 To be quite honest, she didn't wait completely, which is how she ended up taking a morning shower in hopes of getting honey and chia seeds out of her hair.
And that mishap illustrates my need for this smoothie.
Our mornings are busy and my kids eat at a pace of about one bite every 3-4 minutes, which means having 40 or so minutes to eat a simple bowl of oatmeal is rare. And though Hailey's spoon skills are pretty good at four and a half, Kaitlyn's could use some work.
A bowl of oatmeal usually means a quarter of it ends up smashed on her pajamas, another quarter on the floor and a few bites in her mouth before she uses the rest as a fancy hair mask.
But not with this smoothie.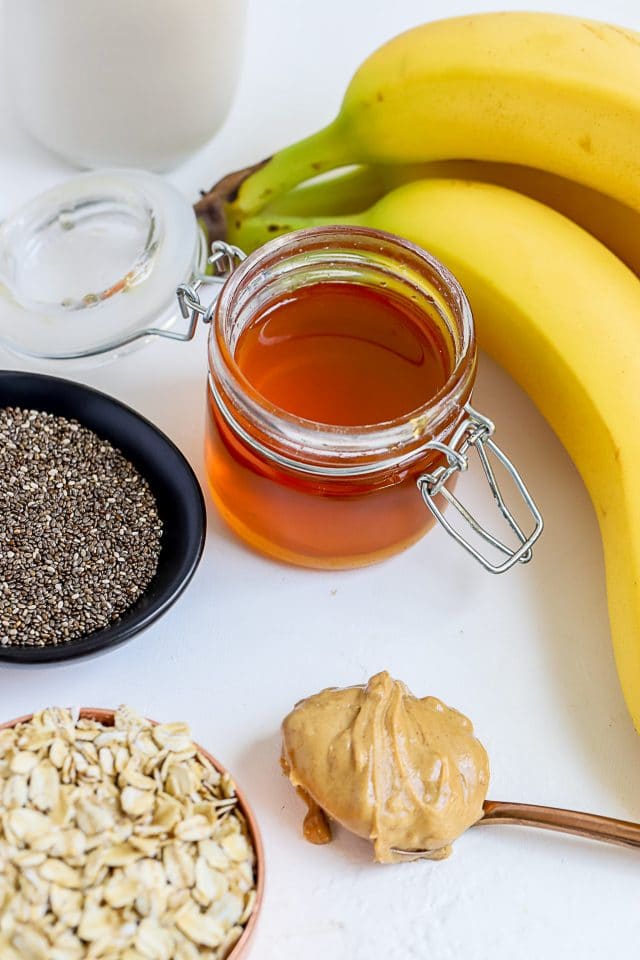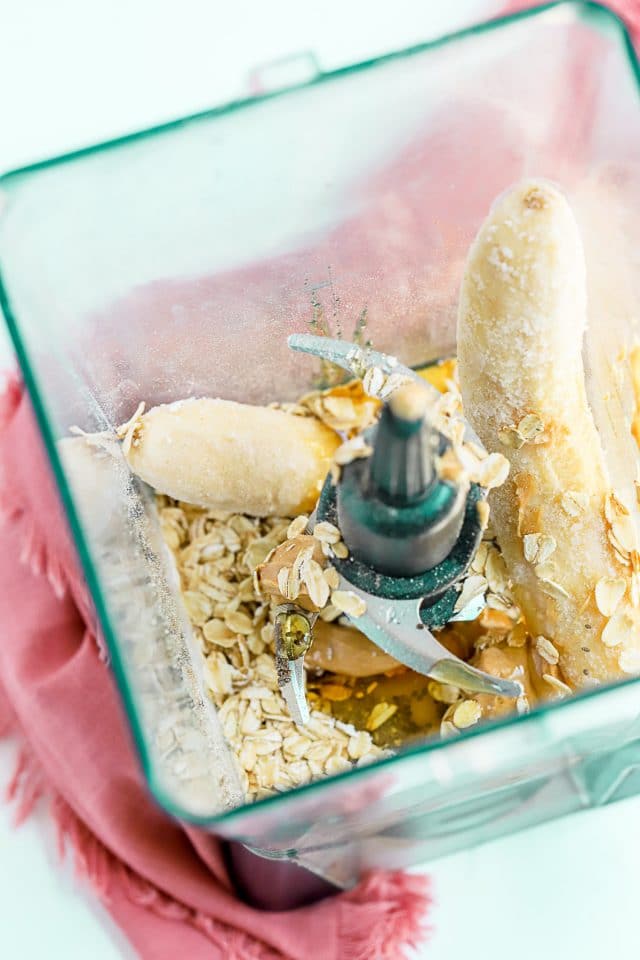 It incorporates all the goodness you get from a bowl of oatmeal like oats and banana for energy and chia seeds and peanut butter for healthy fats and staying power.
This recipe makes two kid-sized smoothies, making breakfast quick and easy with minimal clean up.
[Tweet "Yum! A hearty bowl of oatmeal in smoothie form from @ahealthyslice – perfect for kids! #toddlermeals"]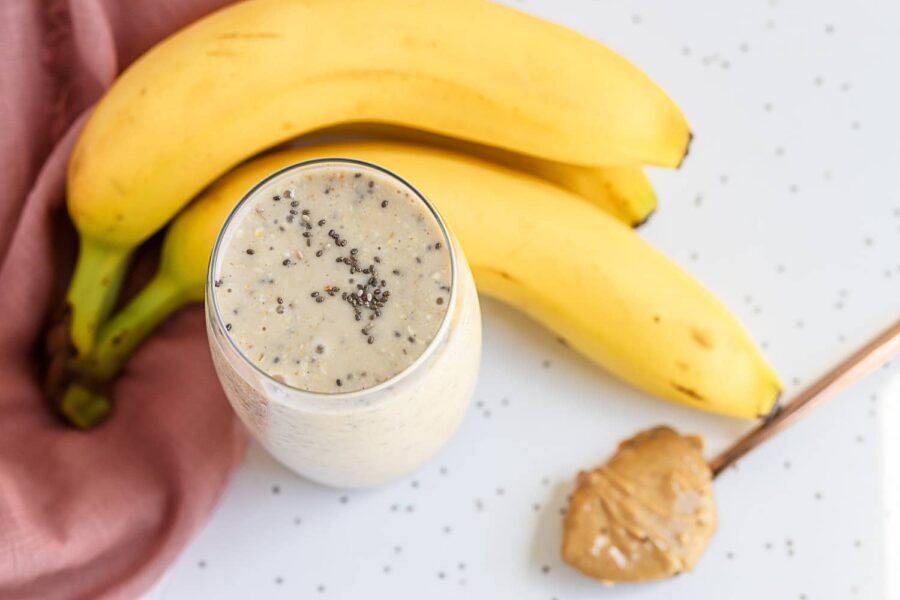 And most importantly, the kids love it in these fun milk bottles.
What good is a healthy breakfast if no one eats it, right?
Well this honey banana oat smoothie is requested and devoured every morning.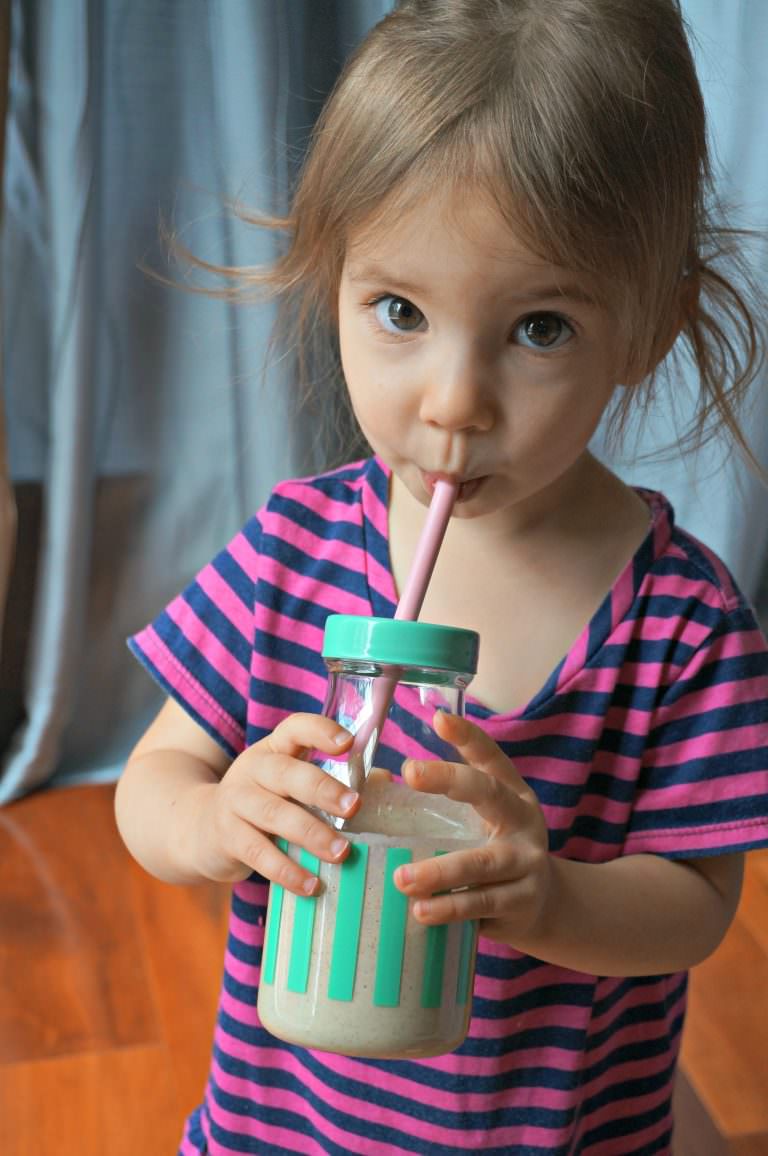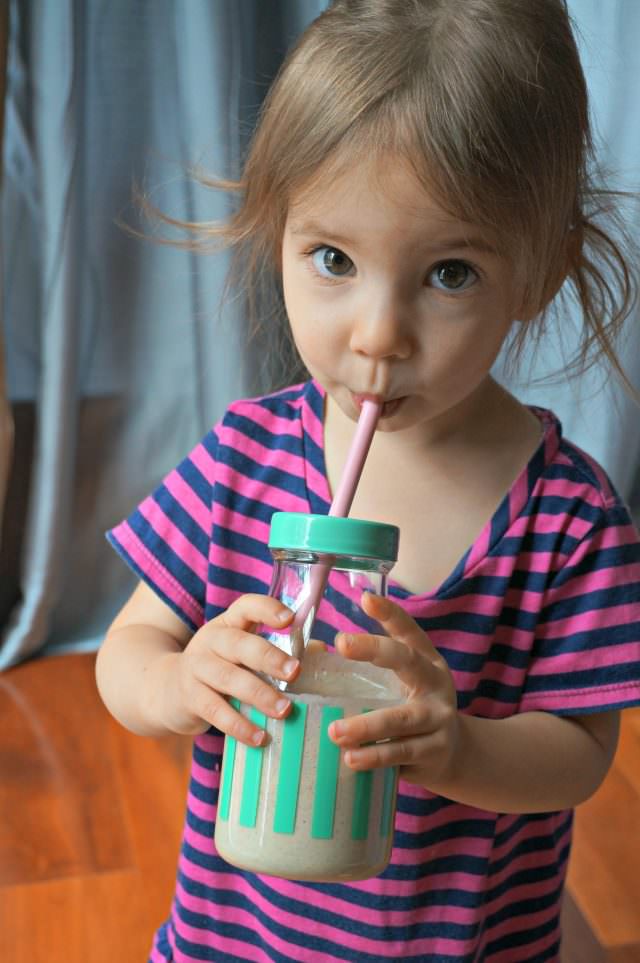 Like any smoothie you can switch it up, adding spinach for more nutrients or decreasing the amount of oats if it is too hearty for younger babies.
Make it your own or make it as is and enjoy the healthy energy of a bowl of oatmeal… in smoothie form!
Prefer a handheld option instead? Try these Banana Nut Oat Cakes- they are freezable!
Print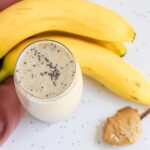 The Busy Mom's Oatmeal Bowl
Prep Time: 5 mins
Total Time: 5 mins
Yield: 2 small smoothies 1x
---
Description
This power-packed smoothie delivers all the healthy energy of a bowl of oatmeal in a delicious smoothie form that means faster consumption and less clean up- perfect for kids!
---
1 1/2 frozen bananas
2 Tbsp peanut butter
1 Tbsp chia seeds
1 1/2 Tbsp honey
1/2 cup oats
10 oz almond milk
---
Instructions
Layer ingredients in the blender according to your blender's instructions.
Select smoothie mode. If your blender does not have a smoothie button, alternate blending between low and high speeds until all ingredients are fully incorporated.
Serve immediately.
---


Read more on healthy eating and recipes for kids, or you may also like:
Strawberry & Honey Banana Soft Serve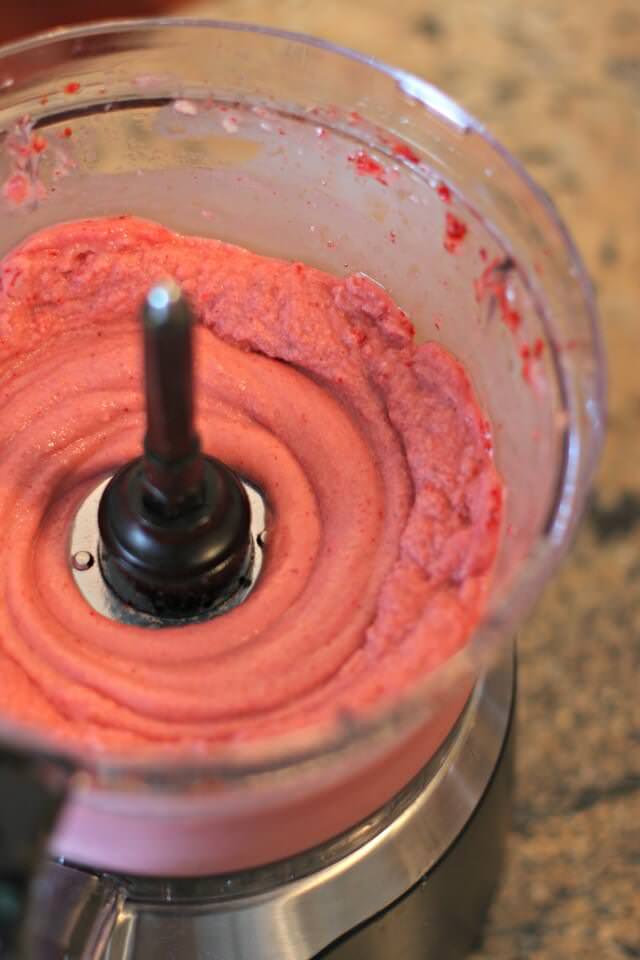 or
Chocolate Dipped Almond Butter Banana Bites
Yum, I love smoothie season!
What is your favorite smoothie combo?