Fall weather is here and I believe it was Anne (of Green Gables) that famously said "I'm so glad I live in a world where there are Octobers." I couldn't agree more, Anne, and I'd be A-OK with these temperatures and colorful leaves sticking around for a while.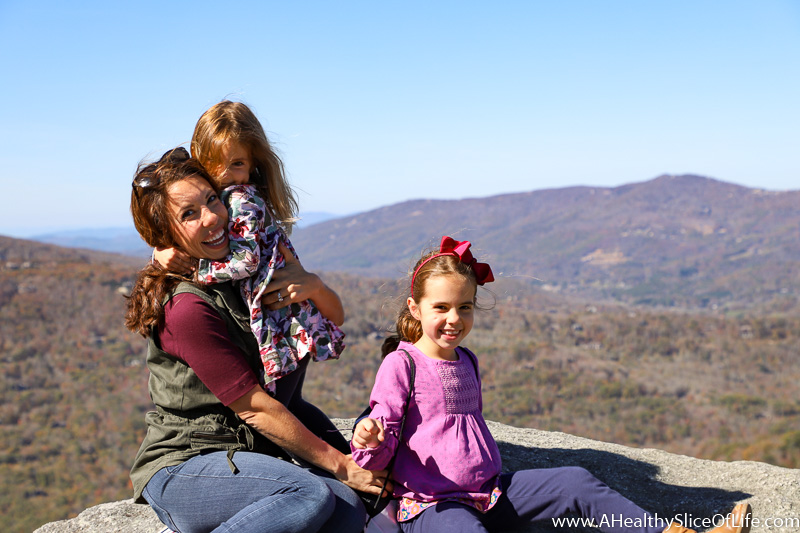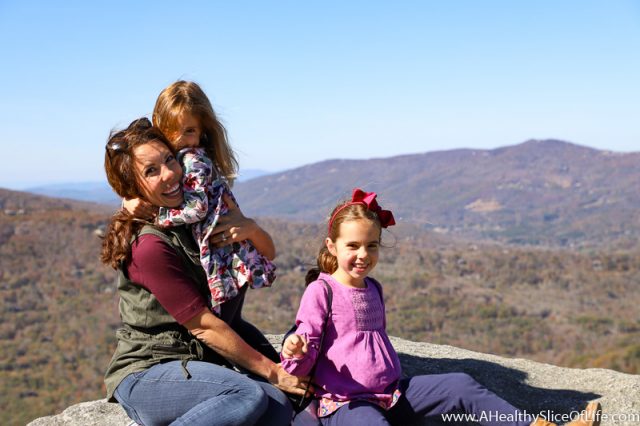 In My Life This Month
It's been a wacky month. Our trip to Aruba (which was wonderful!) threw me off my game since it took almost a full week to get things back on track once I got home. My life this month has felt like a big game of catch up and trying to keep up, which is something I am planning to mellow out for November. I've been going to the 8:00 AM Burn class rather than the 5:00 AM because I'm finding I need the 5:00 AM-7:00 AM hours for computer time. This means I've had to wake Hailey up at 7:15 AM (Kaitlyn usually is up by then on her own) which she isn't wild about. Add in evening soccer practices and I'd say we all are having a few tiring days each week. My meal planning is all over the place too. Some weeks I am ON it and other nights (last night) I cook up tortellini and dump a jar of marinara on top of it. I'm having moments of struggling on how to be everything I want to be, but am using that as motivation to focus on living my priorities, which for me is always family first.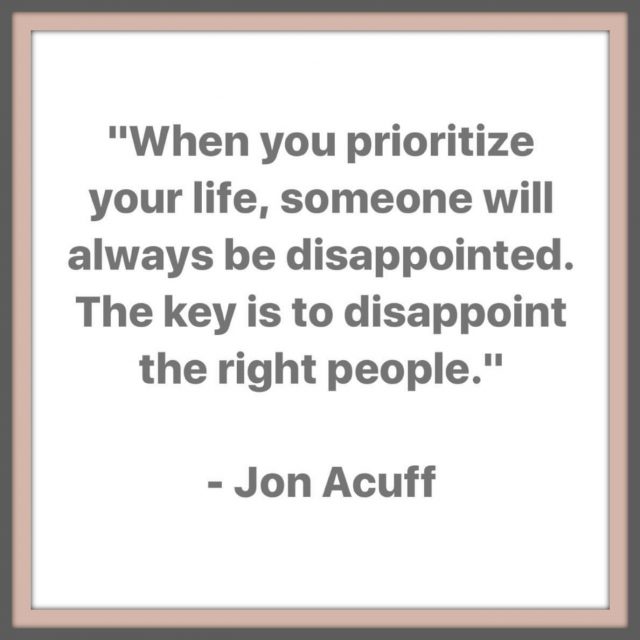 In Our Homeschool This Month
It's been a good month in our homeschool! I am learning to embrace the flexibility of our schedule and don't feel stressed if we skip a day of "real" lessons. In fact, we skipped an entire week of our Bravewriter curriculum and the sky didn't fall in on us. I love the curriculum because it's broken into these beautiful week-long chunks which makes it easy to focus on one topic at a time. It's also teaching me grammar rules that I don't think I ever actually knew! For example, the /k/ sound…
Games, I've learned, are Hailey's favorite way to learn so we turn a lot of lessons into games. We still do some more traditional worksheet style learning, too. We've started on Handwriting Without Tears and do math worksheets on the regular too.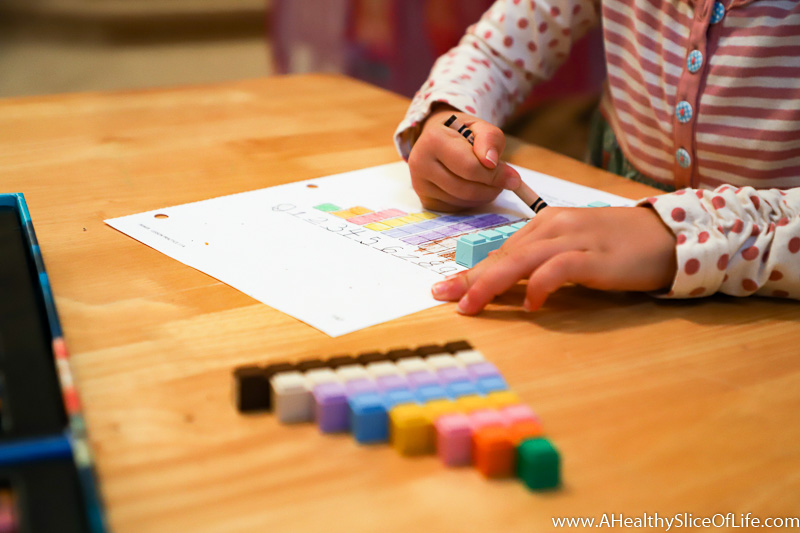 I referred multiple times to our October Pumpkin Unit plans. I'd say we've made it through a little more than half of what I had listed. This is something I'll keep in mind as I plan November. We did start Little House in the Big Woods though and both are really enjoying it. We read a chapter 3-4 days a week and I am really looking forward to going through the series in this way!
Places We Went and People We Saw
The girls had a blast this month because they got to spend half a week with Nana and half a week with Mema while David and I were away. Nana and Mema ROCK and I think Hailey put it best when she said "I'll miss you mom, but not that much." Way to warm a mother's heart, H! But truly, they had so much fun between visiting Patterson Farms and Zootastic, learning to sew with Mema and crafting colorful clocks to practice telling time with Nana.
We got out and about quite a bit this month. We took a family trip to Grandfather Mountain. We went on a library tour with a local homeschool group that turned out to be super cool. Hailey now knows how to search the catalog for books by topic and find them herself, which may just be her new favorite pastime.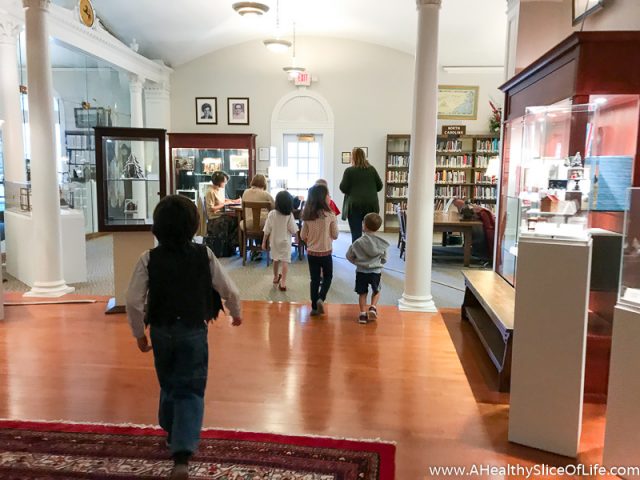 We also went to Discovery Place for a homeschool science class. She did the Robotics class for grades K-2 and it was a hit. I see a lot of these in our future, especially because Kaitlyn loved getting to play at the museum and I got to spend time with a fellow homeschooling friend of mine that I haven't seen in a long time.
I also took Hailey to her first Girl Scout camp experience. We didn't sleep over, but we did spend a full morning in the great outdoors doing crafts and learning about fire safety. She learned to light a match and it might have been the highlight of her month.
My Favorite Thing This Month
Creating our own special tradition. Twice a month Kaitlyn has an extended day at preschool and gets to bring her lunch to eat with her class. I've decided that once a month, Hailey and I will use that extra time to go to lunch, just the two of us. We are both adventurous eaters so my hope is to use this time to try different cuisines as well as to work on manners and speaking to adults. She can be shy but is getting better at ordering for herself, speaking clearly, and looking adults in the eye. This month we ate at Ramen Soul (order the ramen, not the sandwich like I did. I've had both and the ramen is phenomenal!)
What's Working for Us
Flexibility. It's the thing I was most concerned about, but it's turned out to be my favorite thing. Schooling in the morning is best, but we can do it in the afternoon if we need to. Sure we are doing MathuSee, but some time on MathSeeds is beneficial too. And sometimes things don't work out. For example, that pumpkin slime that just didn't come together for us. The girls made it into witches' brew instead!
Homeschool Questions and Thoughts I Have
My thought for the month is to not to lose the forest for the trees. Staying focused on our main goal- is she learning and growing?- is way more important than worrying on how she's matching up to other students in different scenarios. I'm appreciating all the little signs I see of her growth in spirit, curiosity, and creativity. For example, one day I found that during quiet time she had written and bound (ahem, stapled) a book and story she created herself. You better believe that's going in the keepsake box!
A Link to Share
We don't do much on the computer, but a couple online resources I'd recommend are Reading Eggs (for games that teach kids reading and math), Art Hub for Kids (for kids that love to draw), and Storyline Online (celebrities read books to kids). If you have any that you love, please share!
Most of all, I just love being with the squinty-eye-smiling kids of mine. And as always, your questions, tips, guidance, and encouragement has been invaluable to me, so thank you for that. I'll be sharing my November plan soon, which I am excited about taking a more simplified approach for.