Have you seen that meme going around about being grateful to live in a world where there are Octobers? I share that sentiment. October is one of my favorite months, as the days cool off, pumpkins show up on every front porch, and fall soups and chili make their way onto the weekly menu. We're going to be celebrating this beautiful month by learning about all things PUMPKIN in our kindergarten homeschool this month.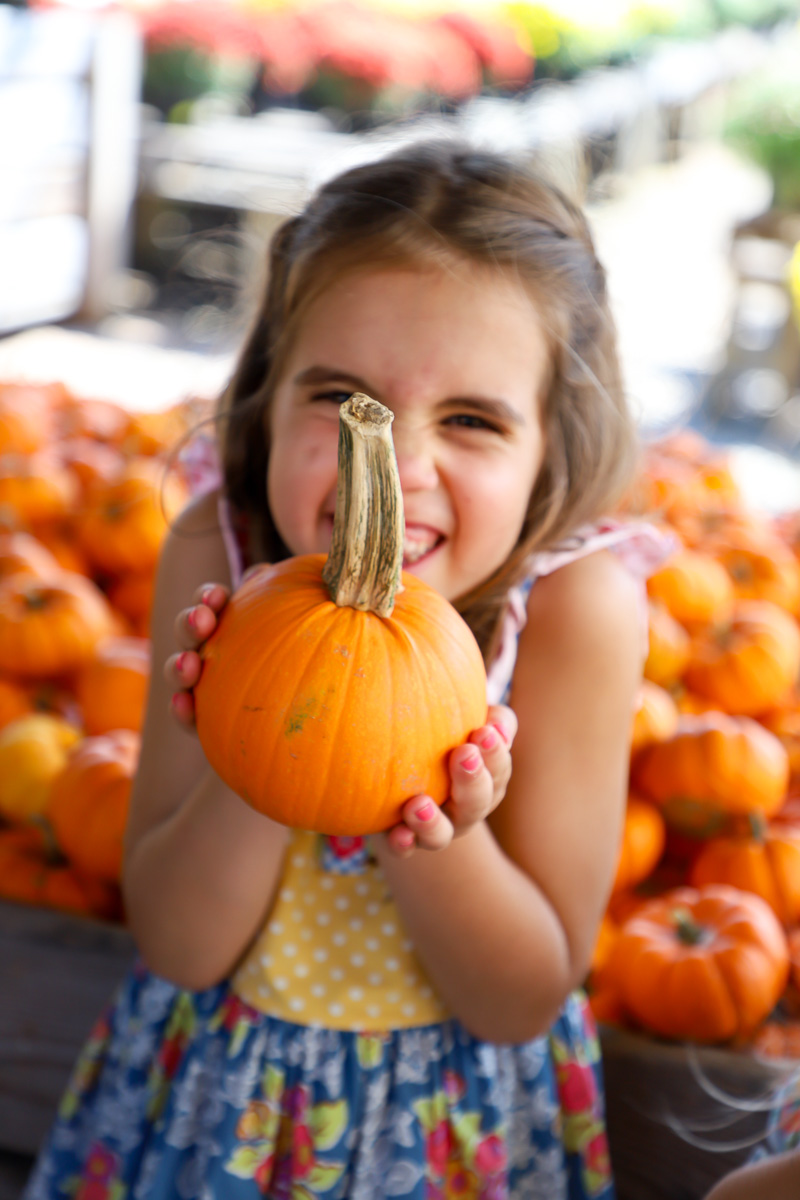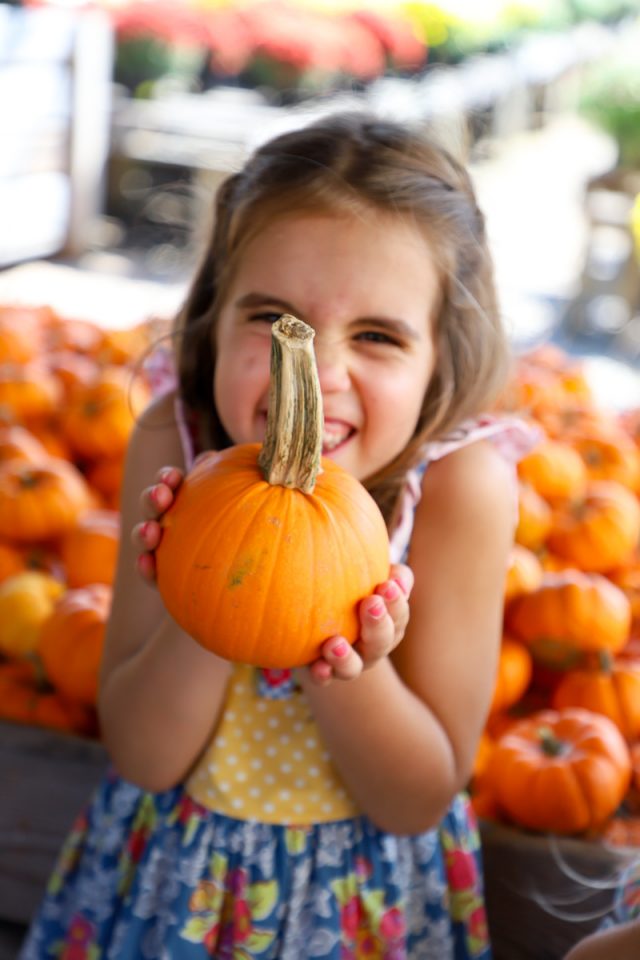 Read
From Seed to Pumpkin – In this classic Level 1 Let's-Read-and-Find-Out picture book, Wendy Pfeffer's lively text combines with James Graham Hale's beautiful watercolors to bring readers into the pumpkin patch to show them how little seeds transform into big pumpkins. The book provides lots of scientific facts about the pumpkin life cycle at a level that is fitting for kids in preschool through grade 3. The back of the book includes additional facts about pumpkins, directions for roasting pumpkin seeds, and an experiment to show kids how plants drink water.
The Biggest Pumpkin Ever – Desmond the field mouse wants to carve the biggest jack-o'-lantern in the neighborhood with his pumpkin. Clayton the house mouse wants to win the Biggest Pumpkin contest with his. But when they discover that their choice pumpkins are actually the same one, Desmond and Clayton decide to work together to grow the biggest pumpkin ever!
How Many Seeds in a Pumpkin? – This book explores important social themes while mixing in some counting by twos, fives, and tens. Charlie is the smallest person in his class, which makes him sad. One day his teacher brings in three different sized pumpkins into class. The children have to figure out which pumpkin has the most seeds. The kids guess that the largest pumpkin will have the most seeds, but after opening the pumpkins, the students learn that the smallest pumpkin actually had the most, as Charlie happily exclaims, "Small things have a lot going on inside of them."
Little House in the Big Woods – Little House in the Big Woods, the first book in the Little House series, takes place in 1871 and introduces us to four-year-old Laura, who lives in a log cabin on the edge of the Big Woods of Wisconsin. She shares the cabin with her Pa, her Ma, her sisters Mary and Carrie, and their lovable dog, Jack.
Cook
Pumpkin Spice Blondies – These pumpkin spice blondies are what autumn dreams are made of. Subtly sweet and seasonally spiced, these blondies are the perfect compliment to an afternoon cup of coffee while soaking up the cool, fall breeze.
Creamy Roasted Pumpkin Soup (because I really wanted one that you make from a real pumpkin instead of canned) This creamy, yet healthy pumpkin soup is the best! This roasted pumpkin soup recipe would look lovely on your holiday dinner table, and leftovers would go great with sandwiches the next day.
Pumpkin Pancakes – These pancakes are one of the ultimate fall breakfasts! They are so easy to throw together and they can be ready in no time!
Experiment
Pumpkin Slime – the girls are going to LOVE this because the seeds stay in the slime!
Flying Tea Bag Ghosts – Kids will love learning about convection and air pressure so much that they'll be running to the pantry for every last tea bag.
Dancing Gummy Worms – this kids' science experiment uses baking soda and vinegar to make gummy worms dance. Plus, I'm sure the girls won't mind sampling some of the test subjects!
Visit
The Pumpkin Patch at Patterson Farms – A fall tradition that we make it out to once or twice each season.
Historic Latta Plantation Harvest Day– we actually already checked this off our list last Thursday. They offered a homeschool day and the girls had a blast! However, we are planning on going back again on a less crowded, a a bit cooler in temperature, day.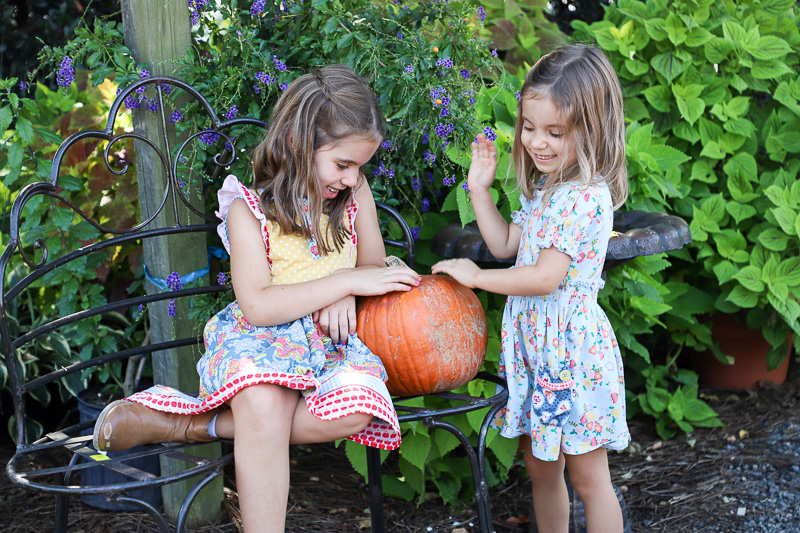 Craft
Pumpkin Bird Feeder STEM Project – Surely I'm not the only one that has kids that beg to buy a little pumpkin every time we see one? Though we paint them, and carve some, I loved this project idea to turn them into bird feeders!
Illuminated Mason Jar Pumpkin – This simple tissue paper and mason jar craft will thrill Hailey because we get to light a candle inside afterwards. I'm going to buy some flameless tealight candles too so she can keep it in her room.
Adding these themed activities to our core subjects is sure to set us up for a fun October! If you have any pumpkin-themed books, recipes, crafts, or experiments that are worth sharing, please leave them in the comments! I left a little wiggle room to accommodate any fun ideas we come across as we go along!