It's David's birthday today! And we're celebrating by… living a normal Tuesday in our lives! I know, we're wild. There may be a few fun treats in store for him at the end of the day (um, hello, homemade nachos SUPREME), but this birthday, being that it's on a Tuesday and I'm pregnant and we've both been flat out exhausted come 9pm, is going to be more of a low key event this year.
So since I don't have the suite at the Ritz booked for a wild night out in the city, I thought I could celebrate David a little bit on the blog today. Not because I'm a marriage expert (though my dad is!) or anything, but because my marriage is one decision in life I know I did right. It's a pretty great one to get right, too.
We will have been married 5 years come May 2 (right around when baby girl is due to be here!). It's not a lifetime (yet!), but being that we basically dated for the 5 years before we got married, I've spent a lot of time with David and have highlighted several factors that contribute to why I believe we are truly so happy together.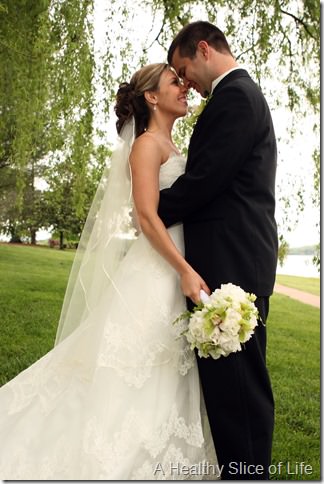 1. Find someone that complements you. No, I don't mean someone that tells you you're pretty, though that doesn't hurt, I mean to find someone that balances you out. In our relationship, I'm the more emotional, eccentric and goofy one. I often call David my rock, because he is stable and confident. I loosen him up and he keeps me from going off the deep end. It's a perfect pairing.
2. Find someone that shares your core values. As nice as it is to have some opposite character traits, it's incredibly important to share the same outlook on life. David and I are so in sync with our values, it's scary: work hard, be independent, don't whine (however, feel free to WINE), laugh, do the right thing, family first above all, be adventurous, protect the realm (ok, I watched too much Game of Thrones last night, but we are are protective of our family unit). This not only helps in everyday life decisions (how much do we spend/save, where do we want to be in 5 years/10 years, what life goals are most important to us and our family) but it's imperative when raising children.
3. Don't keep score. First of all, we tell Hailey that sometimes life isn't fair. How contradictory would it be if we expected life to be that way? Some days I do more, and some days he does. Most days we both work our tails off. If I ever find myself on a particularly tough day getting fired up about how he could never do what I do on a daily basis, I remind myself that I could never do what he does either. The secret to our happiness is both working hard using our strengths to reach our common life goals and helping each other pick up the slack on the days we need it. I used to giggle at the term teammate or life partner, but trust me, you want to end up marrying someone that will be those things.
4. Find someone you like doing nothing with… for days on end. Those early days of a relationship are so exciting- the dinners out, the trips, the nights on the town, the parties with friends… it's easy to get caught up in the magic of it all (I mean, you've seen the Bachelor, right?). But life happens, babies come and you inevitably spend a lot of time at home. Now I love dinner and night out as much as the next person, but I'm also happy to be curled up on the couch next to David, talking about life and watching Hailey cook in her kitchen, coercing us to eat wooden fruit and drink imaginary tea. In fact, those nights are my favorite. Don't find someone that you can simply watch TV with, find someone you can literally do nothing with and enjoy it.
5. Find someone that will put you first and vice versa. With my parents, I always knew that their marriage came first. It sounds like a harsh reality for a child, doesn't it? Well, it wasn't; in fact, it was incredibly comforting. Knowing my mom and dad were there for each other and on the same side no matter what made me feel more secure growing up. I know they loved the heck out of my brother and me, but knowing that felt that way about each other too showed me the kind of marriage that I knew I wanted to have. David works a crazy job with some crazy hours, but I never doubt that our marriage and family come first. I do my darndest to show him that I feel the same way. After all, kids will grow up and go off on their own (oh, gosh, that makes me want to cry) and when that happens I want to still be just in love with David then, not looking at him wondering, well now what?
Though I minored in psychology 😉 I know I'm no expert. This is just what has worked for us. To sum it all up musically, and to publically confess what a cheese ball I am, this song makes me cry every single time because it just captures it all so beautifully – be a best friend, tell the truth, overuse I love you. Go to work, do your best, don't outsmart your common sense. Never let your praying knees get lazy, and love like crazy.
What is a characteristic you look for in a relationship?
What do you think the key to a happy marriage is?