It's not unusual for January to bring about a craving for simplification and order. That's what motivated me to plan and implement a 31 day organization/clean out challenge in years' past. This year, however, I kept hearing people talking about a new book, A Simplified Life, by Emily Ley. I was familiar with Emily, as I've used her planners, but the more I kept hearing about the book, the more I noticed people were not just talking about it, they were raving about it.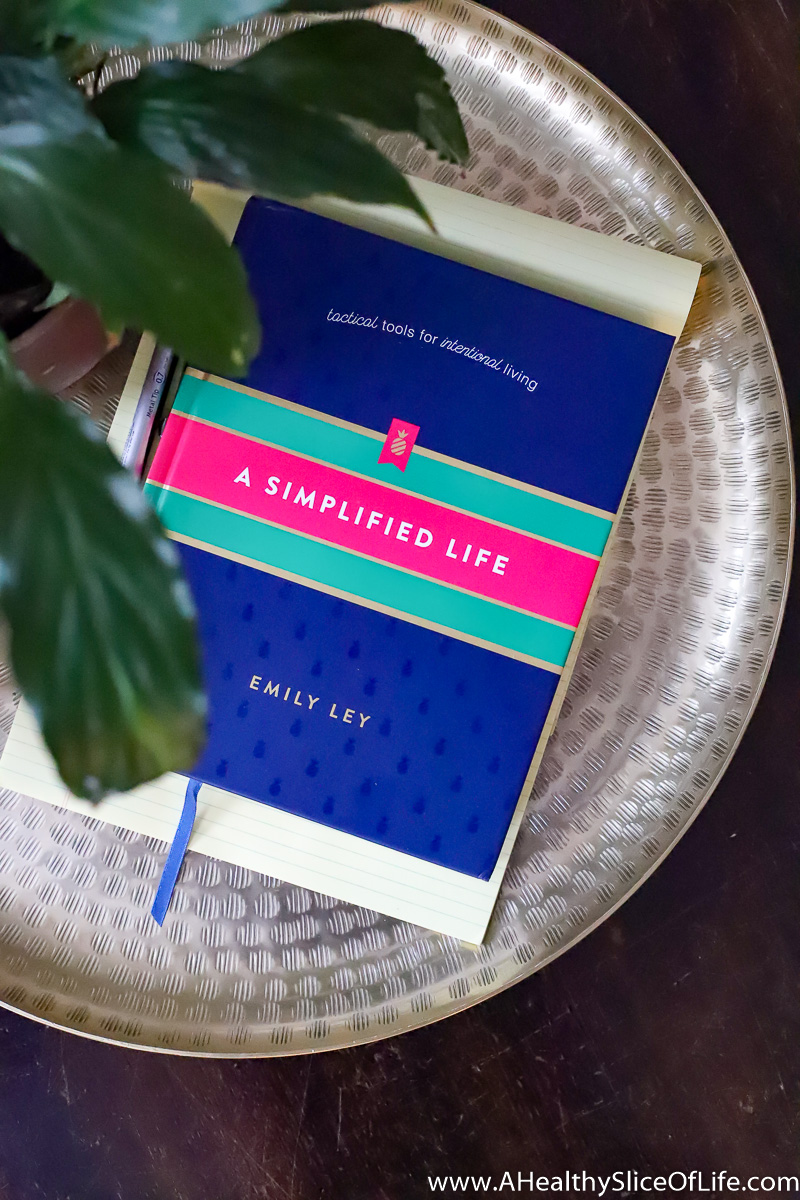 So, I bought it. After only reading a few pages, I felt she was talking to me, or probably to many of us moms that are craving simplicity, peace, routine, and order in our lives. I appreciated her distinction between minimalism and simplifying. Reading it had me inspired to start implementing the challenges she lays out and I decided to start with a big one- our master closet. Y'all…
Our master closet has been crying for help for some time now and it was time to tackle it.
Per Emily's instructions and armed with a full cup of caffeine, I was ready to be ruthless, as Emily instructs. I pulled every single item out of the closet and into the bedroom. I couldn't believe how much junk we had shoved in that space.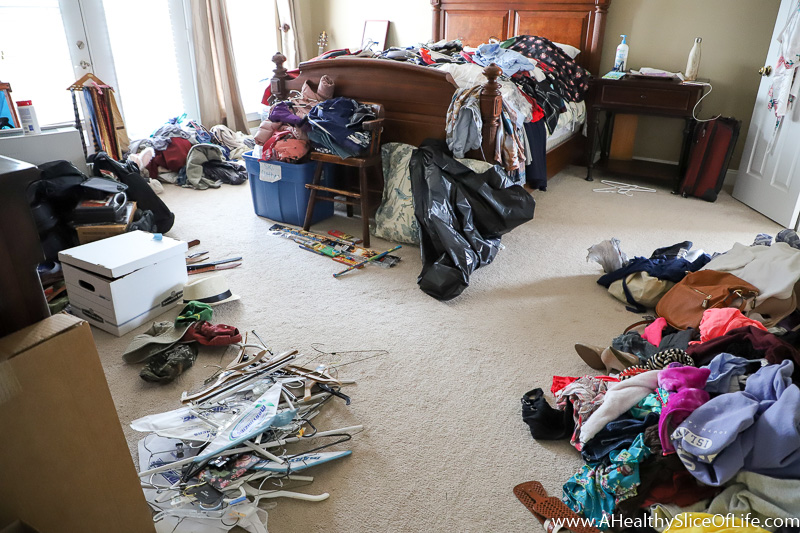 Having the closet completely empty was invigorating. I see why completely clearing a space out is necessary; it reveals so much possibility.
With everything out, it was time to start making decisions. With each piece of clothing I asked myself:
Does it fit me right now?
Is it high quality?
Is it a favorite of mine and make me feel great when I wear it?
If the answer to all three wasn't an enthusiastic YES, then it went in the donate/sell pile. Some pieces I struggled with (but I've only worn it once…) but I stuck to my guns and was ruthless. David got in on the action and hours (yes, it took hours) later, we felt like new people. Exhausted people, but also accomplished people with a greater sense of peace when we walked into our closet. First up, my side:
My heart still sings when I see this. I shared it on my Instastories and had a few people respond with "OMG What are you going to wear?!" which I got a good giggle at, but the truth is, these were the only pieces I was ever wearing anyway. Now I was just being more honest with myself. Knowing I can walk in and pick any item, knowing it will fit and make me feel good is so freeing.
I also feel it will help me be more intentional with adding things to my closet. I am dedicating myself to investing in fewer, but higher quality pieces, like my new Sorel boots that I absolutely love. Now it's crystal clear what I do and don't need. I'd like a sweater and I need another sports bra and maybe one or two workout tops, but other than that, I'm pretty set.
Now David's side:
I think it's hilarious that he has more clothes than I do, but then again, he has to play more roles than I do. For the most part I'm in casual wear or workout clothes, but David needs work clothes, casual clothes, gym gear, etc. We've been talking about how he needs some new clothes for sometime and I was about to buy him some more button downs. I'm glad I waited because he has plenty, but performance polos? He could use a couple more of those.
We donated four big black trash bags of clothes and I kept about 20 items to try and sell. The only word I can use to describe the experience is freeing. I truly was able to feel how our clutter ends up having a hold on us, and now I'm motivated to make my way through all the spaces in our house.
The funny thing is, I actually haven't read more than the first couple of chapters of the book because I feel like I have to finish the tasks suggested before moving on, but I am really looking forward to using it as a guide to being more intentional with the set up of our home. Next up- more closets and the gulp, junk desk in the kitchen!
What space needs an overhaul the most in your house?
Are you on a cleaning/organizing mission this year too?
What space is at the top of your tackle list?