Six years old. In some ways she is still so little and in other ways, she's an old soul. She just said to me the other day in the kitchen- "Mom, I just feel like the years fly by." She's definitely my kindred spirit.
I love how tender her heart is, even if it does make me fiercely protective over her. She has a natural instinct towards giving (she's been making cards and wrapping homemade Christmas gifts for the family in every spare moment starting weeks ago) and honestly, she doesn't ask for much in return. Because of that, it makes me listen really closely when there is something she really does want. It doesn't mean she'll necessarily get it, but if something keeps coming up, I definitely pay attention.
I've never been that great at giving gifts to kids. And even now I wouldn't consider myself a source on kid gifts EXCEPT for the gifts to be given to children the exact same age and stage my own kids are in. In fact, when birthday parties for younger kids arise, I often refer back to my own gift guides! Ha, how quickly we forget. So if you'researching for great gifts for 6-year-olds girls, I feel pretty confident that any of these gifts would be huge hits!
Gifts for 6-Year-Old Girls
Please note that these include affiliate links, which means I get a small commission from your purchase, although you don't pay any more.
One of my favorite gifts to recommend are FAMILY BOARD GAMES!
Both our girls love playing Sorry and Sum Swamp (which is perfect for kids just getting into addition and subtraction). Other games I would recommend include Sequence for Kids, Clue Junior, and Catan Junior.
Another hit in our family is this Wooden Block Stacking Game. It's sturdy and perfect for playing on carpeted surfaces and outdoors. It's a great game when you have friends over and kids of all ages are able to join in.
I don't think you can go wrong with a MUSICAL INSTRUMENT. Hailey has this guitar that she got for her birthday and she is even learning how to use in her music classes right now. And I can only imagine what a kick the girls would get out of this.
I'm not usually big on junkie toy gifts, but I will say that Hailey has this Merida Bow and Arrow Set and it has led to several hours of imaginative play around the house. Maybe I'll take it to the next level and get her this Merida wig too?!
[clickToTweet tweet="Know a 6-year-old? Check out this gift guide!" quote="Know a 6-year-old? Check out this gift guide!"]
At age 6, I'd also high recommend a PERSONALIZED DIARY (this one has a lock and it glows in the dark!). For a year or two now, Hailey has loved drawing or writing about her days in notebooks before bed and I think a special diary and fancy pen would make her day. How cute is this personalized unicorn notebook?!
Six years old is also a great age for science-related gifts. I've told Hailey about Venus Fly Trap plants and she is fascinated by the idea. I think an ant farm like this one would be fun!
SCIENCE KITS (something you can do, then throw away- no clutter!) are always a great idea too. This glow-in-the-dark slime kit comes with a learning guide so kids can learn all about real slime that's found in nature, this National Geographic kit comes with rocks that you break open to find crystals inside, and this one lets kids make their own lip balms!
A gift that Hailey has been asking for repeatedly over the past year or so? A locket with family picture inside. I think this gold one with a single initial is really sweet too.
Another fun gift to keep minds and hands occupied? Legos (and I love that the description says it's suitable for "ages 4-99!"). Hailey really enjoyed building The Beast's Enchanted Castle and now both girls play with it on the regular. Also, in my 3-year-old gift guide, I recommended a base plate and I want to mention it again here, too. It's so helpful!
BOOKS are always a great idea too! For six year olds, I recommend the Magic Tree House Box Set or The Little House on the Prairie Set. Also, if you have any friends that sell Usborne Books, hit them up! They have incredible book options for all ages!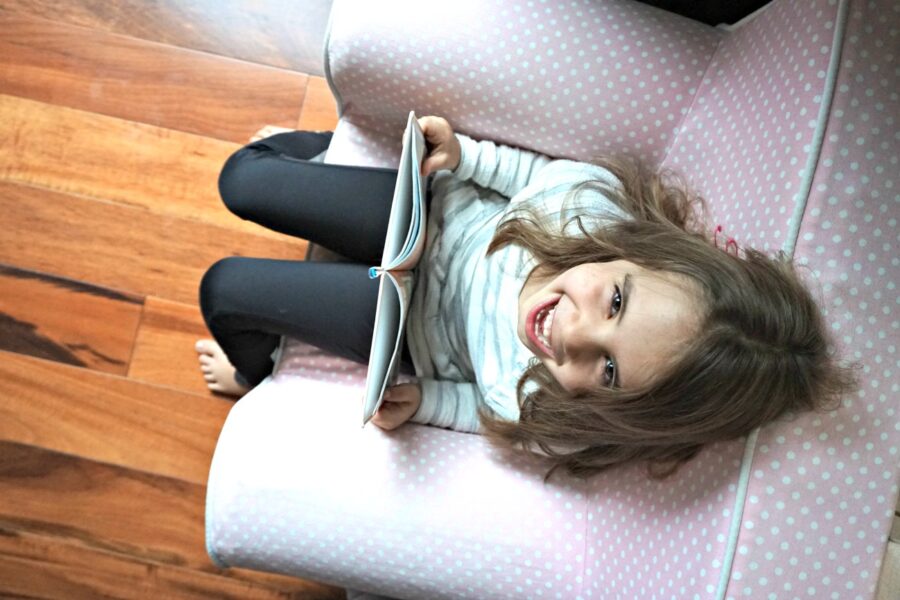 Looking for non-material gifts? Every mom will tell you how wonderful tickets or annual passes to kids' museums or other local activities are to receive! A few of my Charlotte favorites: Discovery Place and The White Water Center.
I'll end with a few fun stocking stuffer ideas! Sticky Mosaics,
Brain Quest Cards, Magic 8 Ball, and nail polish have proven to be big hits at our house! Piggy Pain is non-toxic and low-odor and this option from Emosa gets good reviews.
I hope this helps guide you to snagging a great gift for the six year old sweetie in your life!
If you have a great gift idea for this age, or have a gift your six year old was given that was a huge hit, please share it in the comments! Happy shopping!