Fridays are a fine time for random blog posts, aren't they? I love the "loving lately" and "friday favs" posts that seem to fill my feed at the week's end. They are always light-hearted, I usually find some cool new products to check out and discover new tidbits into the lives of bloggers I feel like I "know."
That's why when I say Julie and Courtney post this survey a few weeks ago, I bookmarked it so I could follow suit. Now it's only more fun if you play along too, so please pick and topic (or two!) and answer in the comments. I plan on kicking my feet up during nap time and reading them all!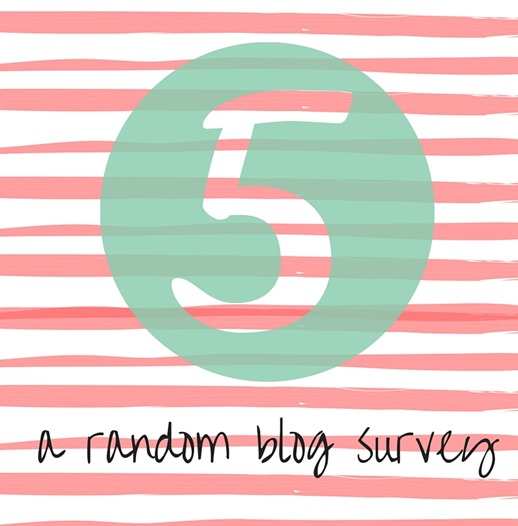 FIVE PLACES I'M DYING TO VISIT
The Greek Isles — I'm Greek! That's why I used to get really beautiful tans back before I realized my "freckles" were going to try and kill me (check ups at the dermatologist every 6 months now… but I digress). Anyway, I'd love to visit the land my Great Grandfather came from, or at least the isles of his land. And let's be honest, I really want to have an excuse to eat my weight in feta cheese.
Seattle — the entire Pacific Northwest really.
New Zealand — I don't think this really needs an explanation.
Photo credit: NewZealand.com
Spain — I really want to do a biking tour from vineyard to vineyard.
Montana — does that sound random or what? I'm not really a big city girl and seeing wide open spaces (you're singing the song now too, right?) is what makes me feel alive.
FIVE FOODS I EAT EVERY DAY
Eggs — love me some eggs! Usually over medium but I don't discriminate.
Some kind of salad green — spinach, mixed greens, baby kale or anything else leafy
Avocado — maybe not everyday but certainly 6/7
Coffee or tea –does a drink count? I'm having a hard time with this since I actually like to keep my meals switched up so I don't eat the same thing every day
Hummus — the only other thing I could think of that I eat on the regular
FIVE TALENTS I WISH I HAD
Singing — Oh how I wish I could sing. My kids probably wish I could too because my lack of talent certainly doesn't keep from belting out a tune whenever the feeling strikes.
Photography — I work SO hard at photography and still have SO much more I need to learn. I don't know why it's so hard for my brain to process things like aperture and shutter speed.
Make-up/hair/fashion — I missed out on the girly gene for sure.
Home design — again, no sense of aesthetics over here. Can someone just come make my whole house look like this please?
Photo Credit: Pottery Barn
Story or joke telling — I always get too excited, rush it and totally bust the punch line. I make myself laugh though.
FIVE HEALTHY FOOD BLOGGERS I WISH WOULD COOK FOR ME EVERY DAY
FIVE INSTAGRAM ACCOUNTS I LOVE
Samantha Lee — serious food art talent
SV Delos — love their youtube videos too
This Wild Idea — because I love their life, pictures and beautiful dog
Tuna — because I can't help but smile at this silly pup
Tour the Planet — incredible photos any wanderlust will enjoy
FIVE THINGS I WEAR (ALMOST) EVERY DAY
Work out/yoga pants
Jeans
These Uggs — pretty much the only shoes I wear
A smile — you didn't think you'd make it through a whole post without a little of my cheesiness, did you?
FIVE SONGS I LISTEN TO ON REPEAT
Uptown Funk — Bruno Mars is one talented man- love him
Everything — our wedding song (all the heart emojis!) <3
Love Like Crazy — all that I want my life to be
Sweet Caroline — just doesn't ever get old
Take Me Home Country Roads — reminds me of a lot of good times in college
FIVE BEAUTY PRODUCTS I USE EVERY DAY
So I've mentioned I've really been trying some things out for my skin, well here is what I'm using currently! It's quite the hodgepodge.
Neutrogena Naturals Face Cleanser — This is my favorite drugstore face wash that I've found. It does a pretty great job of getting off all make up and leaves me face feeling clean.
LAVO Facial Cleansing Oil — I got this highly rates organic oil for eye make up remover and it works really well! I'm going to try and transition to using it for washing my face too, but we shall see. I do love my Neutrogena.
Paula's Choice Toner — I've been on a search for a toner that didn't sting but still seemed to work and this one does it for me. It helps get off any remaining makeup and I think my pores appear smaller too?
Revision Vitamin C Lotion — I use this on a clean face each morning to help brighten my skin. I think you have to get this from a dermatologist? It's where I got mine!
Enfuselle Moisturizer — It doesn't have SPF, but it is so thick and luxurious that I use it for an overnight moisturizer if the weather feels particularly dry and I wake up with such soft skin.
L'Oreal Revitalift — I think I keep waiting for an eye cream that will get rid of all my laugh lines, but guess what, it doesn't exist. This cream however, does seem to make my eye area look more moisturized, less dark and a little more radiant, so I'll take it until the miracle cream is invented. Wink.
FIVE MOVIES I CAN WATCH ON REPEAT
Love Actually — our Christmas tradition
Father of the Bride — and I'll still cry every time
Harry Potter — love them all
Grease — and I will dance and sing along
Christmas Vacation — mostly because David makes me, but I've grown to love it
FIVE BOOKS ON MY CURRENT READING LIST
… oh my gosh, how sad. That's it! And that's only because Julie is awesome and gifted it to me.
Maybe this is the year I actually get back to reading?
FIVE RANDOM THINGS I ATE YESTERDAY
Leftover chili
A handful of black olives
A pork chop — I never make pork chops so this was actually really random and came out super juicy thanks to the sous vide!
The last sips of the girls' breakfast smoothie
andddddd…
mushrooms?
I'm also linking up to the Friday Five!
Please play along in the comments!
…and have a fabulous weekend!