This post was requested after I shared my list of the best audiobooks for kids (ages 7-10). I was excited to put it together because we love books around here, especially audiobooks. I read aloud to the kids, but audiobooks make it easier to fit in even more books- in the car, when we all need some afternoon downtime, and Kaitlyn even loves listening to stories on her Yoto Player before bed each night.
What I've found about audiobooks for the younger kids is that the stories themselves are shorter, so they are great for quick trips to the grocery store. However if you have a longer stretch, many of them come as collections so you can listen to a few in a row and still capture the kids' interests. I also recommend using audiobooks for "quiet time" once a child has outgrown a nap but needs some downtime (or you need some downtime) in the afternoon while another child naps. I hope you enjoy these audiobooks for young kids as much as we have!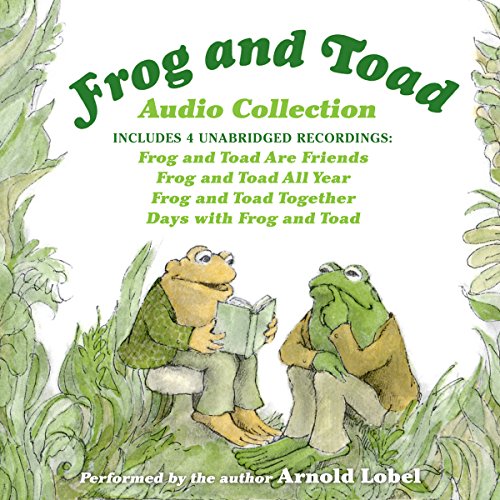 Frog and Toad Collection (1 hour 29 minutes)
Frog and Toad, those famous pals, are beloved by generations of children. Their every adventure is filled with the magic of true friendship, whether they're telling ghost stories, searching for a lost button, or eating too many cookies. This captivating audio collection features all four of the Frog and Toad books, read with humor and charm by award-winning author Arnold Lobel.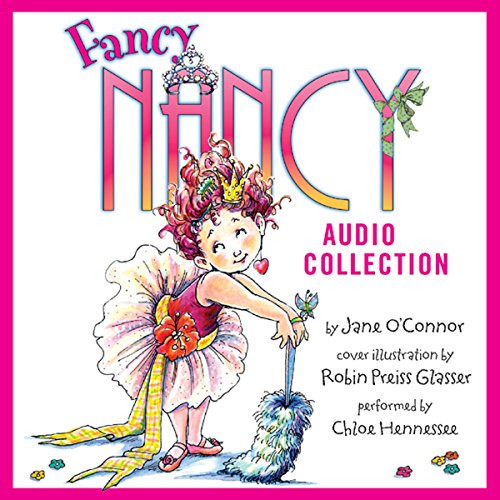 Fancy Nancy Collection (3 hours 56 minutes)
*Note: the squeaky little girl voice in this one captivated my kids, but it was a little painful for me to listen to for long, so keep that in mind.
Meet Nancy, who believes that more is always better when it comes to fancy. Now enjoy Fancy Nancy like you never have before with this splendiferous audio collection filled with 31 classic, splendiferous (that's fancy for great) stories starring Fancy Nancy, JoJo, Bree, Frenchy, and more!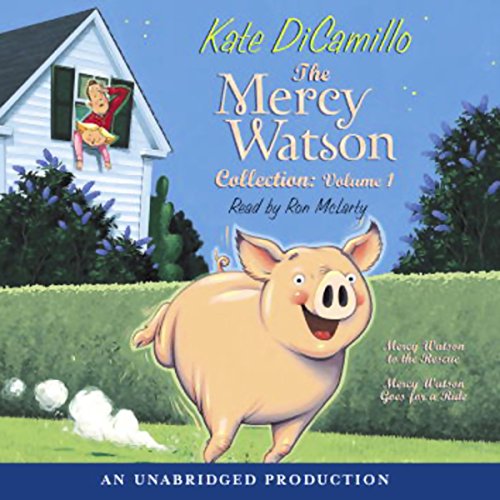 Mercy Watson Collection (40 minutes)
Mr. and Mrs. Watson, Mercy is not just a pig, she's a porcine wonder. And to the portly and good-natured Mercy, the Watsons are an excellent source of buttered toast, not to mention that buttery-toasty feeling she gets when she snuggles into bed with them. This is not, however, so good for the Watsons' bed. BOOM! CRACK! Welcome to the wry and endearing world of Mercy Watson.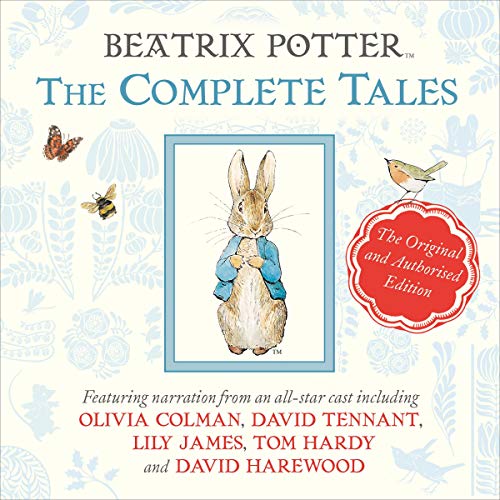 The Complete Tales of Beatrix Potter (5 hours 12 minutes)
Revisit the world of Beatrix Potter in this timeless new audiobook edition. Featuring all 23 of the classic tales, this new collection features a range of award-winning and contemporary voices, including Olivia Colman, Tom Hardy, Lily James, James Acaster, David Harewood and Joanna Lumley.
Princess in Black Collection (55 minutes)
A collection of the first three books about Princess Magnolia. She is having hot chocolate and scones with Duchess Wigtower when . . . Brring! Brring! The monster alarm! A big blue monster is threatening the goats! Stopping monsters is no job for dainty Princess Magnolia. But luckily Princess Magnolia has a secret —she's also the Princess in Black, and stopping monsters is the perfect job for her! Can the princess sneak away, transform into her alter ego, and defeat the monster before the nosy duchess discovers her secret?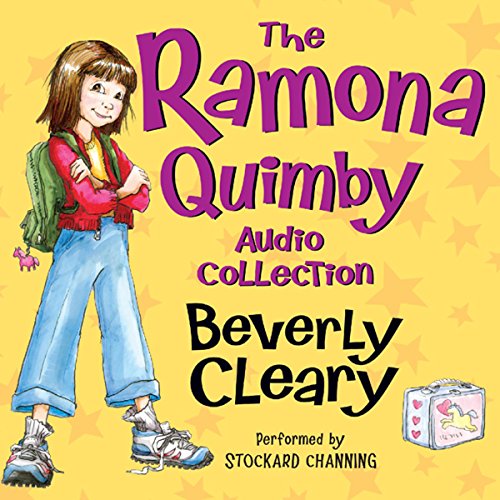 The Ramona Series (18 hours 56 minutes)
This collection includes all 8 books. Meet Ramona. She lives on Klickitat Street with her mother, father, and big sister, Beezus. She's not afraid of anything and is always up to something. And that's just the beginning….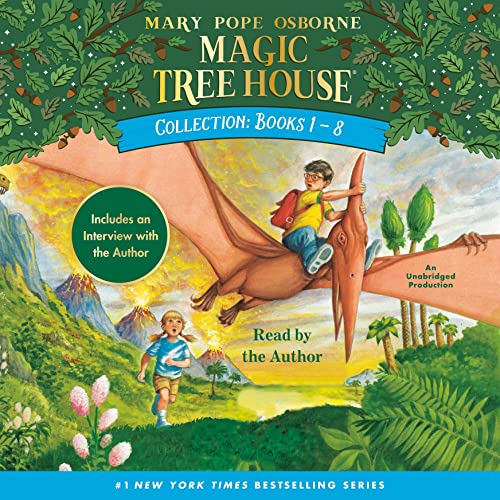 The Magic Treehouse (6 hours 1 minute)
Featuring books 1-8, magical Morgan Le Fay sends Jack and Annie Smith, two normal children who are siblings from the fictional small town of Frog Creek, Pennsylvania, on numerous adventures and missions with a magical tree house.
The Boxcar Children (1 hour 47 minutes)
One warm night four children stood in front of a bakery. No one knew them. No one knew where they had come from. Henry, Jessie, Violet, and Benny are orphans. Can they find a home where they can stay together as a family?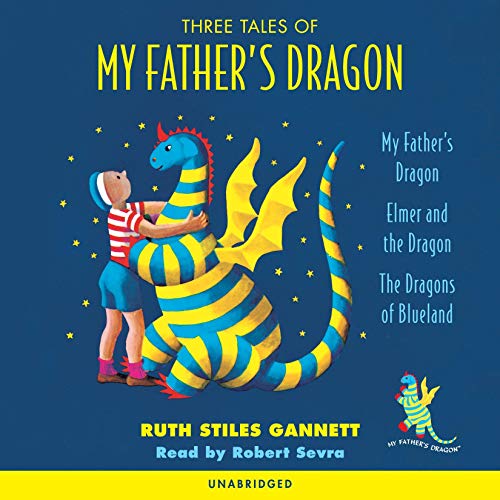 My Father's Dragon (2 hours 24 minutes)
Rediscover the classic fantasy trilogy beginning with Newbery Honor winner My Father's Dragon in this 50th anniversary edition that includes three timeless tales in one! A perfect family listen aloud that has delighted parents and children for generations. When Elmer Elevator hears about the plight of an overworked and underappreciated baby flying dragon, he stows away on a ship and travels to Wild Island to rescue the dragon.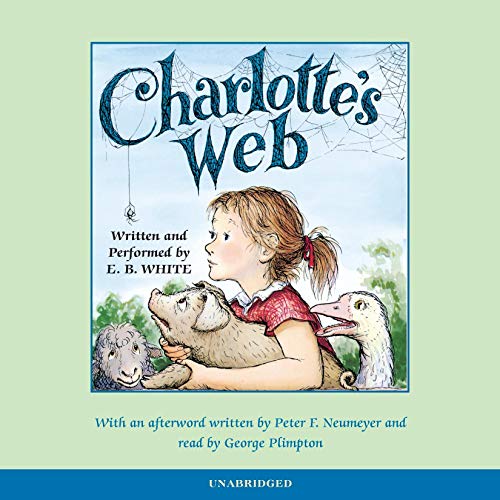 Charlotte's Web (3 hours 34 minutes)
This timeless story of the pig named Wilbur and the wise spider named Charlotte who saved him has continued to warm the hearts of readers everywhere. Now this class, a 1953 Newbery Honor Book, comes to life in a delightful unabridged recording, read lovingly by the author himself.
Do you have a favorite that should be added to the list?