We made it- FRIDAY! I feel like I've been a bit mixed up this week, but now with the weekend ahead, I feel relaxed and ready to enjoy it. And what better way to celebrate the weekend then with quinoa?!
…most awkward transition ever.
Oh well, now that we're here, let me tell you about Urbane Grain. They are a small company that contacted me asking if I'd like to try their quinoa blends (quinoa, millet, brown rice- all good stuff). Like everything I get contacted about, I looked into exactly what the product is. I found out…
Urbane Grain is made with organic quinoa and organic millet
It is gluten free
No crazy, scientific ingredients
The products are restaurant quality
Wait. What does restaurant quality even mean? They actually explain that here, but basically this isn't your everyday grain blend. Instead they use high quality ingredients and offer unique flavors.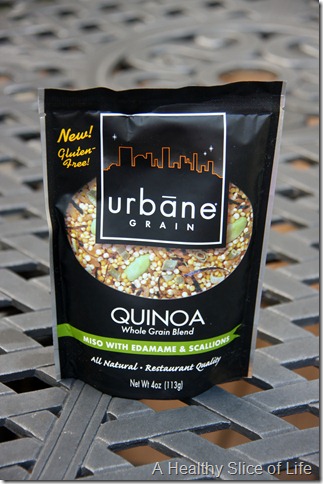 Miso with Edamame and Scallion? Awesome.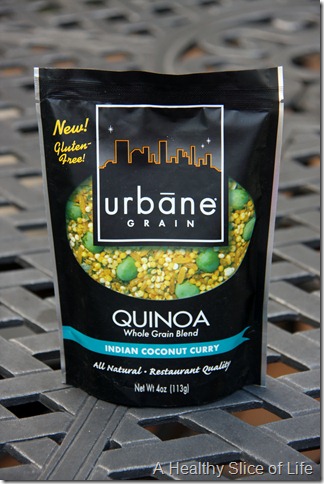 Indian Coconut Curry? Just try finding that next to the brown rice.
Not only is quinoa a complete protein and deemed a super food, it also cooks up a lot faster than brown rice, making it a great last minute side dish addition.
Urbane Grain makes it simple. Mix, boil, simmer, serve.
BUT, in the words of Reading Rainbow, don't take my word for it. You can try it yourself.
One of you guys will win an 8 pack of Urbane Grain products.
2 pouches of Indian Coconut Curry
2 pouches of Miso with Edamame and Scallions
2 pouches of Three Cheese and Mushroom
2 pouches of Sundried Tomato and Basil
To enter, leave a comment telling me what flavor you'd most like to try!
For an additional entry, tweet "I want to try the amazing flavors of @UrbaneGrain from @Ahealthyslice" and leave a comment saying you did.
Contest ends Sunday at midnight and winner will be announced Monday.
Have a great weekend!