Good morning from the coast! Well, actually, from just off the coast. Saturday we loaded up the car and made our way to Southport, NC before taking the ferry over to Bald Head Island.
We're spending some time with all the Dixons this week and couldn't be more excited! We probably also couldn't have packed any more stuff if we tried.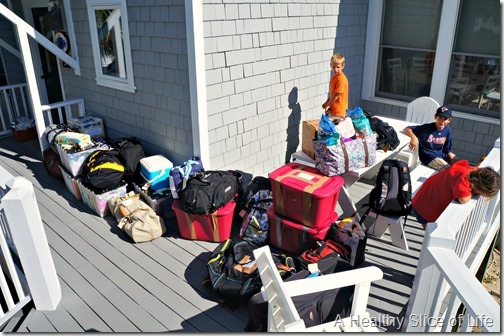 We've wasted no time getting into the swings of beach life. From water wrestling
to shell sorting
we've been soaking up the gorgeous scenery.
Don't let this sweet smile fool you though.
Hailey has had a heck of a time adjusting to the sand. She really doesn't like her feet being dirtied up with sand and water and has pretty much clung to Mema nonstop. Any tips to help her better adjust?
Despite the fear of sand, she is loving being with her cousins. She's certainly worn out from all the excitement, so we had to take a break from the beach to let her nap.
I used the break for yoga, so it was well-used time by all.
I can't believe it's only been one day. We've already experienced the beach,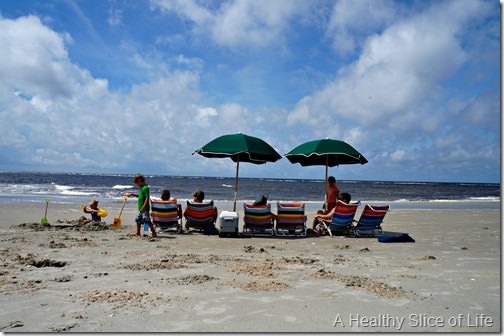 the pool, a birthday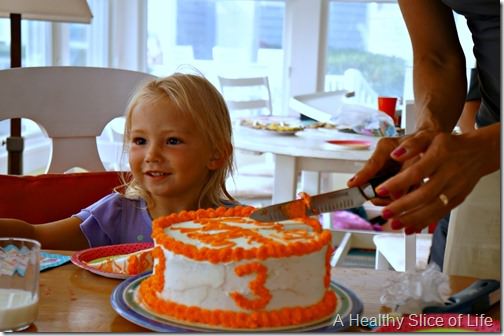 and an impromptu dance party.
With only golf carts allowed on the island, exploring is so much fun. Something about not having to get in a car makes it feel even more like vacation.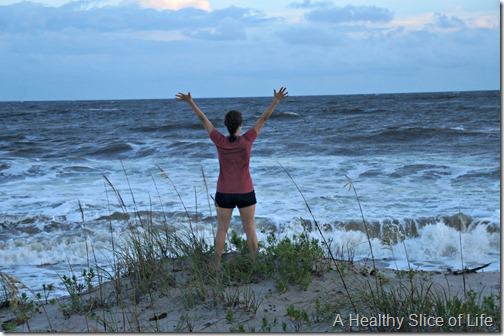 Now I'm off to help with breakfast and take over Hailey, as David will actually be driving back and forth all week thanks to his work schedule getting a bit wacky. Luckily Koda promised to keep the party going in his absence.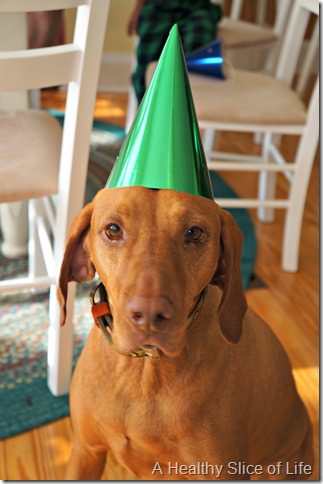 Hope you all had a great weekend! Now, off to soak up some more fresh ocean air…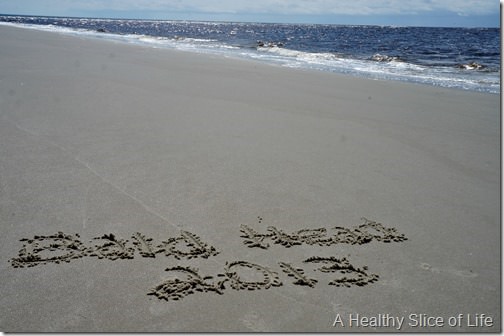 Did you/do you take a summer vacation?
Where to?