Use code AHEALTHYSLICE10 for 10% off your entire Primally Pure purchase.
If you've been here for a while you know I've been on a hunt for the best way to care for my skin in my mid-30's. I have been influenced on Instagram to try the latest and greatest, I've splurged on what the medical spa recommended, and I've used the cheap stuff from Walgreens. I've flip-flopped quite a bit between wanting whatever option was the most powerful and effective and options that are proven to be natural and nontoxic. The (first world problems) struggle is real.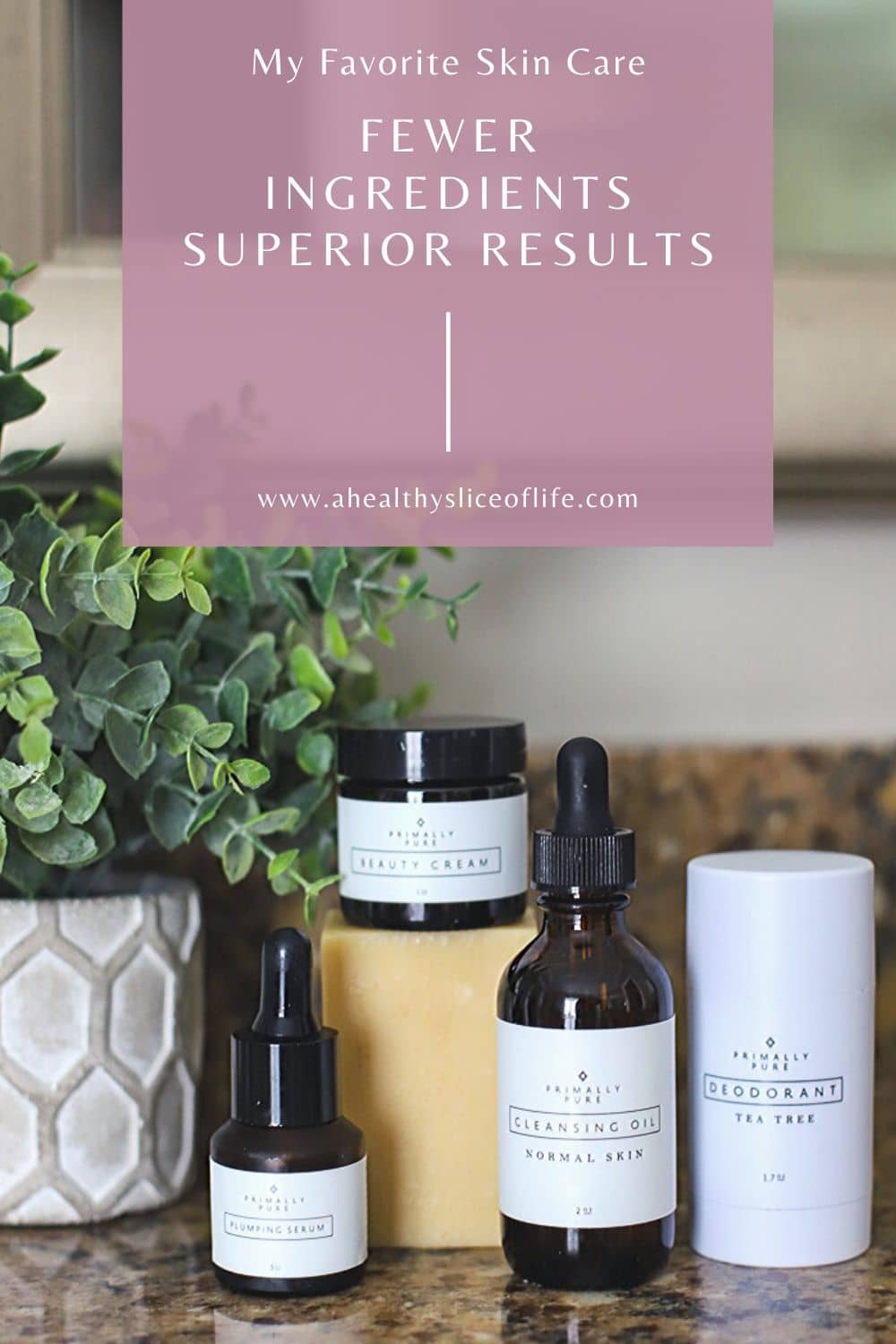 Three months ago I heard about a product on a podcast. It was called Primally Pure and it first garnered my attention with it's promise of real, recognizable ingredients. I've tried plenty of natural products that I've had to just trust the marketing, but when I logged on to look at the product that first attracted my, the plumping serum, I realized I could recognize (and pronounce) every ingredient listed.
I toyed back and forth on what to order for a couple weeks though. I knew I wanted to try the natural deodorant, but the face serums made me a little nervous because they are made up of essential oils. Oils. I worried that though it would be natural and pure, that it also could potentially clog my pores. I was skin care ignorant.
The truth is all those oil-free cleansers we were told to use strip our skin of oils, so then our skin is forced to create more oil. Primally Pure's dual cleansing method cleans and nourishes the skin, keeping it's natural moisture intact.
My first order was for the plumping serum and the tea tree natural deodorant. I have dropped regular deodorant ever since I had the issue with my lymph node.
I started the face serum the night it arrived. With a clean face at the ready, I squeezed some of the serum onto my fingers. I was surprised by the orange color and the deep floral aroma. I massaged it into my face, cringed at the thought that I'd wake up with angry pores, but loved the way it felt. The serums are an investment, but you only use about two drops each time and it lasts for quite a while; I'm still using my first bottle.
The next morning, the proof was looking back at me in the mirror. My skin felt hydrated and looked it, too.
Over the next month I used it religiously and noticed not only more supple skin, but also a soft glow. Now I was excited so I ordered the cleansing duo, the blue tansy face cream, a refill of the plumping serum, and the hand sanitizer, too. It's been almost three months now and I am so happy.
It feels SO good to have found a product line I trust the purity of and delivers the soft and healthy skin I'm after, too. Since this stay-at-home order began (and honestly before that, too), the amount of make-up I've been wearing has been minimal at best. On a "fancy" day I'll throw on tinted moisturizer and mascara, but many days it's just sunscreen. And I feel good in just my skin.
I wanted to share this with you in case you're in a  similar boat of wanting pure but effective. There are no promises here of reversing aging, but when I used products that did, I'm not sure I got those results anyway. My goal has always been to age gracefully and I feel like I'm in that sweet spot of having my healthiest and happiest skin now with Primally Pure.
My current favorite products are:
Use code AHEALTHYSLICE10 for 10% off your entire Primally Pure purchase.
My favorite moisturizer has been, and remains, this Tinted Broad-Spectrum SPF 40.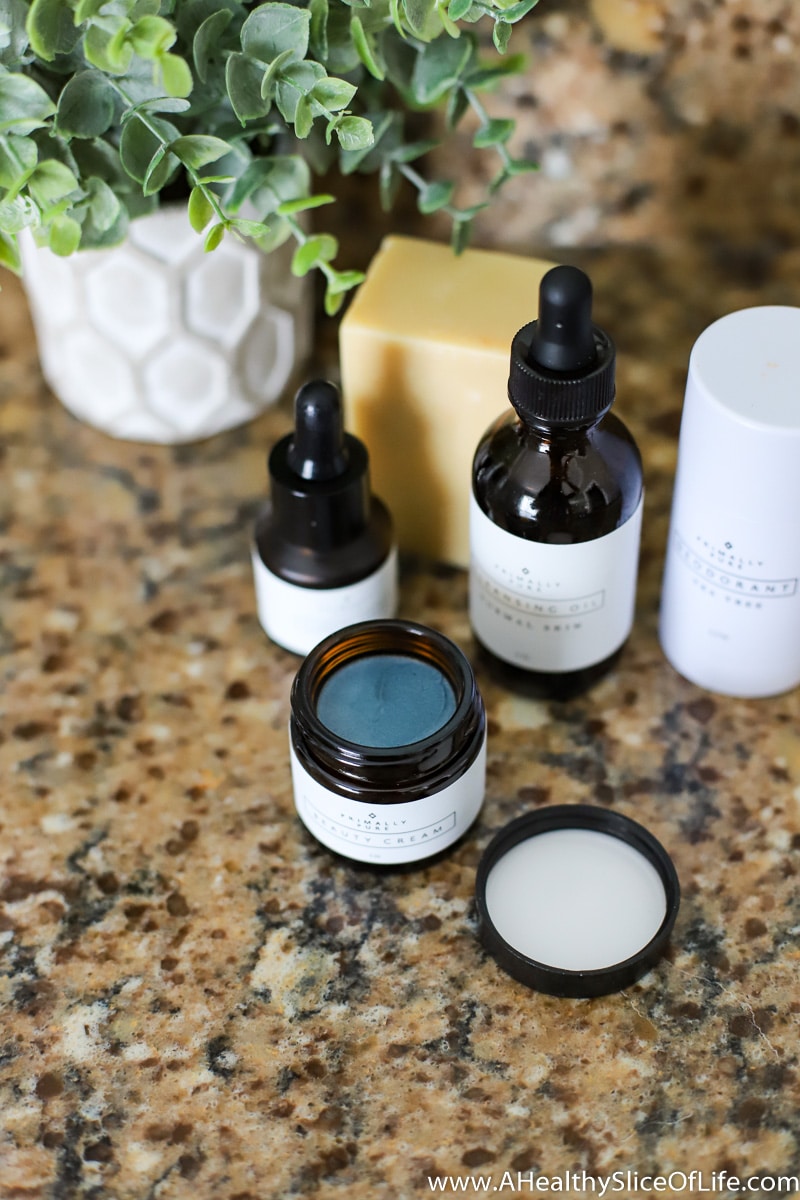 Share with me now- what skin care product or routine has become a staple in your life?