We are a plant-based family (that eats fish, too!) and this is a look at our monthly meal plan- what we eat for breakfast, lunch, and dinner.
Recently I've received more requests for my weekly meal plans (have you printed off my free planner yet?!). I have an entire archive of weekly meal plans and I also share them on Instagram (you can follow me here), but I thought by switching it up and sharing an entire month's worth of meals would be helpful and serve as a little end-of-summer meal inspiration! Though this summer has been a little all over the place with trips and weekend getaways, I still have been meal planning religiously whenever we have been at home.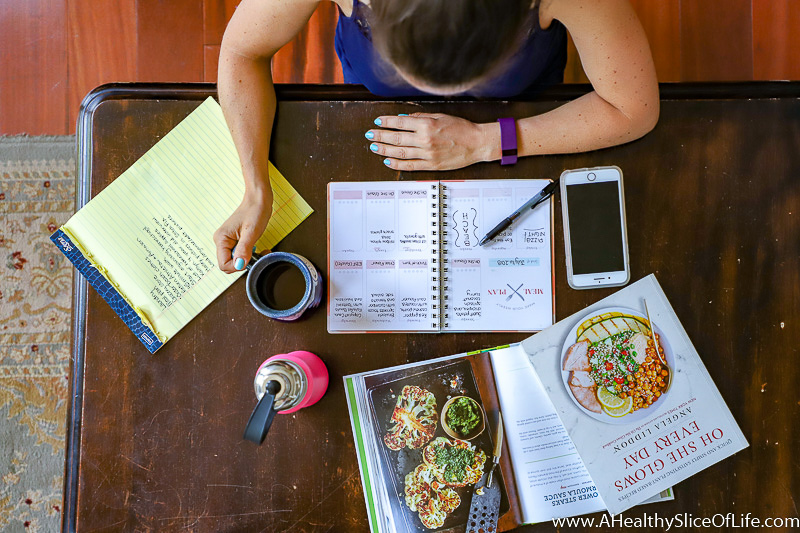 OK, here we go– a look at a month's worth of plant-based meals in real life.
WEEK ONE
Monday: Pimento Cheese and Tomato Sandwiches with Fruit (a summer staple for us!)
Tuesday: Peanut-Sesame Slaw with Soba Noodles
Wednesday: Vegetable Fajita Bowls (with this portobello mushroom marinade) with Guacamole (the marinade makes it SO delicious!)
Thursday: Falafel Burgers with Yogurt Dill Sauce and a Cucumber and Tomato Salad
Friday: Curried Chickpea Salad From Oh She Glows Everyday with Hummus, Veggies, and Crackers
Saturday: Grilled FieldRoast Sausages, Garlic Dill Pickle Kraut, Grilled Corn, and Salad
Sunday: Mahi Fish Tacos with Chips and Guacamole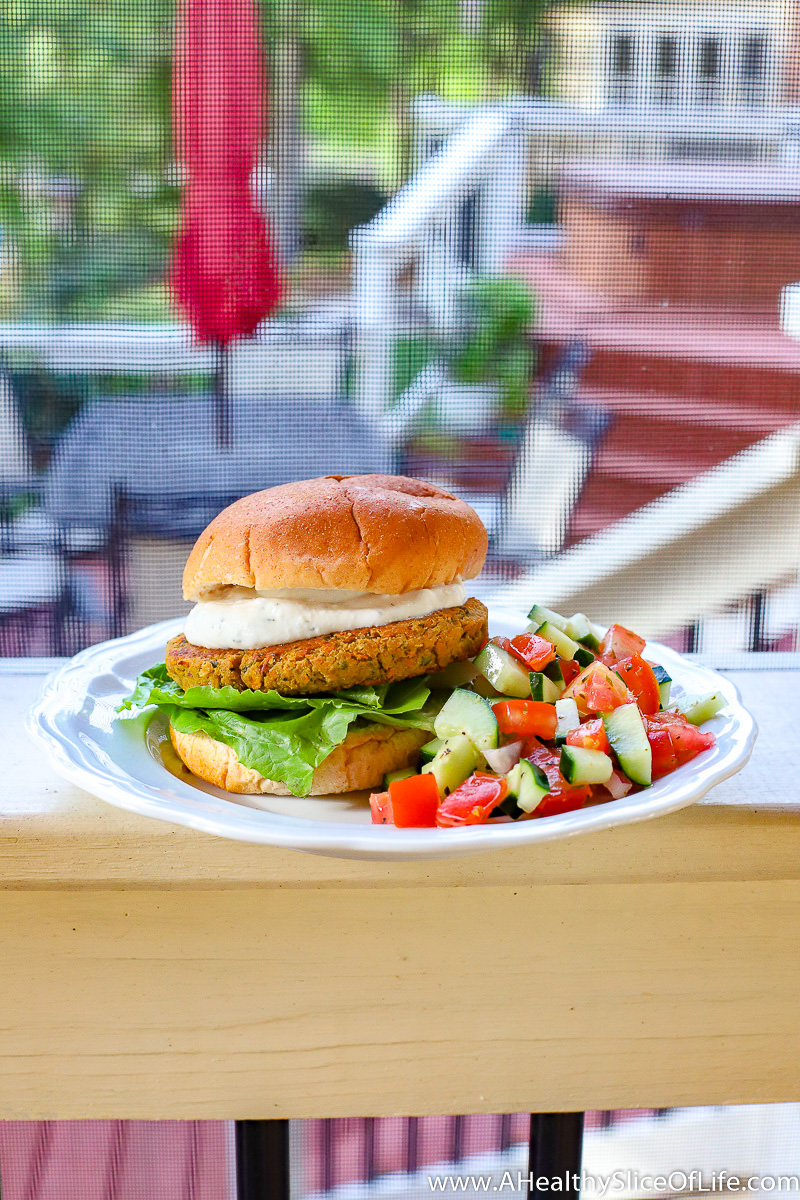 WEEK TWO
Monday: Roasted Red Pepper Pasta with Roasted Cauliflower (a favorite for busy nights!)
Tuesday: Broiled Salmon with Warm Lentils from WS Eat Well and Roasted Broccoli
Wednesday: Tempeh BLT Sandwiches from Chloe Flavor with Salad
Thursday: Grilled Shrimp with Summer Vegetable Couscous and Grilled Asparagus
Friday: Homemade Pizza
Saturday: OUT (hole in the wall Mexican food)
Sunday: Kale Pesto Salad with Roasted Butternut Squash with Garlic Toast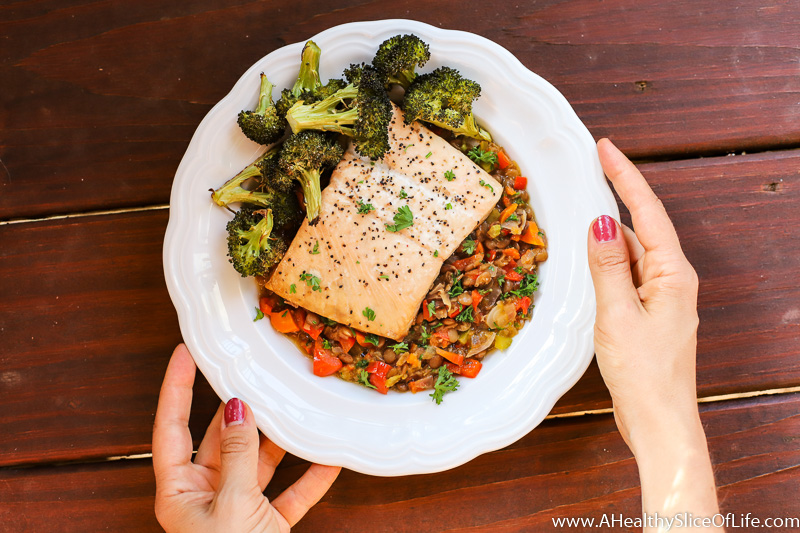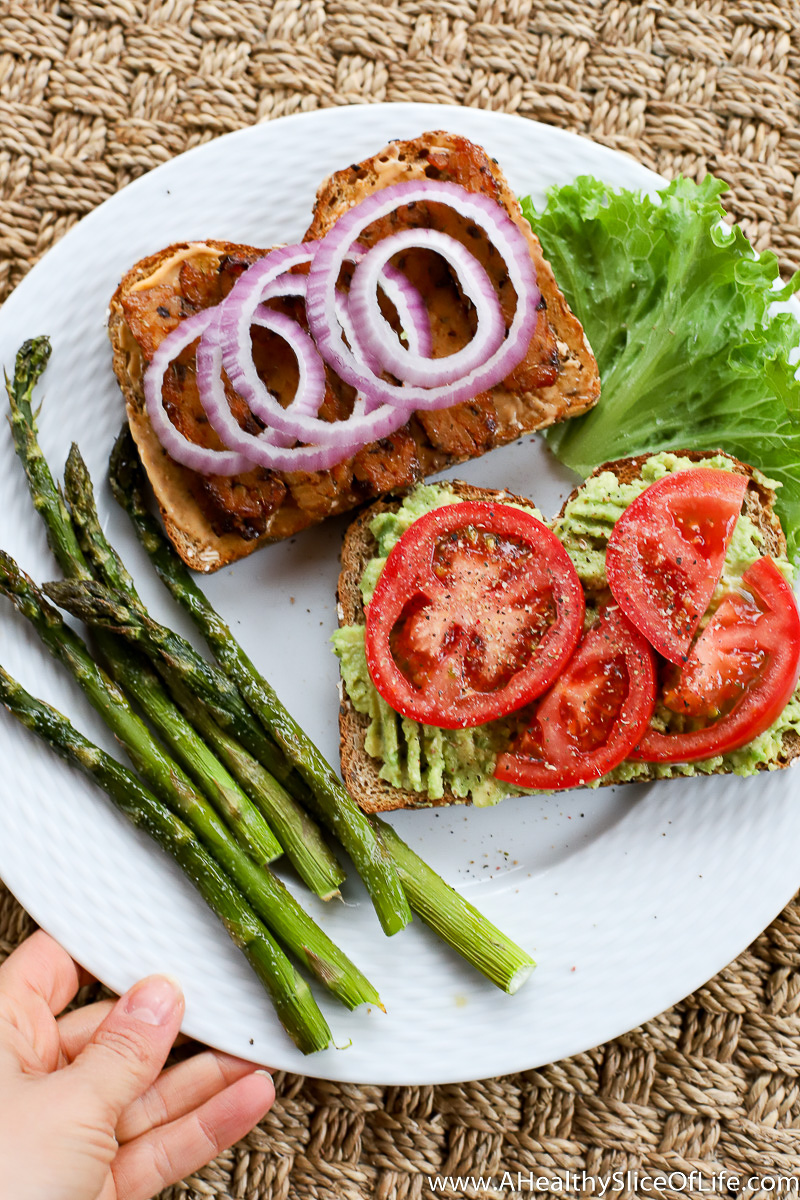 WEEK THREE
Monday: Taco Salad with Raw, Vegan "Taco Meat" and Guacamole (loved it!)
Tuesday: Vegetarian Lasagna Roll-Ups with Butternut Squash, Mushrooms, and Spinach (household fav!)
Wednesday: Avocado Kale Caesar Salad with Sweet Potato Fries
Thursday: Pasta with Marinara and Broccoli
Friday: Homemade Pizza (this is basically a weekly staple)
Saturday: OUT (picked up Ramen Soul)
Sunday: Blackened Fish Sandwiches with Roasted Oven Fries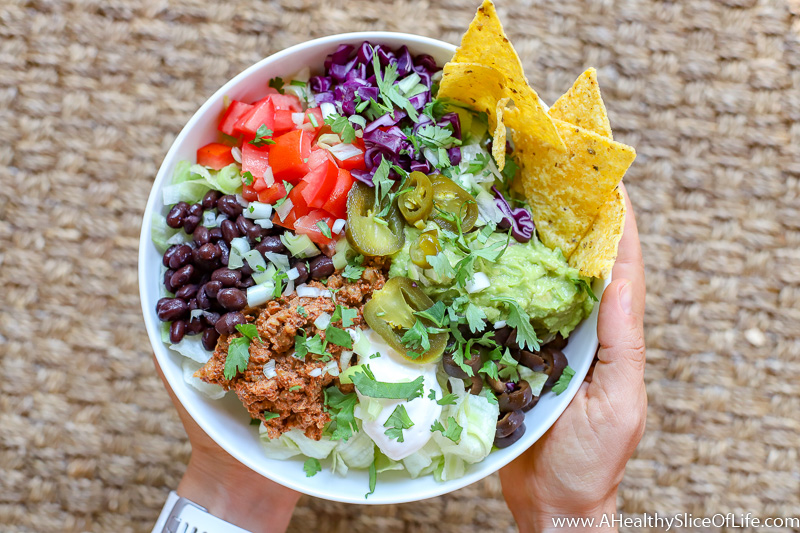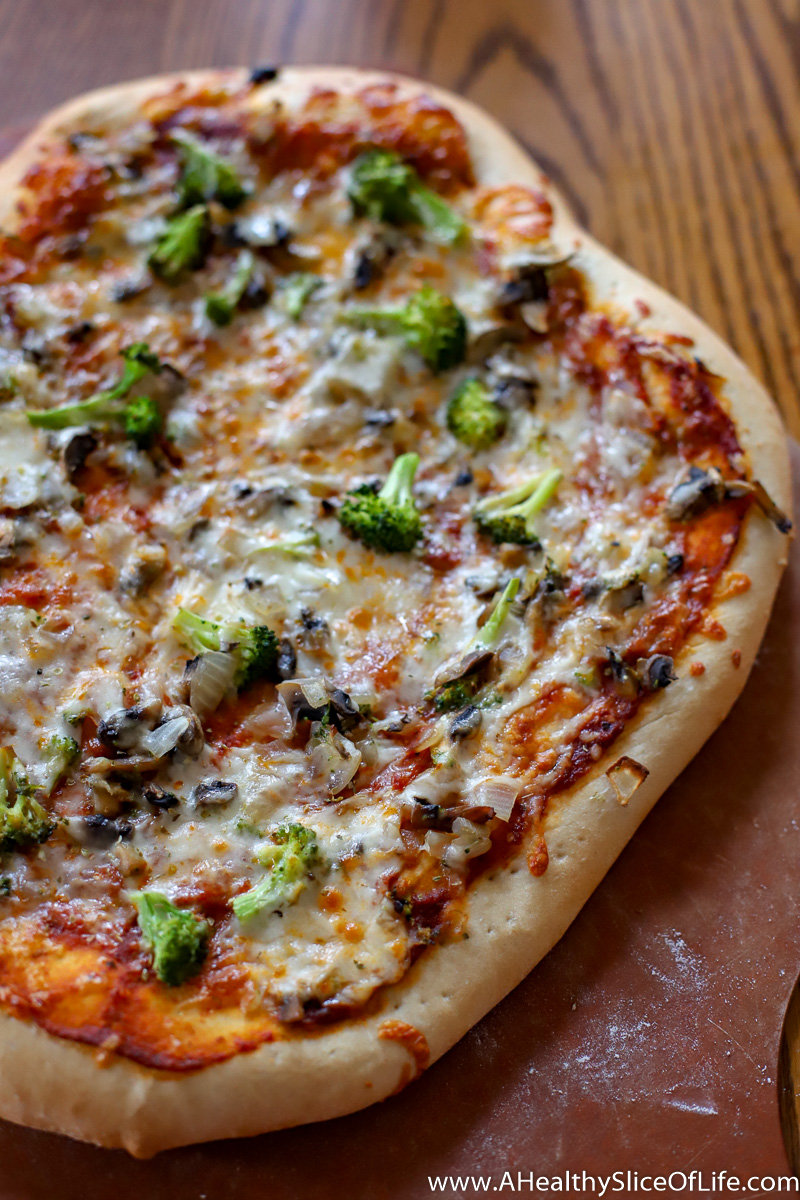 WEEK FOUR
Monday: Sweet Potato and Black Bean Tacos with Lime Crema
Tuesday: Baked Sweet and Sour Cauliflower over Rice with Roasted Carrots
Wednesday: Roasted Chickpea Gyros with Cucumber Slices and Hummus
Thursday: DATE NIGHT (Annie's frozen pizza bagels and fruit for the girls)
Friday: Homemade Pizza
Saturday: OUT (dinner at Fresh Chef)
Sunday: Flu-Buster Vegetable Soup with Grilled Cheese Sandwiches
Breakfast
Breakfast is all over the place. Sometimes we make pancakes, other times it's oatmeal with raisins, and some mornings we all eat avocado toast and berries. A couple mornings recently Hailey has come down and just started making scrambled eggs. She has a lot of pride in the fact that she can do it herself, and though I still make sure I'm watching when she lights the stove, it's a neat new phase for us!
Lunch
Our lunches are usually super simple. I try to wash and prep some produce on Sundays and often use it to throw together snack plate lunches. The girls will have veggies, crackers, fruit, pickles, and hummus. Otherwise I'll make them peanut butter and jelly sandwiches with fruit and yogurt. Sometimes if I am making myself wraps for the week, I'll make them what I'm having, as they both like Greek hummus wraps. I keep mixed greens on hand and often make myself a salad with beans for protein. I especially love it if I take the time to make a chickpea salad to go on the greens, like this vegetarian take on a classic "chicken" salad (using chickpeas!) that has been my go-to favorite as of late. This week I'll start packing the girls a lunch for their co-op day, so I can share those too, if they'd be helpful.
I like this style of sharing meal plans, because it shows more of our life. We eat out about once a week and I try to mix a new meal or two in among some favorites (that I can basically make with my eyes closed). Things will probably shift in the next few weeks, as I will be adding in some meals I can make on Sunday and bake on a busy night (activities for the girls will be starting soon). Would you have interest in seeing more of my short-cut and make ahead meals? If so, let me know!
Happy eating and if you have a new favorite recipe, please share it with me! 🙂