I felt like I kept coming across the same news headline yesterday- on twitter, World News Tonight, facebook- you know, all the top news reporters 😉
Anyways, here is what the study, conducted by Mount Sinai School of Medicine, Columbia University's Mailman School of Public Health and the school of public health at the University of California, Berkeley, all concluded:
Pesticide exposure during pregnancy could negatively affect brain development.
The researchers monitored pesticides levels in pregnant mother's and later tested their children's IQ. The researchers found that the pregnant women with the highest levels of pesticide exposure ended up having 7-year-old children with lower-than-average IQs.
_______________________________________________
IQ Scale
Over 140 – Genius or almost genius
120 – 140 – Very superior intelligence
110 – 119 – Superior intelligence
90 – 109 – Average or normal intelligence
80 – 89 – Dullness
70 – 79 – Borderline deficiency in intelligence
Under 70 – Feeble-mindedness
________________________________________________
The pesticides monitored were organophosphates- common pesticides used in conventional crop farming, sprays for cockroaches and gardening materials.
Now I do my best never to 'drink the kool-aid'. I know that correlation does not equal causation, but this isn't the first study to link pesticide exposure a lower IQ scores, ADHD, Autism, cancer, etc.
As a pregnant woman, I want to do everything I can to provide the best start possible for Baby D. Some things may be silly (we listen to 30 minutes of classical music everyday), some things more practical (getting in plenty of healthy omega-3s, exercise and lots of water) and some things I choose to do because I truly believe they are beneficial- like buying organic.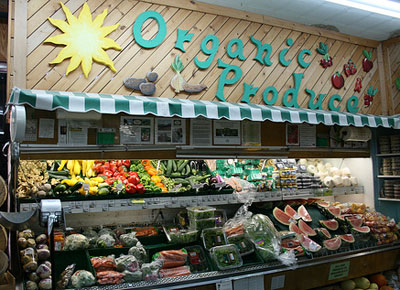 Do I think pregnant women that don't buy organic are harming their children? Absolutely not. In fact, when I got out to eat, I guarantee you my nachos aren't organic. But if limiting the exposure of pesticides as often as I can to my unborn child may help him/her have an advantage starting out in life, I'm all for it.
What are your thoughts on this study?
Am I crazy to worry about pesticides, or do you agree?
How did you, do you plan to, change your habits when pregnant?