I fear you may be tired of me talking about Brene Brown's audio-series, The Power of Vulnerability, but I'm going to risk it anyway. You can watch a snippet of what the series is about in her TED talk with the same title, but if you haven't already, I highly recommend downloading the entire series on Audible. I have listened to it numerous times and seem to walk away with a new nugget of truth each time I do. It's powerful stuff.
On a recent listen, one particular insight really stuck out to me- the idea of numbing. By numbing, Brené means any activity that we use to numb our feelings so that we don't experience vulnerability. These activities can include, but are not limited to: wine, mindlessly scrolling social media, staying "crazy busy," eating sugar, binge-watching Netflix, online shopping, etc, etc, etc. None of these things are inherently bad things on their own, but when used as an escape from feeling real emotion they can turn into real issues.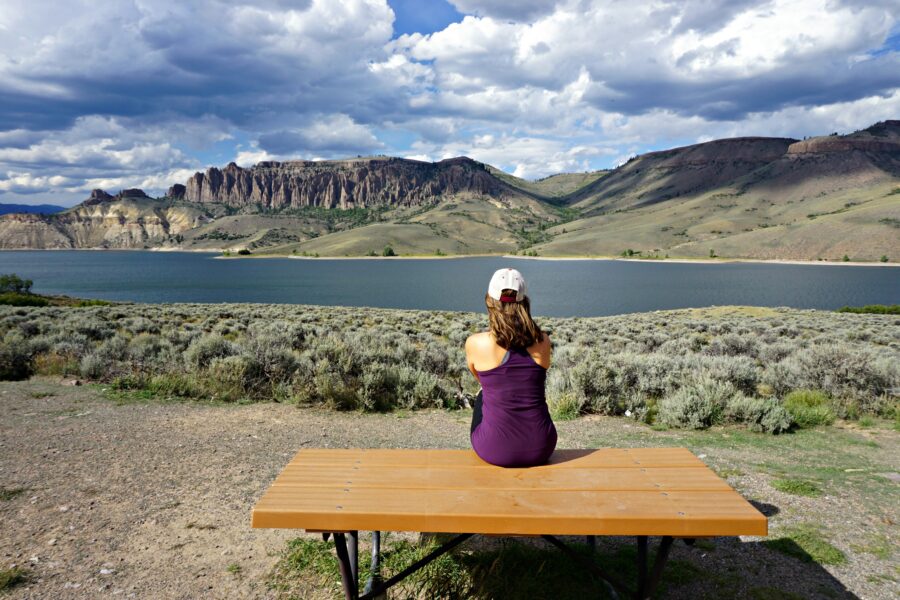 Further more, by numbing ourselves to vulnerability, we also numb ourselves to love, belonging, creativity, and empathy.
"We cannot selectively numb emotions, when we numb the painful emotions, we also numb the positive emotions."-Brene Brown
She is also careful to point out that the same activity could be numbing for one person, and energizing and truly comforting to someone else. How do we tell which it is for us? It depends on the feeling you have after said activity that reveals whether it was numbing or pleasurable.
Let's take TV for example. Game of Thrones is one of my favorite shows. When we have a new episode lined up to watch, I take true joy in the activity. We make sure the kids are asleep, get cozy with a blanket and a cup of tea, and afterwards I feel exhilarated (or sometimes infuriated, but that's just the show- wink). That is defined as pleasure.
However, compare that to a solo parenting night. I finally get the kids down, flop onto the couch and turn on a sitcom I only half care about and only half-watch while I scroll through Facebook and Instagram. After an hour, I feel mentally checked out, restless, and bored. That, is numbing.
When we numb, we avoid vulnerability. Brené Brown describes vulnerability as "uncertainty, risk, and emotional exposure." It's that unstable feeling we get when we step out of our comfort zone or do something that forces us to loosen control. But why is it important? "Vulnerability is the core, the heart, the center of meaningful human experiences," she says.
The danger in numbing is that we can not selectively numb our emotions. If we choose to numb, we may indeed numb our pain, restlessness, or boredom, but we also numb our feelings of love and joy.
Steps to Stop Emotional Numbing
I have no doubt that I utilize these numbing techniques, often unintentionally. So the question I asked myself- how do I stop it? The answer I came up with is that I don't think I can completely rid myself of all numbing activities, but I do feel like I am discovering how I can limit them.
Acknowledge and stay mindful about my numbing behaviors
Distinguish between numbing behaviors and pleasurable behaviors. Be intentional with scheduling in more restorative activities.
Learn how to lean into the discomfort of hard emotions
The first step is recognizing what my numbing activities are. For me, the phone provides a host of numbing activities. Sometimes it's scrolling Instagram and Facebook, sometimes it's checking out who posted what on the Buy/Sell/Trade boards, and other times it's reading outlandish news stories. I hop on my phone to avoid feeling bored, or to procrastinate doing a task, or to just escape my own reality for a few minutes.
Again, this isn't terrible, but it does pull me away from real life. There have been times I've ignored my kids to just sit and scroll on my phone. And afterwards? I feel like I'm even moodier towards them. Clearly the phone isn't providing me with pleasure that is restorative; it's just giving me a temporary escape.
So a couple months ago I started experimenting with leaving my phone behind. I don't bring it with me when we homeschool. I leave it in another room when I hang out with David in the evenings. I don't put it on the table when I'm out with friends. For better or worse, I've realized it takes true physical separation for me, but when I force myself to keep that separation, I can tell a distinct difference. I feel more calm, more creative, more patient; I feel more like the person I want to be.
Step two. Now that I knew what I do to numb, I wanted to discover which activities are restorative for me. When I decided to make a list I was shocked at how hard it was for me to come up with truly pleasurable activities and it made me realize how much time I spend doing for others over myself. Can you relate? It's not that I am some saint or anything, but it surprised me and I decided I should try prioritizing my pleasurable activities and adding them into my days to see if I noticed a difference.
Activities that bring me a feeling or restorative joy: walking or running, a glass of wine or hot tea on the porch, hiking, college football, dinner out with David, writing, cooking without an agenda, and dancing.
Step three, the last step- letting myself feel. This is usually a strength of mine, but this year has brought about some emotions that feel too big to handle. But I've been working on it. I am allowing myself to feel emotions when they arise, which honestly can be at the oddest times. I am giving myself permission to laugh when things are funny, cry when I feel despair, and I'm working on not apologizing or feeling guilty for however rarely or frequently those emotions occur.
Brene says "Vulnerability is the birthplace of love, belonging, joy, courage, empathy, and creativity. It is the source of hope, empathy, accountability, and authenticity. If we want greater clarity in our purpose or deeper and more meaningful spiritual lives, vulnerability is the path."
I'm still learning and am on my own journey of continuously getting more comfortable with vulnerability, but I am noticing the more I give myself over to it, the more full life feels. Being open makes me feel more engaged in my life. Though that includes both the ups and the downs, my personal goal is to lean into all the moments of my life because to me, that leads to a full life. I want to feel it all, I want to grow from all my experiences, I want to continually understand myself more.
Does this concept resonate with you?
If so, what activities are your go-to numbing activities?
What activities restore you?
You may also like: