This weekend was rather low-key around here. We did chores, we swam in the lake, we tried not to read too much of the news (as my heart is breaking for Orlando and this world we live in) and we cheered when we heard wonderful news for our family. With the emotional ups and downs, it was nice to just be hanging out with my little family, chatting with David and playing with the girls.
Speaking of the girls, Kaitlyn is seems to be embracing her "two" label quite strongly lately. Though she is still the sweetest little cuddle bug, moments are coming more frequently when I try to pour her water into the "wrong" cup or have trouble explaining why I can't hold her as I am reaching into the oven. It keeps me on my toes.
It made me think back to Hailey at two and how she never really hit that infamous terrible twos phase. At age three, she definitely got a little more attitude and I fully understood the hilariously accurate threenager label. We spent the year working on communicating feelings and eventually largely ditching the TV which both helped. People kept saying that when they turn four years old that a flip just switches and the tantrums go away.
Well, Hailey turned four but still knew how to throw a whopper. Occasionally she'd still whip out some sass. Typical kid stuff I told myself. Then around four and a half, things just changed.
I started noticing small things, like moments that would have made her lose her cool previously, she was able to take in stride. She suddenly seemed more capable of recognizing her feelings and was more able to appropriately act on them.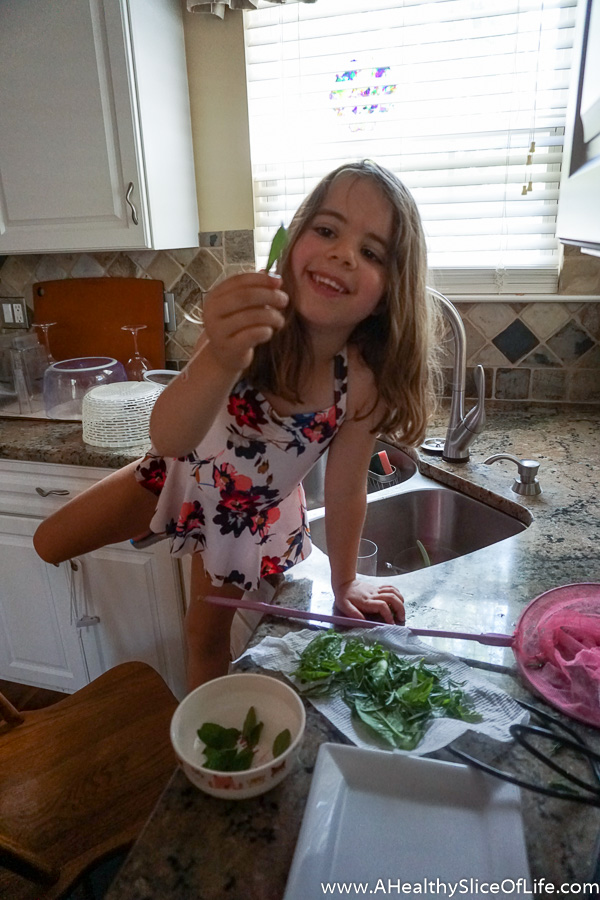 The tantrums came far less often and her ability to entertain herself, something I think she's always been fairly good at, expanded. Suddenly she was playing with legos and building magnatile towers by herself for over an hour at a time.
She creates stories in her mind and belts out songs she makes up on the spot. Beyond that, you can tell she's just getting older. She says the funniest things, and not just little kid silly things, witty, observant things that show her conceptualization and creativity are developing beyond the here and now.
As her mom, it's incredible to see her mind developing so rapidly. I feel there is no other way to describe it all rather than that switch just flipped at four and half years old.
Now don't get me wrong, she still is that sweet, goofy girl too, with buckets of personality.
She has her moments of frustration and I'm sure we haven't seen her last tantrum (but then again, have I even had my last tantrum? David would probably tell you no…).
Still, she's understanding what it means to have responsibilities and voluntarily helps pick things up and offers her assistance to her sister without me asking.
I always feared I'd get sad as my babies got older. Wouldn't I miss the true baby stage so much?
I certainly have moments where I wouldn't mind a little sleeping baby curled up on my chest, but having the honor of watching my kids get smarter, kinder, more thoughtful and funnier firsthand?
It's incredible.
I've truly embraced and loved every stage thus far, and only hope I can continue to say with confidence that this is my favorite stage yet. Because right now, it rings true and I'm grateful everyday that I get to be the mom of this smart, thoughtful, funny, observant, cautious yet brave, beautiful little girl.
Take this as my assurance that if you are battling the terrible twos or are in the midst of daily battles with your threenager, a switch will flip. Stay consistent and loving, take a deep breath for patience, pour yourself a glass of wine at the end (middle?) of the day and hang in there, because a switch will most definitely switch and you'll left staring in amazement at the child you're raising.
Parents, what was the most challenging age for you?
What is one thing about your child that amazes you?