These Copycat Cava Bowls are a delicious and easy weeknight meal! With the help of a few key shortcuts, dinner comes together in less than 30 minutes. Try these the next time you are craving something new, fresh, and flavorful!
When I say "for weeknights," I am not referencing the Wednesday nights when you are trying to get one kid to dance, another to soccer, and have a parent meeting to be to yourself. Reserve those nights for Barilla Ready Pasta and a jar of Rao's marinara.
However, if you have 30 minutes for a dinner and want something absolutely delicious that isn't another night of tacos (not that there is ever a darn thing wrong with tacos), then these copycat CAVA bowls are a great option!
I was hooked on the idea of making these at home after my first CAVA experience (in Birkdale Village for locals). CAVA is a modern, casual restaurant that serves Mediterranean and Greek food in a fully customizable way.
Their food is delicious (and I hear you can even buy some of their most popular dips, spreads, and sauces- see where they are sold here). I loved the idea of recreating my favorite combo at home, but was intimidated at all the parts and feared it would take hours.
However, with the help of a few shortcuts, a few choice product purchases, and my rice cooker, this meal came together quite easily and was a huge hit for the whole family. Customization (and deconstruction) for the win!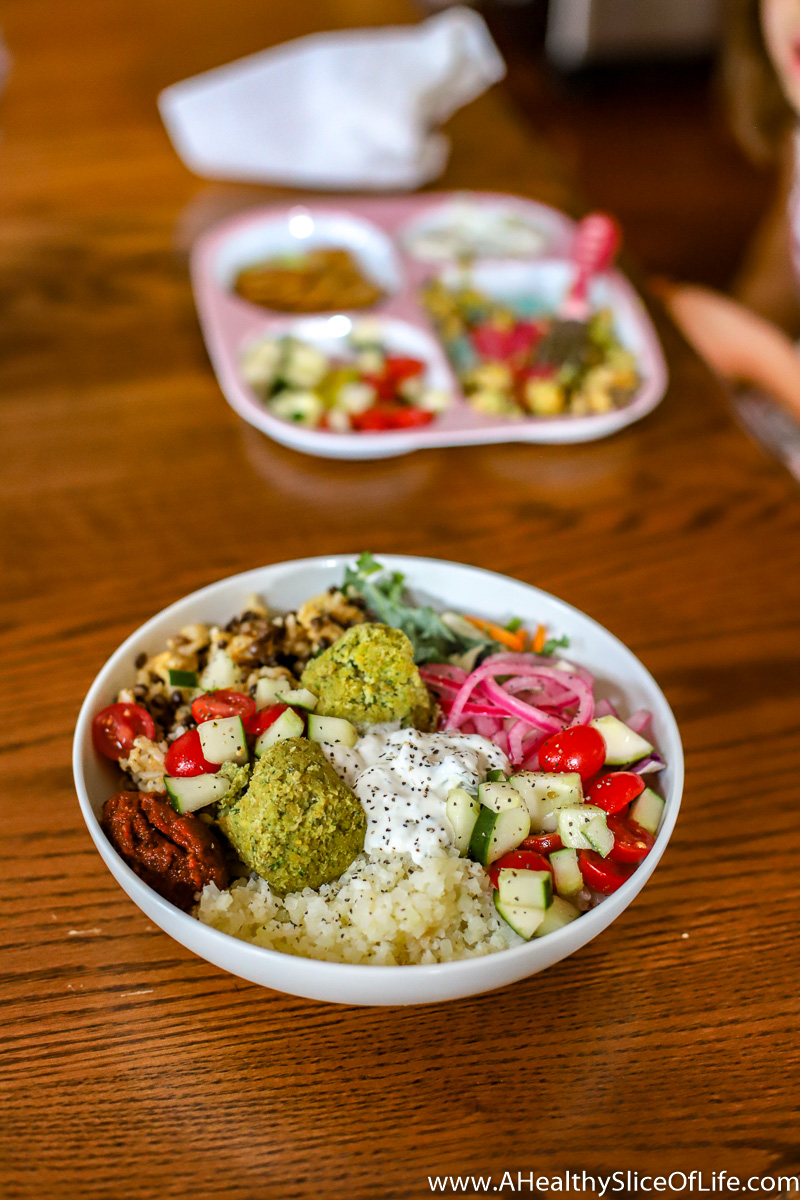 The Copycat CAVA Bowl Base
Let's start with the base. At CAVA you have an option of greens, grains, pita, or a combo of the above. I knew I needed our base to be filling (David), but wanted an option to lighten it up (me).
I decided on brown rice, which I cooked in my rice cooker. This was by far the step that took the longest, but you could use the heat-and-eat microwave rice or rice from the freezer if you were in a time crunch. I cooked the brown rice then mixed it with a drained and rinsed can of lentils to up to increase the protein content of the base.
I also cooked some frozen cauliflower rice (so quick and easy) to offer myself a lighter base mix-in.
As for the "meat" of the dish, I went with falafel. I can and have made falafel on my own, but again, this was a quick weeknight meal, so I opted for frozen, which had a great ingredient list and baked up nicely in just 20 minutes!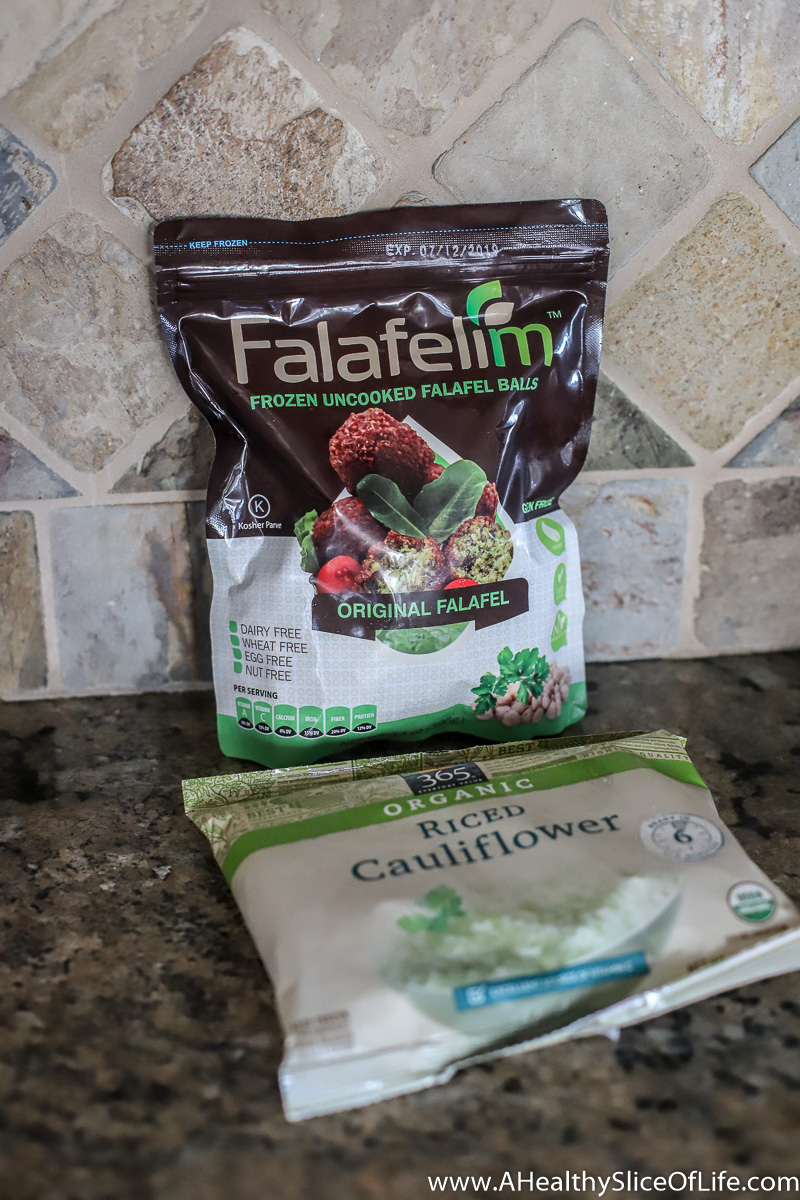 The Copycat CAVA Bowl Toppings and Sauces
While the rice cooked and the falafel baked, I assembled the rest of the goodies. I already had pickled red onions in my fridge, which are easy to make (see how here!), last a long time, and add a lot of flavor to all sorts of salads and dishes.
I pulled those out and chopped up a cucumber and halved grape tomatoes. I tossed that with a little olive oil and red wine vinegar, salt and pepper and oregano.
Then I pulled out my other shortcuts- store-bought tzatziki, jarred harissa, pre-made shredded kale and cabbage, and some crackers.
Other options could include hummus, feta, banana peppers, tahini, or vinaigrette. Then I pulled the falafel out of the oven and we were ready to assemble our plates!
From start to finish (if you don't include the extra time it took for the rice cooker to cook the brown rice, which was hands-off time, but can also be made from a pouch or frozen), this meal came together in less than 30 minutes.
This means the girls were easily occupied in the other room (then when they came wandering in I put them to work cleaning off and setting the table- that'll teach them).
It isn't the meal with the fewest ingredients but it felt like such a mid-week treat of a meal and the best part? There were plenty of leftovers for lunch the next day- the best!
The girls both cleared their plates and Hailey had another full plate (minus the falafel, as they both were just so-so on that). Kaitlyn blew my mind and actually really liked the pickled red onions!
It just goes to show me that the second I think I know what they do and don't like, they go and surprise me.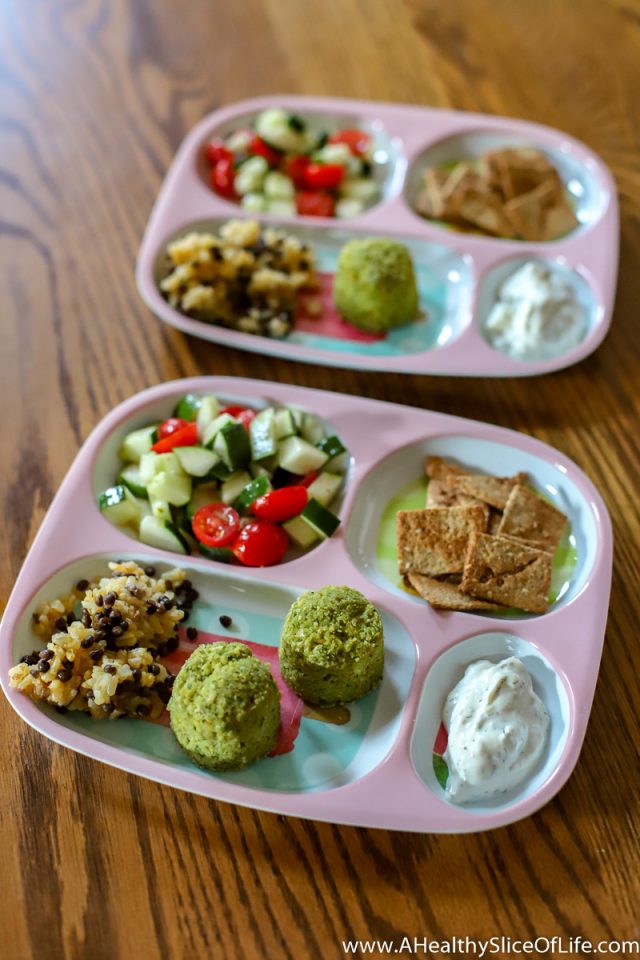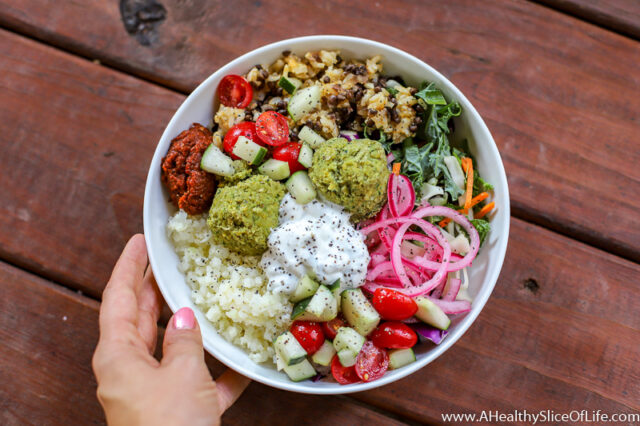 David and I both devoured this meal- so many flavors and textures. It was delicious! And if you are a spicy food fan, I highly recommend not skipping on the harissa. It's hot, but so flavorful and added a great depth to the dish.
I hope you enjoy this as much as we did!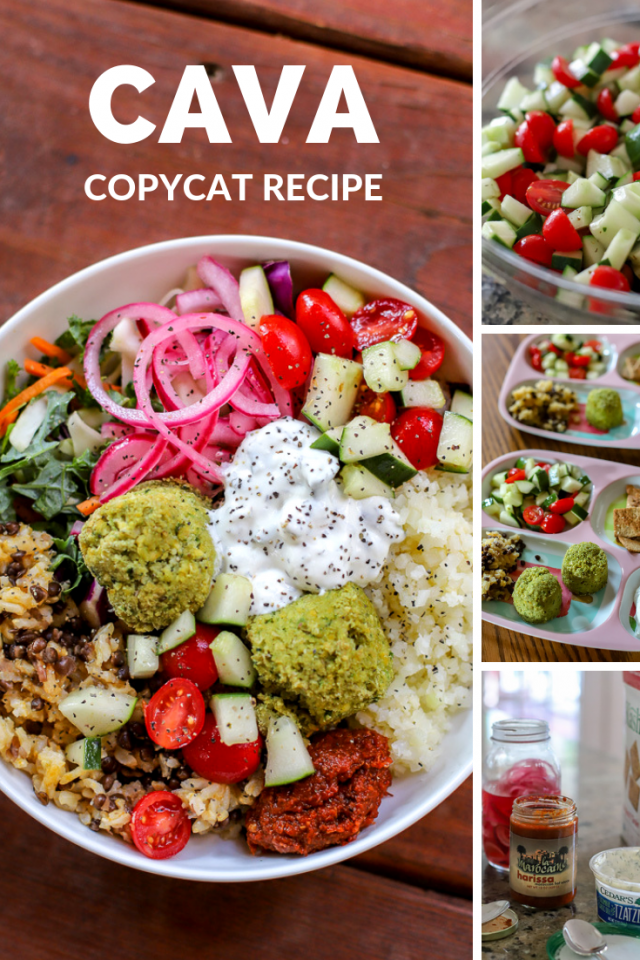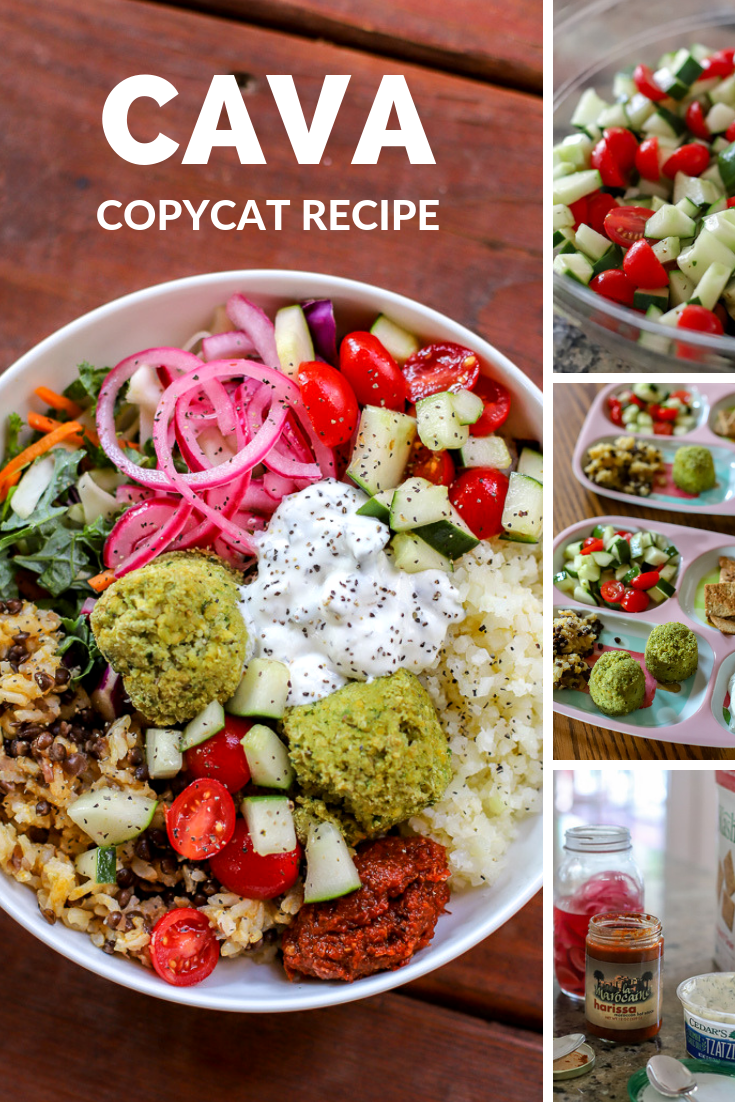 Do you have a favorite restaurant dish that you'd love to recreate at home?