Golly y'all, I don't even know where to start, but thank you for all the outreach yesterday in comments and DMs. You don't know how much it helped me to feel less crazy. I know comments aren't as plentiful as the days of early blogging (guilty, here, as I read blogs and rarely comment), but THANK YOU. It was so nice to read your stories and thoughts and names instead of just seeing a pageview stat to verify someone was listening. You filled my cup and reminded me why I love this space, especially as we walk through the years of life together. Maybe this sounds a little dramatic, too, but I hope you know how much I appreciate you.
And now it's Friday! My mom is coming to visit today, after a botched visit last weekend due to the flu. I'm so looking forward to hugging her, watching the kids plays soccer, and cheering on Georgia in the huge Saturday game (that we are the underdogs for- cray!). Maybe the Christmas gnomes will even make their way downstairs, or my favorite blue reindeer figurine. I'm feeling it! But first, 4 things I wanted to share before we all jump into what will hopefully be a wonderful weekend…
Wildgrain Boxes
I keep pulling out my sourdough starter, feeding it, then sticking it back in the fridge. I want to bake but need to figure out how to get back in the rhythm. What I love having, though, is Wildgrain in the freezer. They offer deliveries of bake-from-frozen sourdough breads, fresh pasta, and artisanal pastries. It helps me fill in the gaps of dinner or breakfast.
Yesterday I baked the cinnamon rolls for the kids and having a loaf of fresh sourdough to bake for 20 minutes to have ready to go with dinner can be such a life saver. You can use my code AHEALTHYSLICE for $10 off your first box and free croissants for life if you're interested; would also make a great gift!
17 Keys to Holiday Prep
Shay wrote a list of all the ways she organizes her life for the holiday season and I found is so simply helpful. Why I feel like I need a stranger's permission to "buy, don't make" certain items, I have no idea, but it feels nice to have someone confirm that you're perfectly fine to not whip everything up from scratch no matter how much you adore watching Ballerina Farm and her ability to make all the things from scratch.
Cozy Books
While I am looking for an easy, cozy read (or audio listen) for, after I enjoyed Winter Street last year, the few books on the top of my list are for me to enjoy with the girls. The first book, The Christmas Pig, came highly recommended. It's by JK Rowling and supposedly she uses her talent to create a magical world for this story to take place in. I'm going to buy this one to read during cozy afternoons while we eat Christmas cookie treats!
The second recommendation, that we can listen to now or in winter after the holidays, is Focus on the Family Radio Theater Little Women. Have you ever listened to the radio theater presentations? They are fantastic! We listened to the Narnia presentation a few years ago and all adored it (see all the radio theater options here). It's like listening to old school radio theater with different voices, acting, sound effects and more.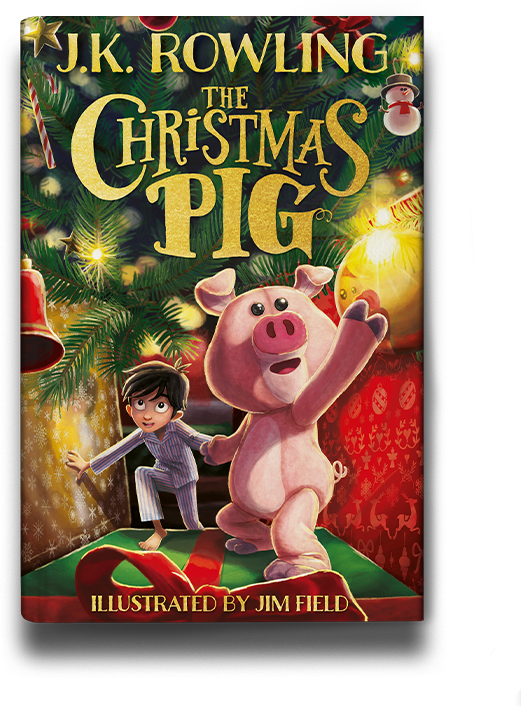 Lumen 50% Off Sale
In January I shared a detailed review of the Lumen, a handheld device that offers you the ability to see what your body is burning for fuel and how to optimally fuel it. It's a really cool gadget and one I pull out every so often as a tune up for insight into my carb/fat fueling breakdown and to help optimize metabolism. It was really fascinating and helpful for me to see how my body uses carbs more or less efficiently based on where I am in my monthly cycle.
Right now they are offering 50% their VIP plan and $100 off their most popular mid-tier plan. With the code AHEALTHYSLICE, you'll get an additional $30 off. If metabolism hacking is something you've been interested in, it's a great time to take advantage of this sale, the lowest price they offer all year.
I hope you have a long, fulfilling, enjoyable weekend! <3