Mr. Weatherman told me this past weekend was going to be gorgeous. When I heard 70 and sunny for Sunday, I decided to plan our entire weekend around it. Saturday I meal planned, grocery shopped, cleaned up and we all played in the yard so that Sunday we could go all out. And all out we went.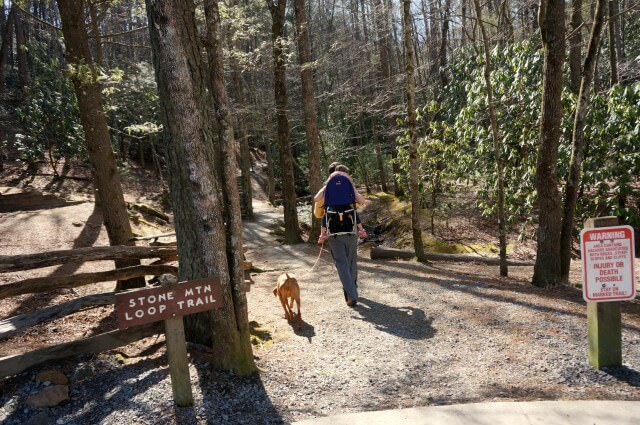 We ate breakfast at home, then loaded up the car to make the hour and half drive north to Stone Mountain State Park. We visited here a long time ago, about 7 years I'd guess, when Koda was a tiny puppy. It was her first camping trip and we loved the trails. However, the past few years babies have kept us busy and now that we are nearing the end of that phase, we decided it was time to return.
The weatherman didn't lie. The day was phenomenal. David wore Hailey in the Kelty (that we had to dust off; it has been a while). I strapped Kaitlyn into the Ergo, first in front of me, but then switched her to the back pack position, where she was much happier.
We took the 4.5 mile loop trail (marked strenuous) backwards, meaning we tackled the steep and quick incline first. Man, our legs could feel it!
Koda had a ball, running ahead and running back, just plain giddy. Finally, we began to see signs of reaching the summit.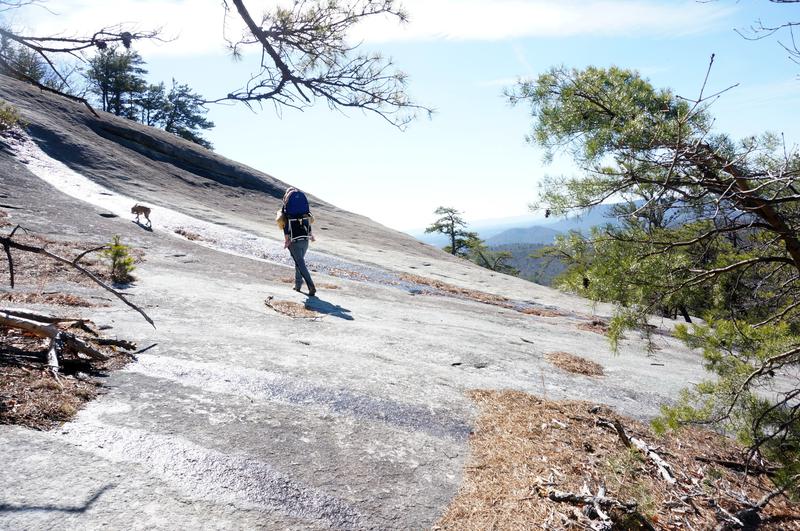 And man, did it feel like an accomplishment to finally make it to our picnic spot!
Subway and a short rest treated us right.
It might have taken us about 40 minutes to reach this point. We debated whether we should go for the entire loop or turn around. The perfect temperature dared me to say we should brave it, so we did. The trails on the other side were much more forgiving and leisurely.
I had no clue how the girls would handle the longer hike, but they were rock stars, content checking out all the great outdoors had to offer.
Taking the trail in reverse ended up being a brilliant idea, because about 2 hours in, just as the trip might have been starting to wear on us, we found the waterfall!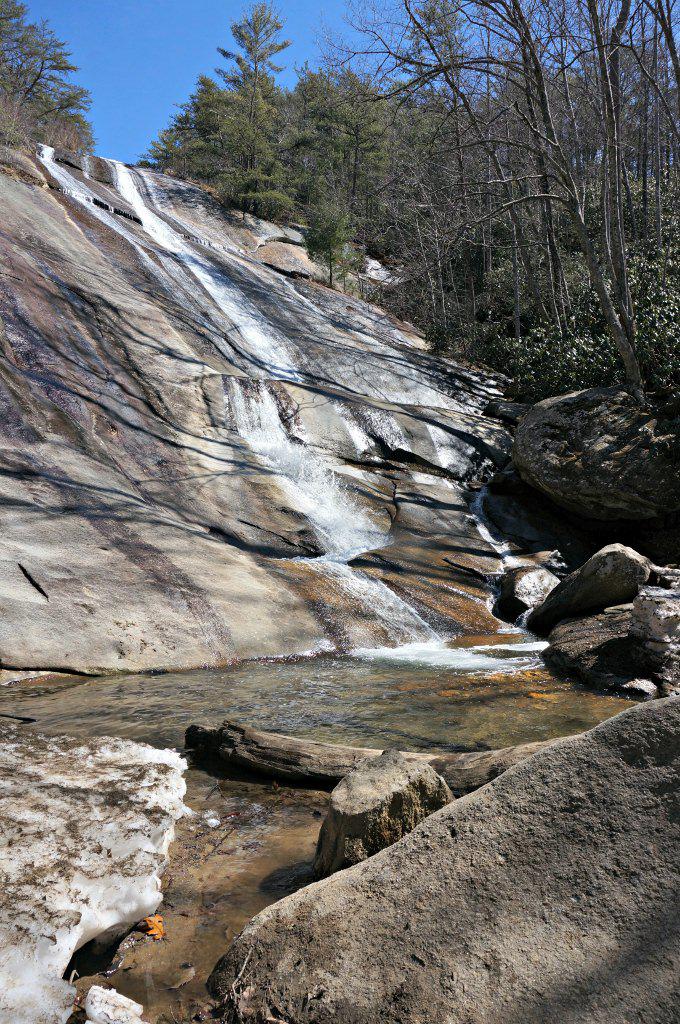 It was wonderful to walk beside the roaring sound of rushing water and let Koda splash in the pools at the bottom.
After that, we had almost completed the trail. We stopped to gawk at the rock climber (smack dab in the middle of the picture below) before finishing out the trail in about 3 hours total.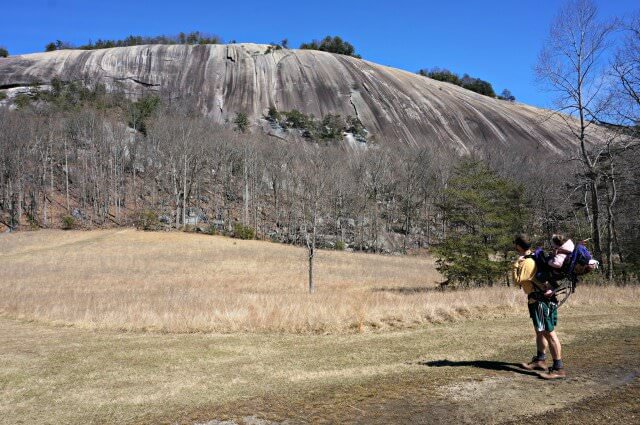 On the way home I asked Hailey her favorite part, expecting to hear about the views at the top or the waterfall, but she surprised me when she stated boldly that sticking her hands in the creek was by far the coolest part.
My favorite was obvious. My little family, all together, outside.
While I sometimes get emotional about how quickly the girls are growing, outings like this give me a sneak peek at the fun adventures that lie ahead and it excites me.
Thanks to daylight savings, we made it home with sunshine to spare and ate dinner out on the porch.
Hello spring. SO nice to see you!
Where is your favorite place to hike?
What is your favorite warmer weather activity?
Who is excited for longer days?!?!? Wheeee!!