It feels wild posting in the middle of the day… on a Sunday, yet here I am! I know all of you are busy prepping for the week or making delicious Super Bowl goodies, but I thought I'd do a quick January recap so that I can keep better track of my posts at the year's end.
But first, I want to touch on an organization that is really special to David and me, Discovery Place. Discovery Place is an organization dedicated to inspiring exploration of nature, science and the world around us. They operate Discovery Place in uptown Charlotte, the Discovery Place Kids (that you've heard me dote on) in Huntersville and Rockingham as well as the Charlotte Nature Museum.
Last night was the first ever Discovery Place Unite to Ignite Gala, held at the museum in Charlotte. David and I were honored to be the chairs of the event. It's something we've been working on with the fabulous people at Discovery Place for almost a year now and it was magical to see it all come together.
Dressing a 26 week pregnant baby bump was interesting, but Rent the Runway came to the rescue with their "bump-friendly" options. So glad it worked out since I didn't have a back up option. Phew!

The cocktail hour was held inside the museum's newest exhibit (opening today!), 101 Inventions that Changed the World. The lights and sounds made for a fun atmosphere to sip mocktails and gobble down finger foods.
The dinner was great and were able to have a couple of our friends there with us.
Sadly my camera did not fit in my snazzy little clutch, so sorry for the less-than-stellar phone pictures.
I can't say enough about how much time and effort the people at Discovery Place put into this evening. It was special to be able to work so closely with them.
And being that it was held at the museum, we were free to play with all the hands-on fun that the kids usually hog! We stayed late to play a little longer.
It was a special evening for an incredible organization. If you live in Charlotte, I highly recommend checking out the museums. Hailey loves them all.
Now, onto January's superlatives…
Favorite Kid Meal: Simple, Healthy Corn Dog Bites
Monthly Focus: Organization and the 31Day Challenge
Favorite Pregnancy Post: My 5 Favorite Pregnancy Items that I can't live without.
Funniest Hailey Moment: Tasting Blue Diamond Almonds video, especially the Wasabi Soy!
Most Awesome Celeb Sighting: Joey Gladstone.
Favorite Meal Planning Post: Anatomy of a Meal, the steps I take each week to plan my family's meals.
Most Cheese-tastic Post: 5 Keys to Picking the Right Husband… or basically a mush-fest about David.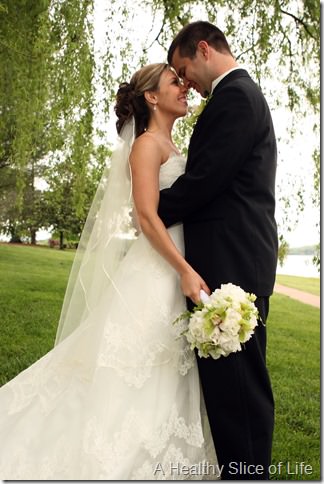 Favorite Organization Project: The Pantry. Because I love anything that has to do with food, of course!
And now onto February! The ground hog says we still have 6 more weeks of winter, so hunker down, friends. Oh, and don't forget that Munchkin Meals is this Thursday!
Ok, see ya manana