Fact: the most stressful part of blogging to me is coming up with a post title. Clearly my strength is not being "short and concise" so I always write out an entire post then stare blankly at the enter title here field. Should I go with the cutesy alliteration of Friday Favorites? The ever enticing What I'm Loving Lately? First world problems at their best.
That being said, happy Friday! David's birthday is tomorrow and we have something quite fun lined up, so we are looking forward to an exciting celebration after a Friday evening of some good 'ol R&R.
So, what I'm loving lately…
Kale Cobb Salads with Paleo Ranch
I told you I would report back on how these salad jars turned out. Well, they were awesome to have around all week! Next time I'll use a different ranch recipe and maybe put a little bit more on, but all in all, the were a godsend for quick healthy lunches this week. The kale held up great. I simply added a sliced boiled egg and avocado and had a filling lunch in less than 2 minutes.
60 Degrees and Sunny
We've really been spoiled with some nice weather in NC. The other day Hailey had a friend over and all the girls played in t-shirts in the backyard. I was able to keep the doors open to soak up the fresh air while I watched them. Bliss!
Twinning (Tripletting?) Breakfasts
Recently Kaitlyn has taken her everything my sister does habit to a new level. Now both girls are asking me to make them my favorite breakfast: toast, sriracha, avocado, and a fried egg. Hailey and I love this combo. I'm not sure if Kaitlyn actually does or just tolerates it because it's what the cool kids are doing. Either way, she eats the whole thing and I kind of love these matching breakfasts of late.
Caroline Goes Canoeing
I was psyched to have this book in my hands because ALL the proceeds from the book go to a Nashville Children's Alliance, which assists abused children. Books with a cause is something I can get behind. However, I was thrilled at how cute the book actually is too! The girls have asked me to read it again and again, which I don't mind because it's the perfect number of words per page (you parents that read endless books understand!). Check it out!
Natural Toothpaste
Can you believe I'm just now getting around to trying natural toothpaste? I grabbed this peppermint toothpaste at Whole Foods on a whim, but have really taken too it now. David balked at it (rolled his eyes/laughed?) at first, but honestly, he likes it just fine too! An easy upgrade for us.
I Love Juice Bar Soup
I Love Juice Bar has homemade soups right now that are vegan, gluten-free, and made in house with real food ingredients. I've had their butternut squash multiple times (so good!) and grabbed their red lentil yesterday for the first time for a playground play date- delicious!
Being a Fashion Model
Now that I've perfected the "tuck hair behind ear" pose, I'm sure Vogue will be breaking down my door. I think the awkward half-smile really seals the deal.
Joking aside, this really was the best shot my self-timer and tripod could get. But I had to share my go-to casual look lately which almost always includes my favorite jeans and these suede wedges. I also adore this blanket scarf from Stitch Fix. I have fully taken to the name and have taken it off multiple times to use as a blanket around my shoulders. Is that cool? Or am I taking the name too far? (Seriously curious on this one).
These two.
You don't think I'd go an entire post without mentioning them did you? I do love/miss the baby days, but you guys, 2 1/2 and 5 is a pretty awesome phase. They crack me up daily.
Learning to Always Read the Label
I'm a huge label advocate, but I still forget to do it myself from time to time. Back when I was super pregnant with Kaitlyn, I did a sneak peek at our local Papa Murphy's store (which has since changed ownership). I remember being told they made the dough fresh each day with flour, yeast, salt– you know, the usual. Well fast forward to last Friday as the girls made their Mini Murphs, I saw the label on the box. I was bummed to see it's quite a bit more than fresh dough ingredients. I feel pretty silly and a little fooled. We still love the taste of their pizza, but I'm not sure it will be as often as a pick up occurrence for us anymore.
I couldn't put it down. I loved it. I turned pages as quickly as I could. I was horrified. I finished it. A seriously good historical fiction piece with a disturbingly intimate look into the horrors that occurred in occupied France during World War II. Who else has read it? Thoughts?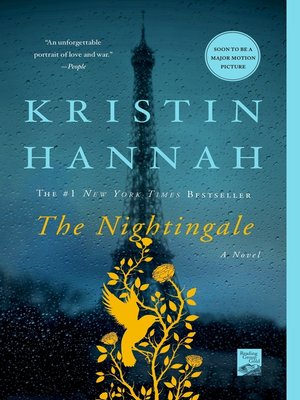 Mistake Blue Apron Deliveries
I forgot to skip this week's delivery, which I realized as the delivery man dropped it on my doorstep. Luckily I've switch my preferences (to vegetarian and chicken) and received a couple delicious meals. I decided to mix things up with this Fresh Cavatelli & Broccoli recipe by nixing the salad and adding the roasted carrots and all the cheese into the pasta dish. It was stellar!
I also love how you can get the Blue Apron recipes from the site and buy the ingredients yourself if you wanted to. My only wish is that the portion sizes for the family meal option were a little bigger, as they are always only borderline enough for the 4 of us.
That's a wrap for what's been going on around here lately.
Share with me-
What's one thing you are loving (or not loving) lately?!