I'm pretty sure I've said it before, but let me reiterate…
exercise does not come as a natural joy to me.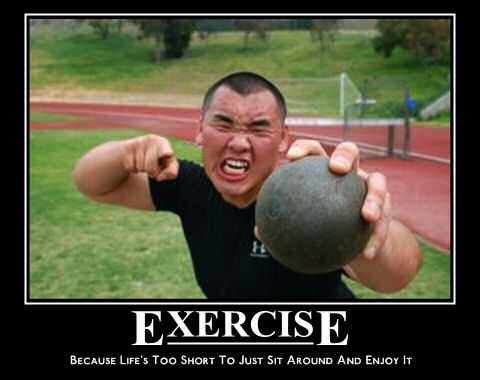 Hiking? Love it! Splashing around in the lake? I'm in! But as for an exercise that I can do every (or every other) day and enjoy… it's slim pickins!
That's why I think I enjoyed the Couch to 5K challenge so much- because it was a challenge. It was something that forced me motivated me to get out there everyday and see if I could do it. It's also the reason I thought Couch to 10K sounded like a great next step!
I haven't mentioned it on here for a while because… I haven't been doing it.
But it isn't laziness that has kept me from the challenge. First I was feeling the pain in my left knee and decided to take a breather. Though that pain has began to subside, I'm having some tightness and pain in my lower back (like wayyyy lower back… almost the top of my behind!) Weird, huh?
Anyways, it's making me second guess this whole running challenge for now.
However, I'm not giving up the Couch to 10K in favor of sitting on the couch- I've been staying active, but it a more monotonous way. 3 days a week I'm making it to the YMCA where I'm doing to elliptical for 30 minutes followed by some free weights. The other 2 days (I only count week days ;)), I get some kind of walk in with the Bug. It may only be a mile or two, but I'm moving.
Here's my (superficial) worry:
When I started running I noticed a dramatic different in my thighs. From cheerleading and gymnastics, I had always had (and still have) bulkier thighs than most. But with running, I saw them become more defined and less jiggly. I liked this side effect… A LOT.
I'm afraid my poor thighs are going to return to their previous state without running to keep them in check.
Does anyone have any suggestions on how to keep thighs slim without pounding the pavement?
I'm willing to try anything, so please share!