Use code AHS25 for 25% your entire order of Joy Organics CBD products.
No doubt that you've heard of CBD by now, as it's everywhere! You can get it in your coffee or from your local gift shop. I first heard about CBD years ago from a friend and remember feeling really unsure about the idea of it. Is it like legalized weed? (It's not). I've learned so much about it since then!
CBD is short for cannabidiol. It's not psychoactive, meaning unlike THC, another compound from the cannabis plant, you don't feel any "high" from taking the product. It's gained a lot of attention in the natural health world for it's potential use in easing pain and reducing anxiety, among other potential benefits.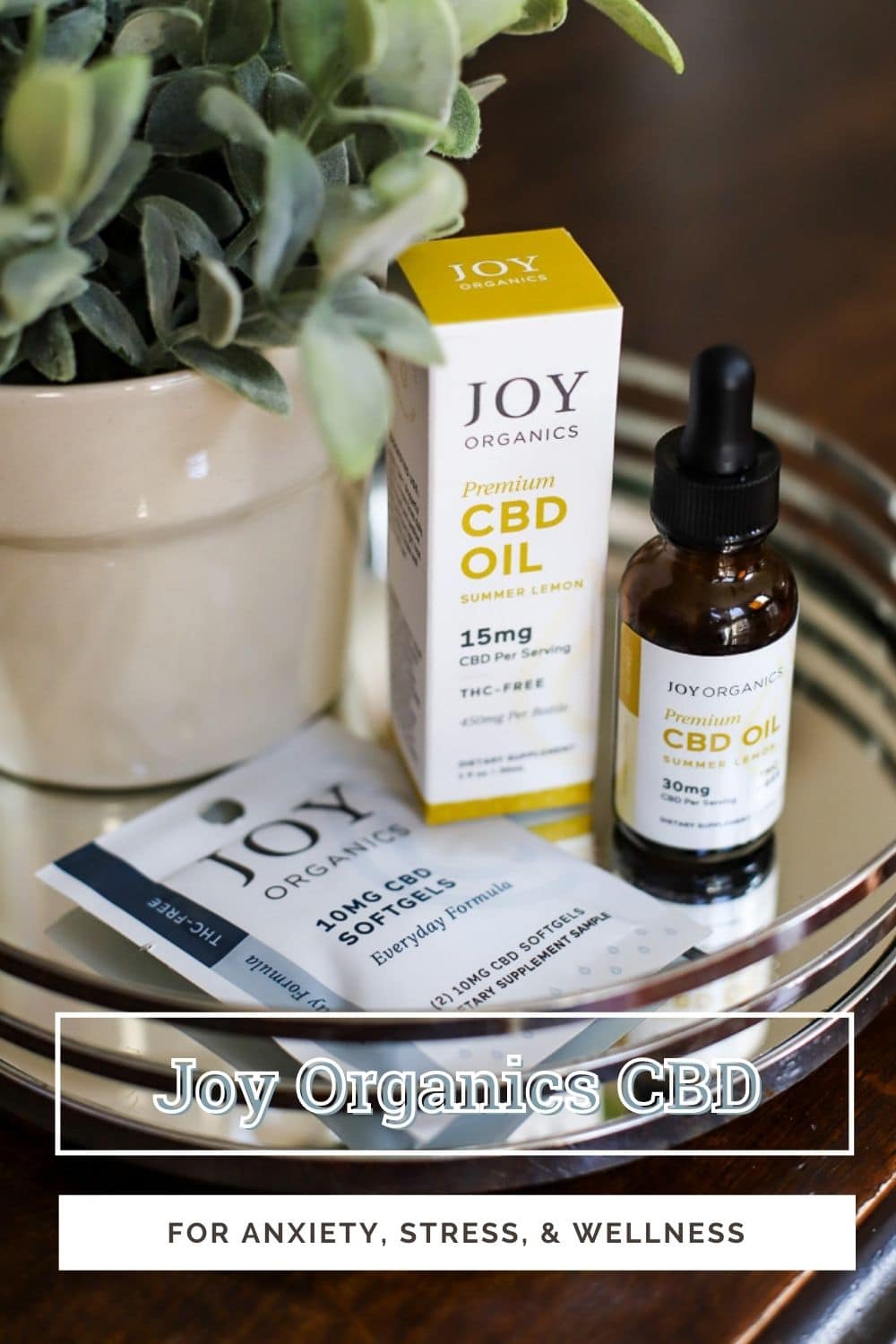 I've been using CBD products off and on for a long time now- maybe 1-2 years – and listed it as one of four things helping me through tough times. I tried it initially out of curiosity and to see if I could feel a difference in my stress levels when taking it just occasionally. I tried many different brands but for months now I've been brand loyal to Joy Organics because I trust their commitment to quality and consistency… and the simple fact that I can actually feel a difference with their products.
My favorite products are their CBD gummies, their CBD soft gels, and their CBD bath bombs.
I usually take it late afternoon/evening on days when I just feel on edge, overly emotional, or stressed. I generally take 20 mg (2 soft gels or 2 gummies). And yes, I can feel a physical difference. There is obviously no high, but it makes me feel more peaceful and relaxed, like I would after a long yoga class or a sauna session.
I have gotten questions from people who say they can't tell a difference when taking, and my two responses are always: what brand are you taking (is it high quality?) and how much are you taking?
Why you might not "feel anything" when taking CBD:
Let's chat delivery systems. You can find CBD in every kind of form now.
CBD Tinctures vs CBD softgels vs CBD gummies
Tinctures
Softgel
Gummies
I'd say the biggest thing when choosing an ingestible would be based on preference. What is 'easiest' for you to ingest!
Use my affiliate code, AHS25, for 25% off your order with Joy Organics.
I have friends that take CBD morning and evening every day. I know people that give it to their pets or their teenagers. Personally I take it on what I call an "as needed" basis and can say that over the course of this incredibly hard year, it has helped me.
If you have any questions about CBD or my personal experience with it, don't hesitate to ask. I know how hard it was for me to find reliable information when I had questions, so I hope this has been helpful to you!