These books on kindness, ideal for kids ages 3-7, demonstrate and help teach the importance of being kind in life's many different situations. Check out these 7 great books that teach kindness to kids!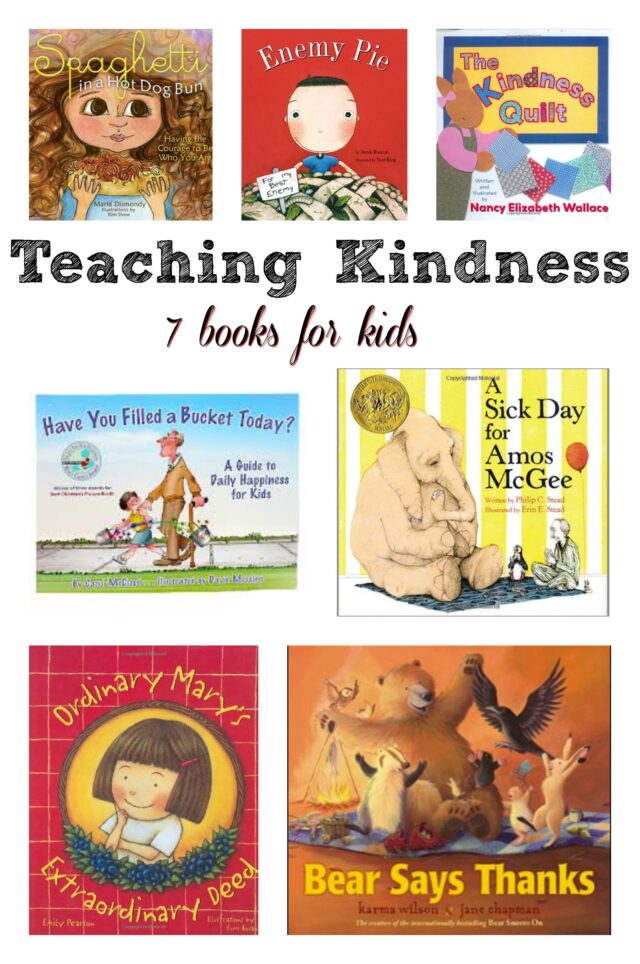 Hello friends! I hope everyone is waking up feeling fresh today. In the US it's obviously been a bit of a roller coaster for the past few days (months). I have friends that are feeling every emotion on the spectrum right now. I get it; politics are something people feel passionately about for a multitude of reasons including the impact it feels like it can have on two things that are important to most of us: our families and money.
I've been doing a lot of thinking on the matter and came across a quote from James Faust, an American religious leader, lawyer and politician.
I shared this on my instagram and facebook yesterday and felt it offered perspective and promise to whatever side of the election results you might have fallen on.
My hope is that we all feel empowered and encouraged, knowing that the greatest work we will ever do is within our own four walls. Let's love on our kids and lead by example. Let's teach them to promote what they love instead of bashing what they hate. Our children learn how to handle successes and setbacks by watching us. It's my goal that my children will always lead with kindness and compassion and understand that we are all responsible for our actions no matter how we feel.
Kindness is of utmost importance to me so I compiled a list of some of the best books to help teach kindness to kids. The books on this list are ideal for children ages 3-7, an age that is important to instill these values. I hope you enjoy them and that we all do what we can to come together and spread (hashtag) positive vibes only.
This heartwarming book encourages positive behavior by using the concept of an invisible bucket to show children how easy and rewarding it is to express kindness, appreciation and love by "filling buckets."
It's a feel-good story that inspires and celebrates a world full of ordinary deeds.
Bear has come up with the perfect way to say thanks—a nice big dinner! When Bear decides to throw a feast, his friends show up one by one with different platters of delicious food to share. There's just one problem: Bear's cupboards are bare! What is he to do?
Friends come in all sorts of shapes and sizes. In Amos McGee's case, all sorts of species, too! Every day he spends a little bit of time with each of his friends at the zoo, running races with the tortoise, keeping the shy penguin company, and even reading bedtime stories to the owl. But when Amos is too sick to make it to the zoo, his animal friends decide it's time they returned the favor.
Enemy Pie by Derek Munson, Tara Calahan King
It was the perfect summer. That is, until Jeremy Ross moved into the house down the street and became neighborhood enemy number one. Luckily Dad had a surefire way to get rid of enemies: Enemy Pie. But part of the secret recipe is spending an entire day playing with the enemy! In this funny yet endearing story, one little boy learns an effective recipes for turning your best enemy into your best friend.
How can Ralph be so mean? Lucy is one of a kind and Ralph loves to point that out. Lucy's defining moment comes when Ralph truly needs help. Because she knows what she stands for, Lucy has the courage to make a good choice. This charming story empowers children to always do the right thing and be proud of themselves, even when they are faced with sticky situation.
Minna and her classmates have been asked by their teacher, Mrs. Bloom, to work on a Kindness Project. Mrs. Bloom wants them to do and draw and share an act of kindness. Minna and her family do lots of kind things, but Minna can't decide which one is right for her project. Then she starts writing and drawing and cutting—and an idea for a paper quilt picturing many acts of kindness begins to take shape!
[Tweet "Check out these 7 great books that teach kindness to kids! via @ahealthyslice"]
Are there any books that teach kindness to kids that resonated with you as a child?
Are there any you have found that your children really love?
Please share!