Beautiful Feet offers literary-based curriculums. They teach us about world cultures, geography, and history through children's picture and chapter books. In this Beautiful Feet Around the World Part 1 review, I'll dive into the details of the program, but please feel free to ask any questions you have in the comments, and I'll be sure to answer them.
One of the programs we've enjoyed most in our homeschool is Beautiful Feet Around the World in Picture Books Part 1. Along with award-winning literature, this course includes nature study, folktales, fables, music, art, poetry, and history. We did this all together when the girls were in first grade and pre-K and had such a literary adventure exploring each country.
Beautiful Feet Around the World Part 1 Review: The Basics
Designed for children in K-3rd grade, Around the World Part 1 introduces children to world geography and culture through delightful picture books. Part 1 covers Asia, Africa, Australia, and Antarctica. In Asia, you explore China, Japan, Thailand, and India. In Africa, you visit Morocco, Egypt, Kenya, Tanzania, and Ghana.
For each country there are 8-10 lessons that take an average of 30 minutes each (some more, some less). Some lessons focus of discussion points from the books you read, others focus in on the animals, landmarks, art, or food of a country. Each section also has listed additional books you can borrow from the library for a deeper dive into a country or region. All the books, both those included in the set and the library connection recommendations are wonderful; I found the rich illustrations and writing did justice to the rich cultures the books represent.
The full color lesson guide contains 70 lessons and is beautiful to look with the kids. The lessons are easy to follow and engaging. Some lessons require a small amount of prep, so I wouldn't consider it completely open and go. Each country's section includes picture books to read with discussion questions, videos to look up online, pictures to color and paste into a notebook, and more.
What You Will Receive With Your Order
If you purchase the entire set, you will receive:
The study guide which contains all you need for the lessons, along with additional recommended books and online video resources links
15 picture books
The book MAPS, which I recommend as a must have book for all curious kids
A journal to track your adventures
Online access to the free picture packets for printing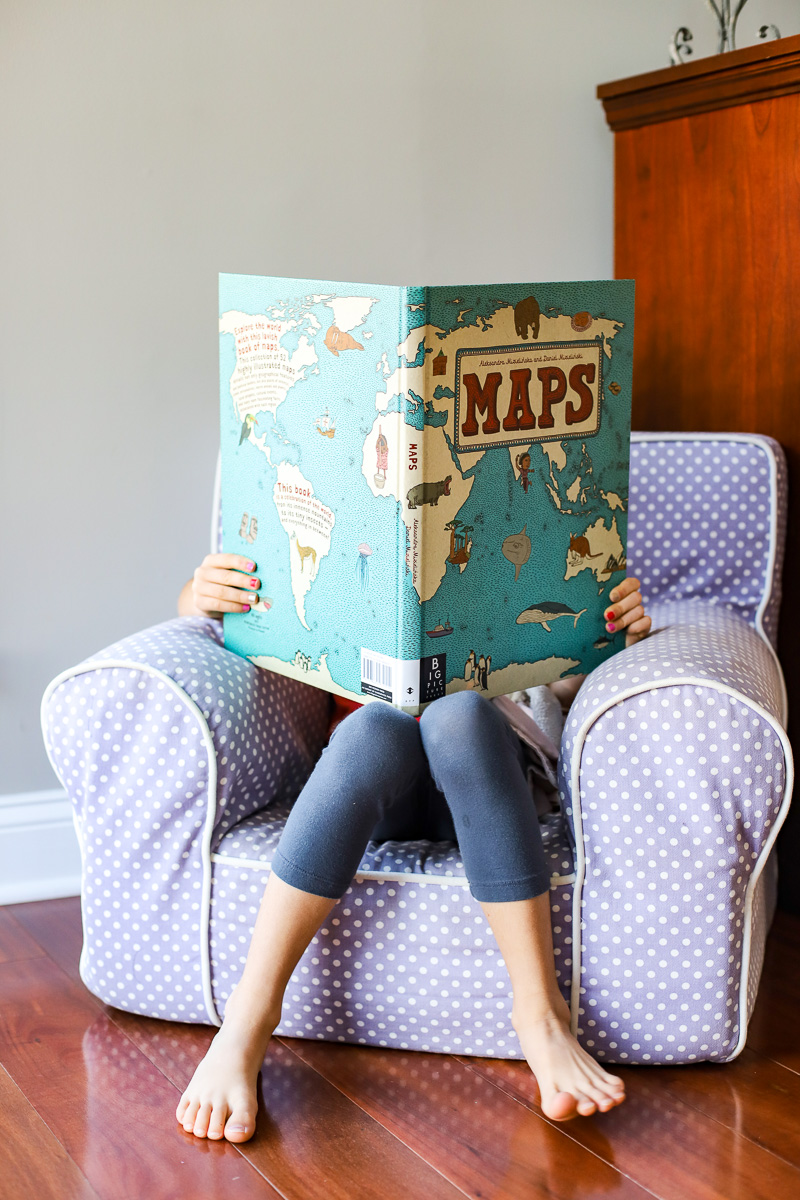 Beautiful Feet Around the World Part 1: FAQ
Do I need to purchase the whole book set from their site?
I recommend buying the entire set to save you the hassle. The books are so beautiful and high quality, they are definitely worth it, as you will read them more than once no doubt.
However, if there are budget constraints (which I understand because the it is certainly a splurge item for us) I recommend purchasing the Teacher's Guide and then scouting for the books at the library and/or secondhand book shops, like Thriftbooks. However, you'll need all the books to get the full experience, and some of the titles are available only through Beautiful Feet, so you'll still need to get those particular books from their site.
Is Part 1 a prerequisite for part 2?
They are stand alone units and you can absolutely choose to do part 2 first if you prefer. In Part 2 you will travel through South America and Europe. In Europe you will cover France, Spain, Italy, Holland, Denmark, Sweden, and Great Britain. In South America: Ecuador, Chile, Peru, and Brazil.
Have you done the Early American History one?
We are using the Early American History unit this year for third and first grade and while we aren't all the way through it yet (review will be forthcoming), I can tell you it's one of our favorite parts of our day. You can get a sneak peek into what the history unit is like in this post I did on the Vikings unit!
How do you handle the culturally sensitive parts of the stories?
From what I've experienced, Beautiful Feet does a good job of sharing facts, not opinions. I think this is more important in the history unit (which they do a proper job of sharing events in history from multiple viewpoints, like Christopher Columbus). This will clearly differ based on your own views and home environment, but for us it often results in learning more about a topic via personal research, then we use it as an opportunity for open discussion and have had great deep thought conversations on several topics.
Do you keep all the books in a bin?
When doing the unit, I would keep the books we read on a book shelf to revisit, but I did save the others in a bin until we got to them. Now I have a bin I keep them all in while I try to figure out if I want to hold on to them all or resell the package and put the money towards our next purchase from Beautiful Feet.