In my pre-mom life, I was a health coach.
I worked for a local company, then went on and opened my own nutrition company (read more about it here). I play with the idea of returning to it when the kids are older, but until then, I get my fix by talking health and life with y'all and other side projects I pick up along the way.
Lately I've gotten quite a few emails inquiring about tips for becoming a health coach, so I thought I'd chat about my personal experience and the things that surprised me the most as a health coach.
5 Things You May Not Know About Becoming a Health Coach
1. You don't have to be a registered dietitian (RD).
I'm certainly not suggesting that anyone give out health advice willy nilly and there are laws you must abide by (non-RD health coaches cannot prescribe nutrition), but if your passion is for helping people with non-serious health issues get healthier, you can work WITH a registered dietitian instead of becoming one yourself.
I know this is a sensitive subject, so let me say that I have GREAT respect for the knowledge and experience RDs have. However, committing to 4-5 years and student loans isn't for everyone. There are certifications and schools available to help develop skills necessary for being a health coach, such as Integrative Nutrition, ACE, Dr. Sears Wellness Institute and Duke Integrative Medicine.
[Tweet "5 things you may not know about becoming a health coach"]
2. You have to meet people where they are.
When you have a passion for chia seed pudding and green monster smoothies, it may be difficult to imagine the day where you'd be suggesting a Chick-fil-a biscuit to someone, but that's just where I found myself.
When a client was eating 3 chicken biscuits every morning and refusing to cut them out, we worked towards 1 chicken biscuit, a banana and a yogurt. Eventually the client moved onto homemade oatmeal breakfasts, but it's unrealistic to expect people to make big changes overnight that stick.
3. It helps to be a people person.
Health coaching is more than meeting with a client face to face; it's sales. If you want clients, you have to go out and find them. Health fairs, booths at gyms, cooking demos, doctors lunches, networking events… it's up to you to get your name out there and connect with people. Self motivation required.
4. You end up being part counselor.
True psychologists are invaluable and it helps to develop a relationship with a good one to refer to because, no surprise, for a lot of people the issue isn't just eating the wrong foods. You may be prepared to talk macronutrients or the importance of drinking water all day long, but what happens when someone sites their high stress job or cheating spouse (I ran into both) as reasons why they overindulge?
Be prepared to talk emotions and be prepared to refer out when it's beyond your scope of practice.
5. You won't change every life.
If only your enthusiasm could rub off on everyone, but prepared that it won't. Some clients I had were there only out of obligation to their spouse or trainer and weren't truly open to or ready to change. My goal with working with them was just to have them learn something new every session. I provided the most pertinent information I could for their situations, then it was up to them to do with it what they wished.
[Tweet "It's a hard lesson to learn when you're a health coach, but you won't change every life."]
…but when you do get a breakthrough and help someone change their life, there is NO feeling like it in the world! I still keep in touch with a few old clients and to hear them succeed with their goals and continue down a healthy lifestyles path is indescribable. It reaffirms that working in a field your passionate about always pays off!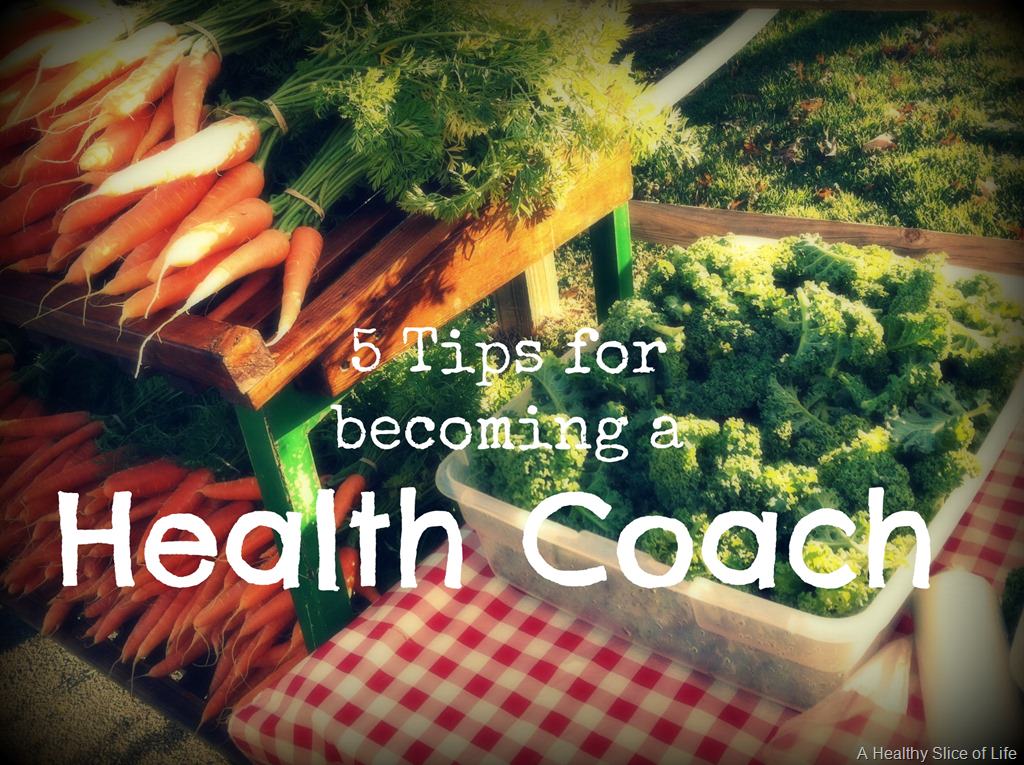 [Tweet "Want to become a health coach? Here are some tips!"]
Are you in a career you are passionate about?
What is it?