I hope all my US friends had a wonderful Thanksgiving! I feel so fortunate to have had another really fabulous Thanksgiving celebration at my Nannie's house. I haven't gotten to go through pictures yet, but I think we were 26 people strong this year, and it was truly a fantastic day.
I'm excited to share more once I comb through my pictures, but today I wanted to take a minute to focus on you. Because yesterday when I was reflecting on all the things I'm grateful for, you were definitely quick to pop into my mind.
Most days I struggle with how to describe this space to people that don't do blogs. It's kind of a crazy thing to try and explain. It's more than a hobby, but not really a job? It's about healthy living, with a lot of talk about kids? Ah, I don't know, but what it always ends up boiling down to is me telling people about you, my readers/community/friends. The thing that really keeps me going with this space is my interaction I have with you across all of my social media platforms.
And I want to say thank you.
For every comment you write, image you pin, link you share, status update you like and kind word you share with me, you are supporting me. And yes, while I do mean supporting me by supporting my blog and it's growth, at a deeper level it feels like you are supporting me as I figure this life out right along with you, as a friend.
My hope for this blog is always share with you my life experiences in a positive light while giving my best effort at keeping things real. I appreciate being able to talk about so many topics in one space- from motherhood, to healthy recipes, to circling all the way around to just life. I am grateful to have this outlet that let's me connect with so many of you. From my crazy little family to yours, thank you for your support.
So… YOU.
This giveaway today is for you. As woman we spend a lot of time focusing of what we are giving (both metaphorically and concretely) to others, that sometimes we forget to take care of ourselves. I asked some of my trendier and much cooler best friends what would make a great thank you gift and have included some of the here. So though I wish I could give these to all of you, I'll at least be giving the following goodies to one of you!
Thymes Frasier Fir Candle – By far my favorite candle sent is frasier fir. Usually I'm partial to the Bath & Body Works variety, but my friend swore this one would blow it out of the water.
Essie's Chinchilly and Wicked Nail Colors – Again, I asked elsewhere for fashion/beauty advice and was told these are great colors for this coming fall and winter!
Urban Decay Naked Basics – My friends tell me this eye palette is the best of the best, and I for one would love a little eye area pampering on those days where I long to feel a little more put together.
Rose Salve – This stuff awesome for dry lips, cuticles, elbows, knees, etc and would make a fantastic stocking stuff!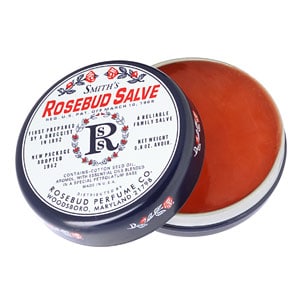 This Electric Milk Frother – While we are chugging coffee to survive, this milk frother makes it feel so much more luxurious by turning an ordinary cup of joe into a fabulous treat with a delicate and rich foam.
Kate Spade New York to-go Coffee Mug – Because what else are you going to froth that milk in, right?
One of you will win all the items included on this list, so THANK YOU sweet friends for supporting this space. It means the world.
a Rafflecopter giveaway